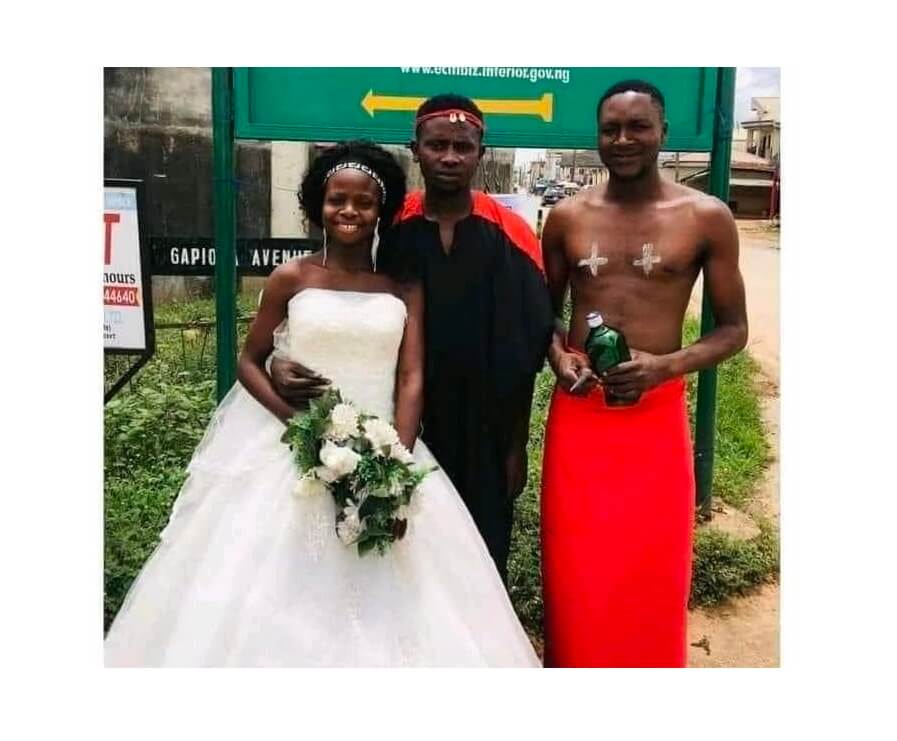 A photo of an African traditional priest (also called native doctor or herbalist) posing with a wedded couple at the Edo State Federal Marriage Registry in Benin City has mystified Nigerians.
Traditional worshipers in Nigeria usually abide by the local customs and traditions of their community and rarely get involved in orthodox practices such as a court wedding.
The photo of a native doctor taking a picture with a couple married in court has since gone viral with many Nigerians questioning what the actual story behind the photo is.
Check out the image of a native doctor posing for a photograph with a couple wedded in court: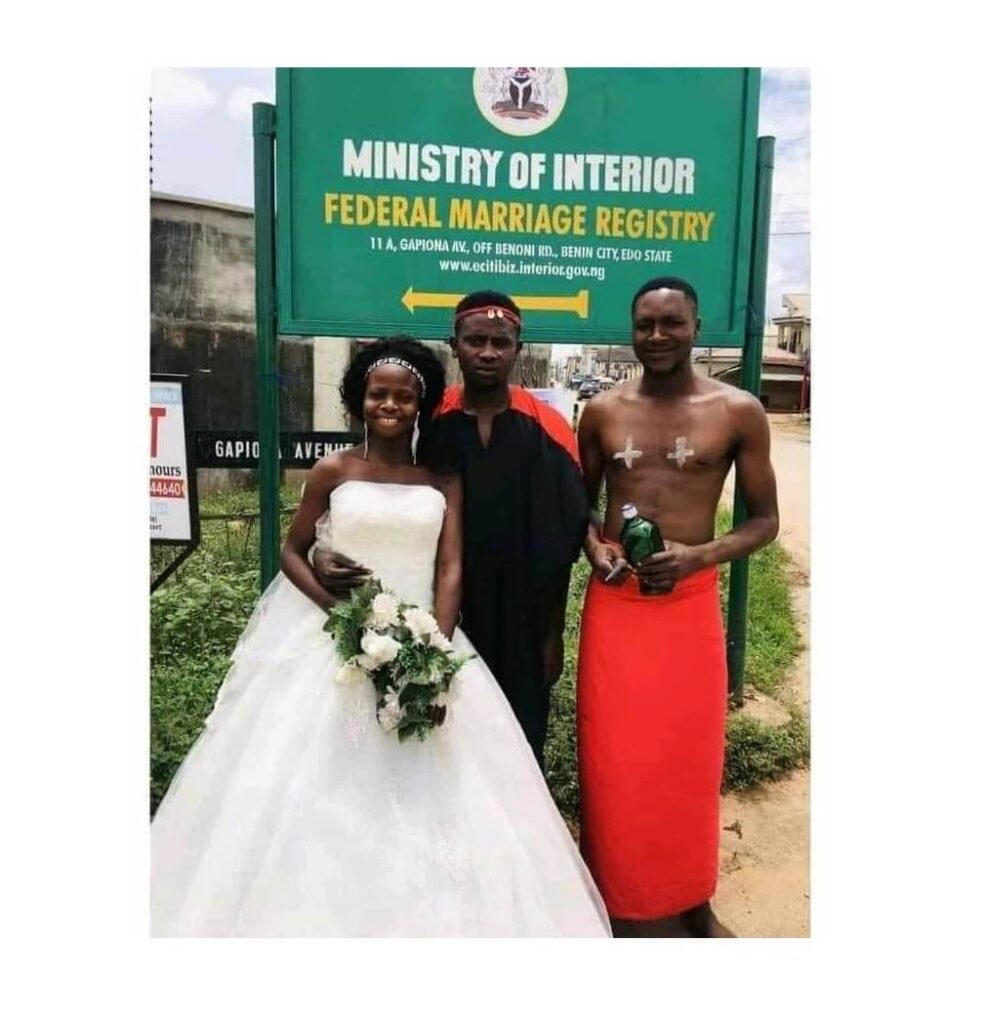 "All three forms of marriage are represented in this picture," someone commented about the photo, implying that the couple must have also had a church wedding because of the white wedding gown the bride was wearing.
Though most Nigerian communities have a unique local traditional marriage system, people mostly opt for a religious or court wedding system these days as they are deemed to be more recognized and respected.
In some communities like the Igbo people of eastern Nigerian, if the traditional marriage procedure is not done, the marriage will not be recognized by the immediate community of either the bride or groom.
Most people now carry out the traditional marriage system in combination with any of the conventional procedures to be totally safe.