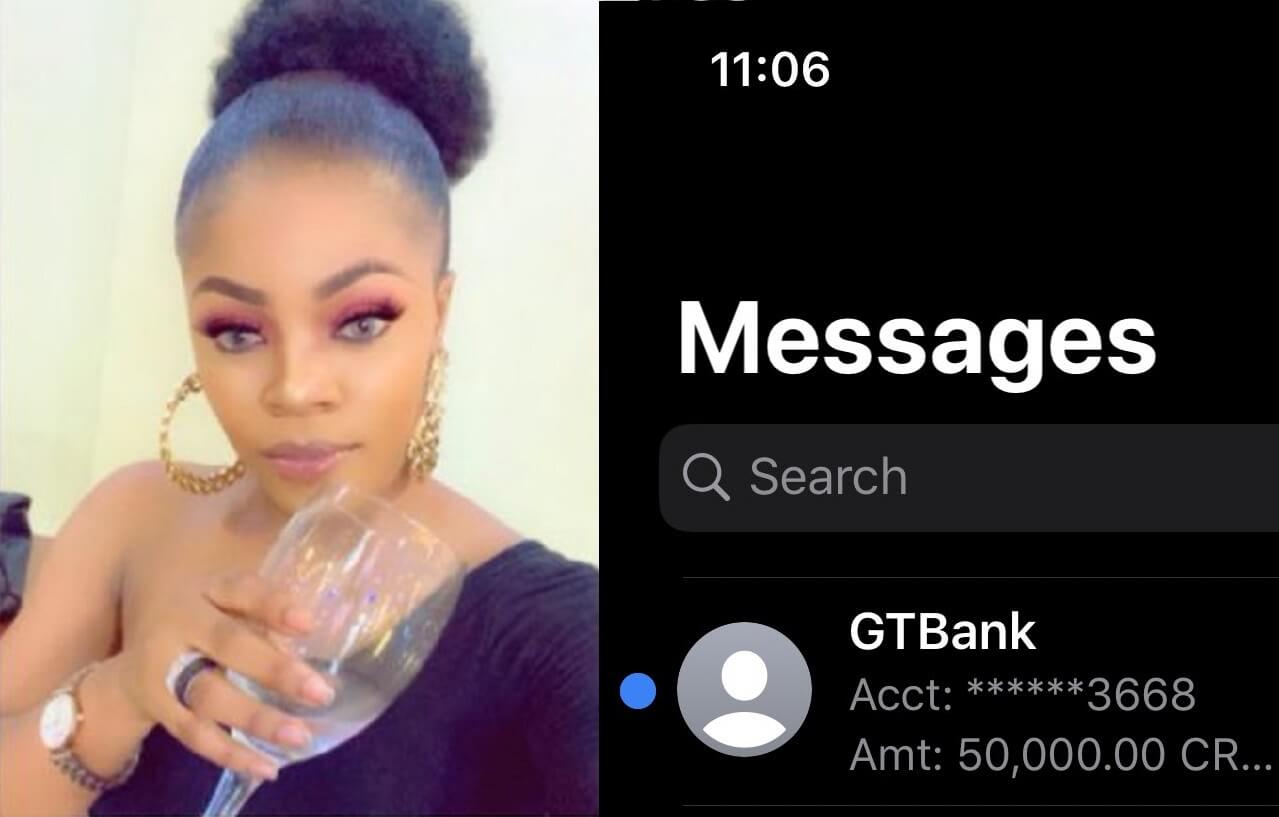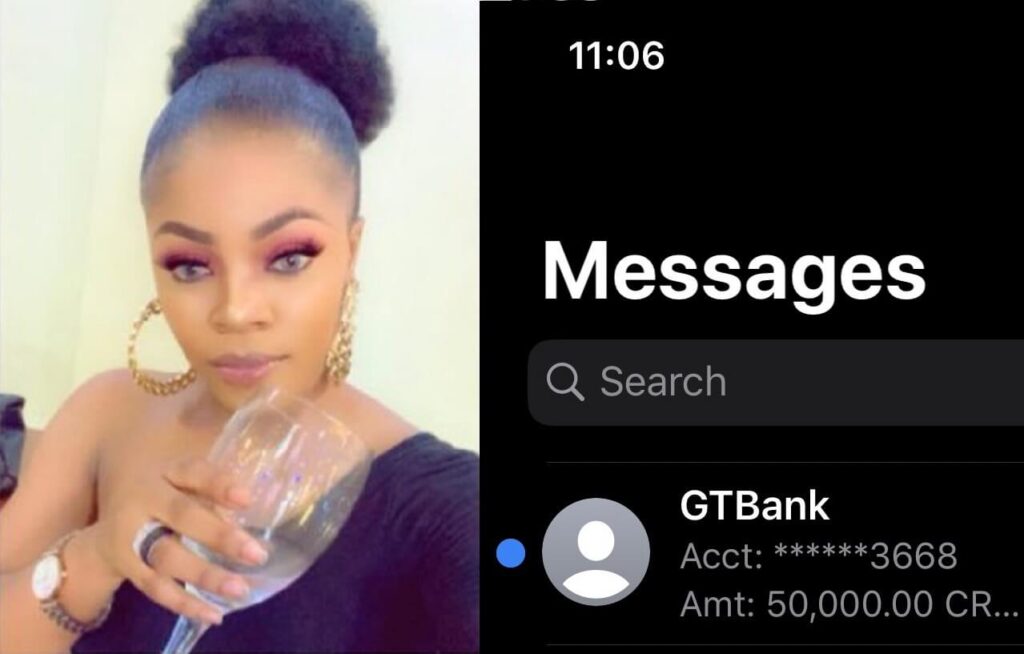 A female Twitter user's narration of how she received N50K in cash as a "thank you" gift from a man happy that she finally responded to his chats has stirred a heated conversation on social media.
Twitter user Wigwoman with the handle @_Matriach revealed that a man she has never met before sent her 50,000 Naira (around $130) just because she responded to his chat.
"Well, I love being a woman," @_Matriach wrote on Twitter.
She also shared screenshots of her chat with the said man and the bank alert of 50,000 Naira she received from him.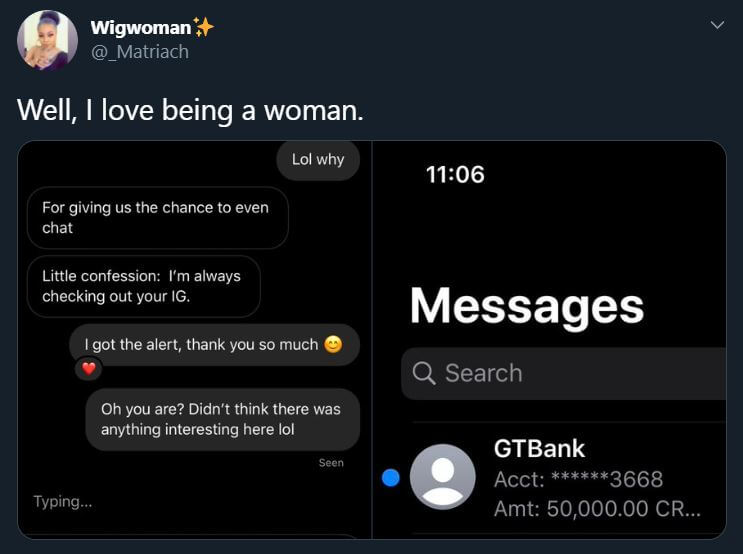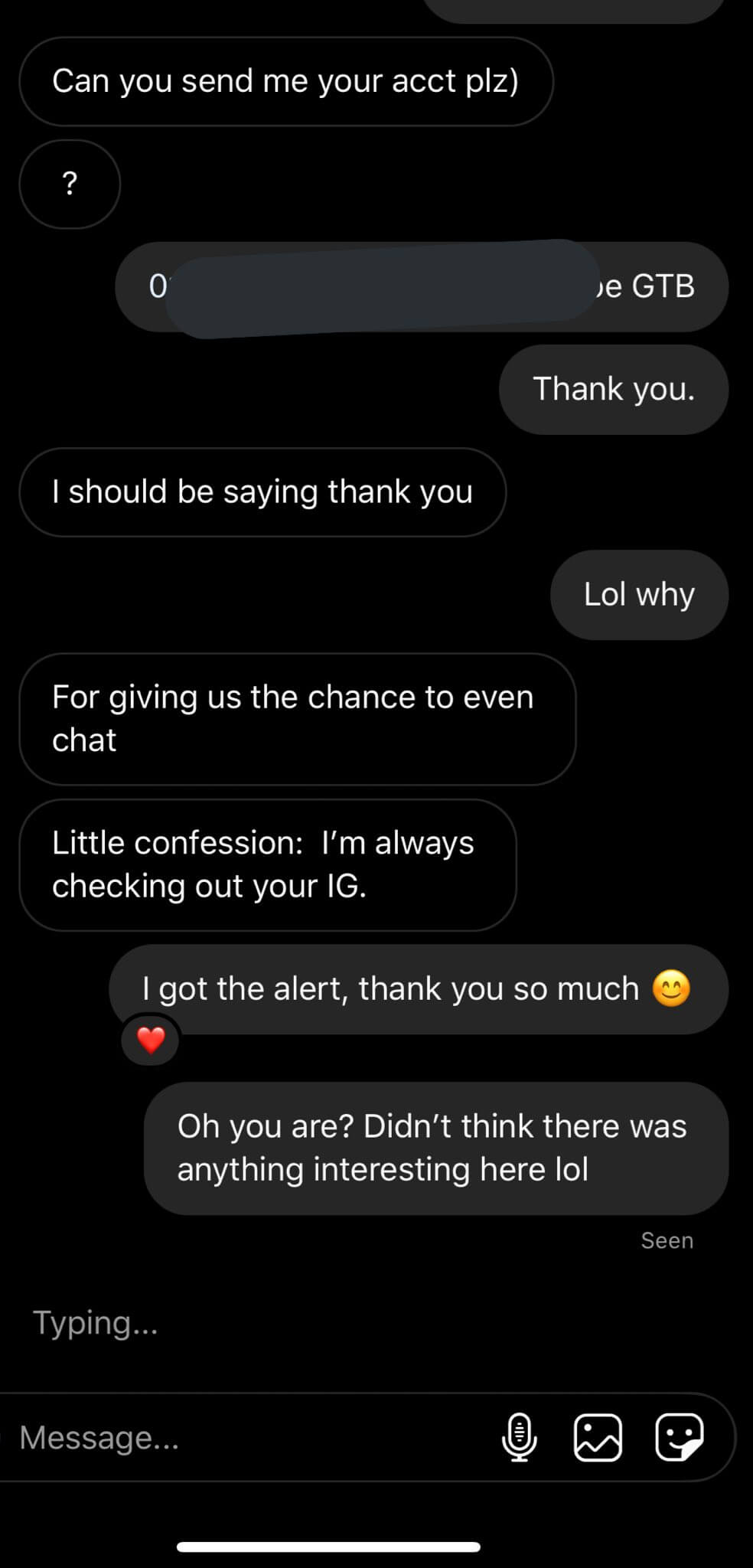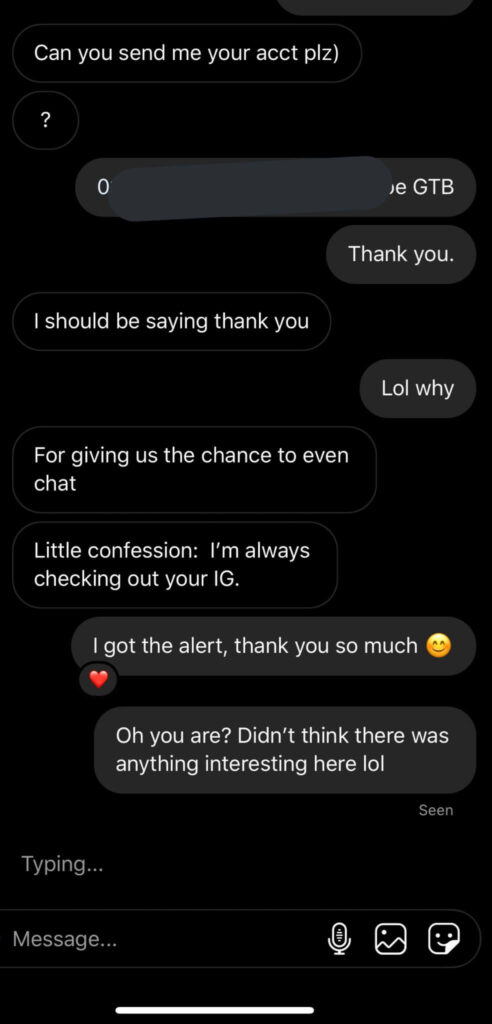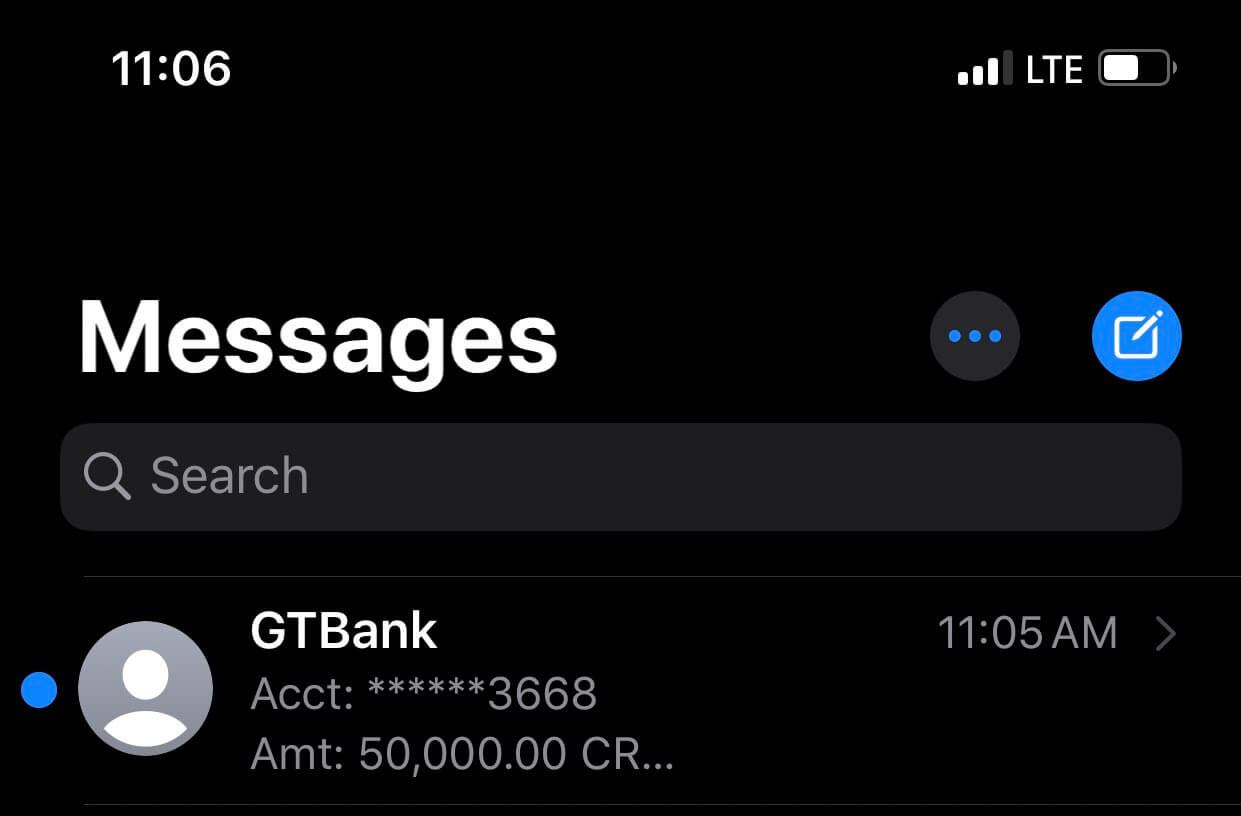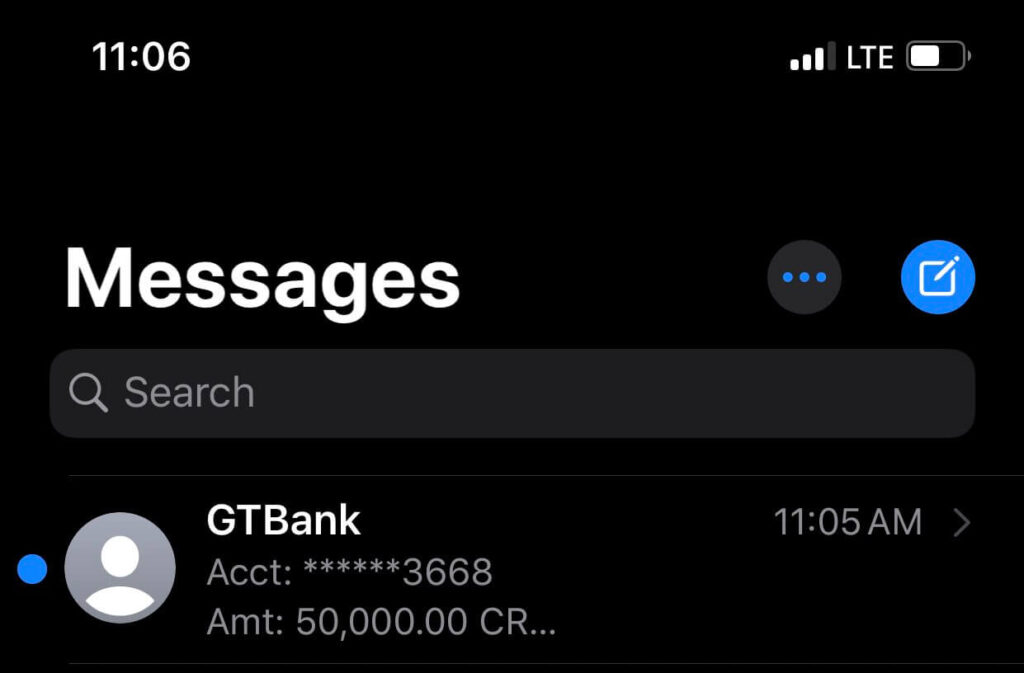 The event has generated a heated controversy on the Twitter app with many male users of the app expressing disapproval over the man's conduct.
Describing the man as a simp, many Twitter users wrote in criticism of the man's actions.
One Twitter user wrote:
"Imagine sending a woman 50K because she gave you a chance to chat with her on social media. This foolishness must not be passed on to the next generation of Nigerian men. Let this foolishness die with our generation. Where is the self-respect ffs?"
A simp is an offensive slang word for a man who is desperate for a woman's attention and often devalues himself just to be accepted by a woman.