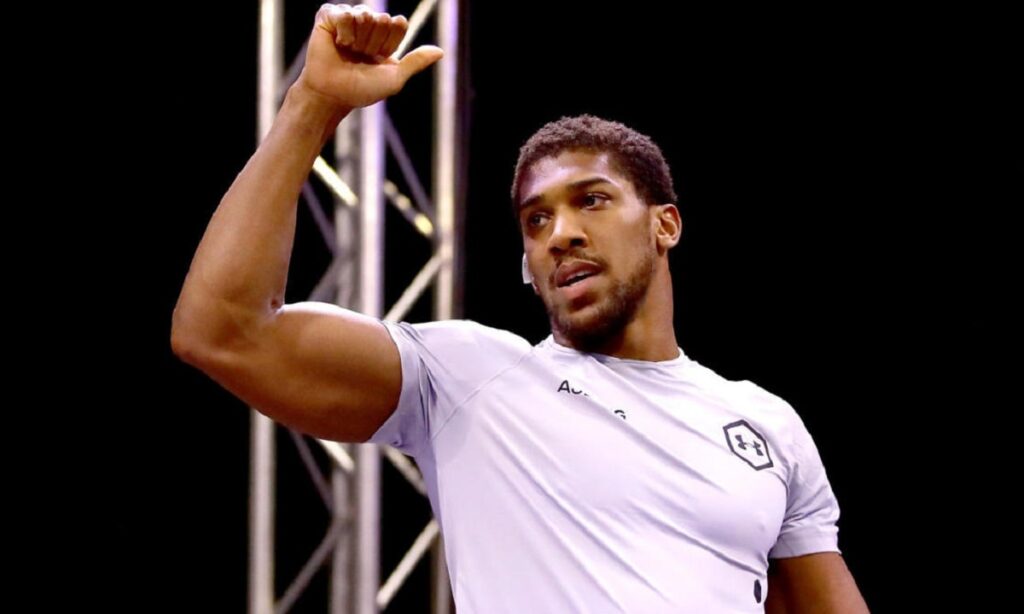 Boxing legend Anthony Joshua said he initially thought the #EndSARs protests which rocked Nigeria in October was a fight against a virus.
SARS which means Special Anti-Robbery Squad (a corrupt police unit in Nigeria known for torturing and extorting citizens) is also the acronym for Severe acute respiratory syndrome – a viral respiratory illness caused by a coronavirus called SARS-associated coronavirus (SARS-CoV).
Anthony Joshua told Nigerian Punch newspaper that when the #EndSARS movement started, he thought it was about a virus.
Joshua who is a two-time unified heavyweight champion said he has never been a victim of police brutality while in Nigeria.
Mr Joshua said he had never heard of the Special Anti-Robbery Squad during his time in Nigeria. He said he later researched about the #EndSARS movement when his uncle called him and asked him to lend his voice to the movement.
Joshua told The Punch:
"I never knew what SARS was during my time in Nigeria; I never encountered SARS, so, when the movement started happening, I thought SARS was maybe like a virus, I didn't know SARS. One day after training, my uncle called me and this was just before the issue of the Lekki toll gate, about five hours before it, he called me and told me about the situation on the ground. He told me the people of Nigeria loved me and wanted to hear my voice on it."
He added:
"So, I started doing a lot of research on the country and I found out that the country has so much potential, it is a country where people are thriving to be better and with the leaders, they need to put more into the people, and that is what the #EndSARS is about. It is not just about the police, it is about good government looking after the people, and that is what the people want and I am with the people, I am a man of the people, so I support what they say. And from that #EndSARS movement, it educated me what SARS was, it educated me about the issues in Nigeria, it gave me more. I felt proud to be a Nigerian because I learnt more about the country's heritage after the #EndSARS movement."