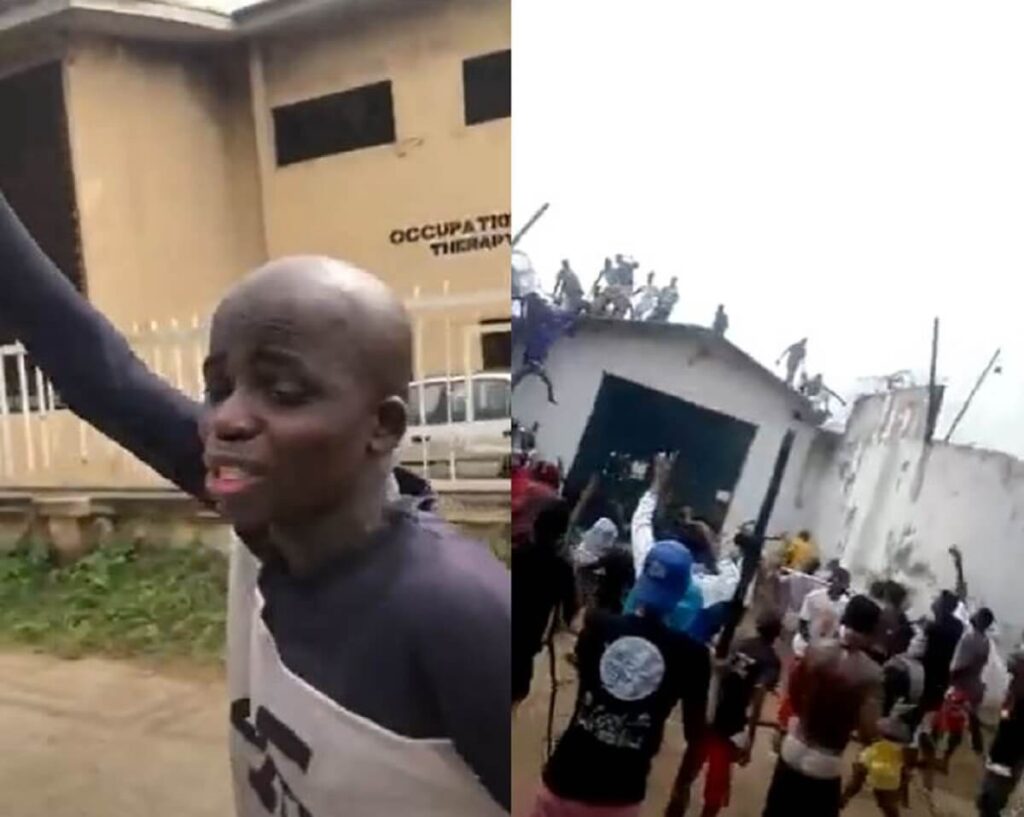 The ongoing #ENDSARS protests in Benin took a different turn Monday, October 19, after thugs allegedly broke into a correctional centre in Edo State to free prisoners.
Following the Benin prison break, the state government has imposed a curfew on the city which takes effect from 4 pm, October 19.
Local reports say the hoodlums, numbering over 100, broke open one of the cells and freed several inmates in the process.
Some Nigerians have expressed doubt at the possibility of thugs breaking into a secure prison to free inmates. Some are of the opinion that the prison authorities had set the inmates free as a way of tainting the peaceful #ENDSARS protests.
One social media user who claimed to have talked to one of the released prisoners said he was told the jailbreak as an "inside job."
The poster said he was told by the freed prisoner that the prison warden opened the gate and asked the prisoners to run.
He further wrote:
"It's so sad that our leaders can stoop this low. Protesters without ammunitions broke into a maximum security facility and let people out? Wow..just wow. I hail African leaders."