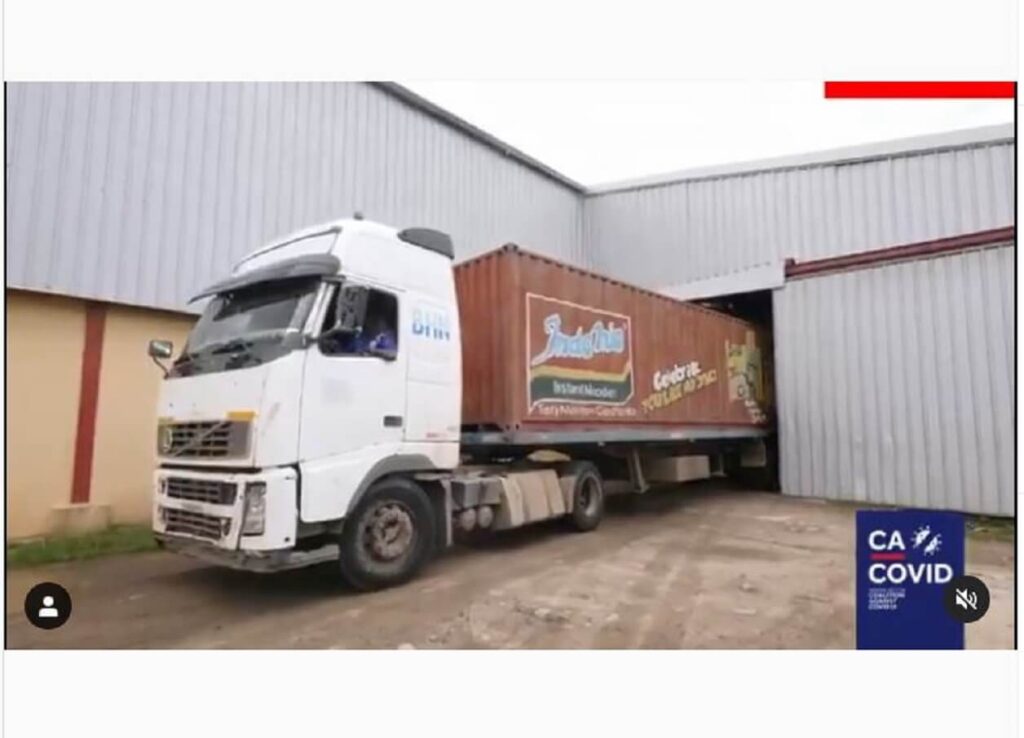 Video evidence has surfaced showing that the COVID-19 palliatives found untouched in a Lagos warehouse were delivered since May 1.
The palliatives were donated by the NGO – Coalition Against COVID-19 (CA-COVID) – and were supposed to be shared to the general public during the coronavirus lockdown to help cushion the effects of the pandemic.
The Lagos State Government has denied hoarding the items for personal use by the officials in charge, saying the distribution of the items was halted due to the #ENDSARS protests.
But according to CA-COVID page, the palliatives have been delivered since May, over 7 months ago, and was supposed to have been delivered during the heat of the lockdown when people were not allowed to move about and many homes were starving.
Some people have shared pictures on social media showing that some of the items have already gone bad from extended period of storage.
Here is a picture of a bag of garri that has gone bad due to long storage: