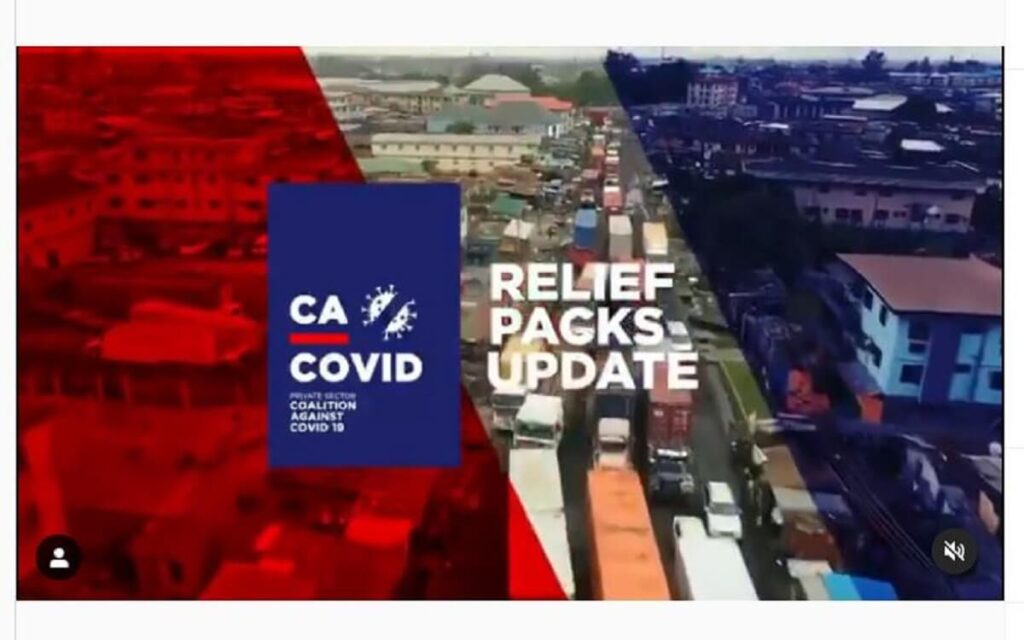 Residents of Osun State have discovered the warehouse in Ede where items donated as COVID-19 palliatives were stored.
The residents broke in and looted the warehouse located at Cocoa Products Industry Nigeria Limited in the Ede area of Osun State.
In a viral online video, some of the residents were seen expressing shock at the corruption of the government officials who stored the items allegedly for their own use instead of distributing it to the public.
Watch another video here.
The palliatives were donated by the charity – Coalition Against COVID-19 (CA-COVID) – and were supposed to be shared to the general public during the coronavirus lockdown to help cushion the effects of the pandemic.