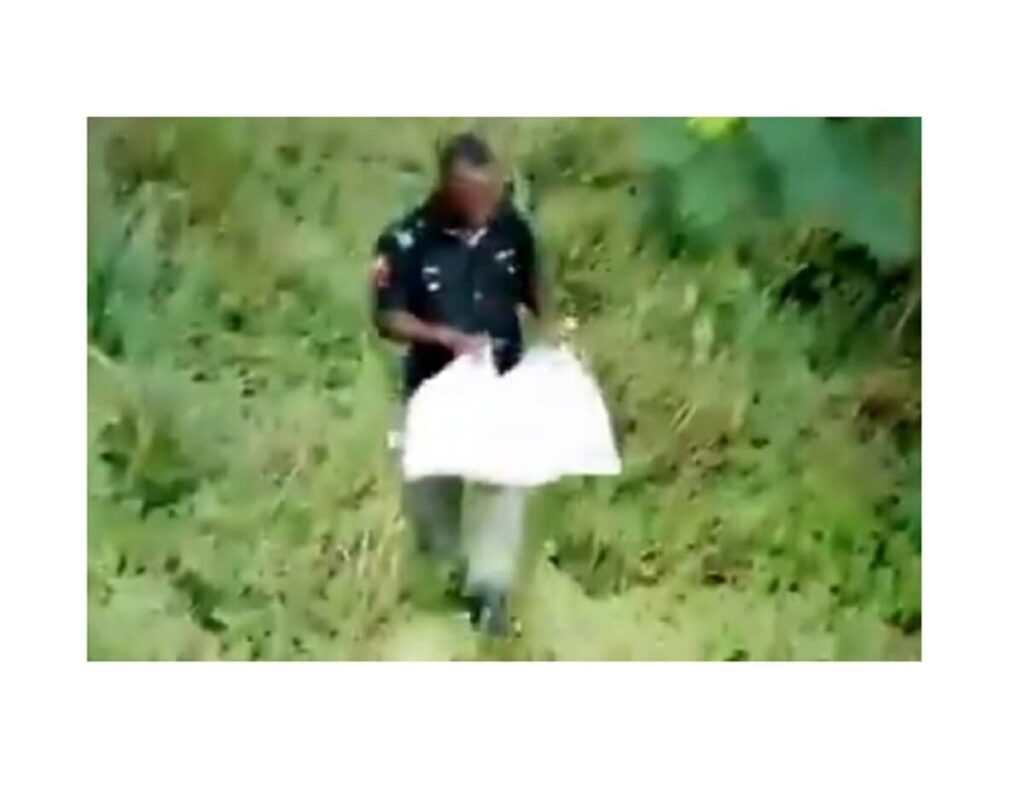 A unidentified Nigerian police officer was captured on camera sneaking out COVID-19 palliatives from a warehouse in the Gwagwalada area of Abuja.
Residents numbering thousands had on Monday, October 26, stormed some warehouses located in the Gwagwalada area of Abuja to loot the COVID-19 palliatives stored there.
FCT Minister Ramatu Aliyu had earlier said there were no hoarded COVID-19 palliatives hidden away in any warehouse in Abuja.
This was before residents of the city uncovered the warehouses in Gwagwalada where the palliatives were stored.