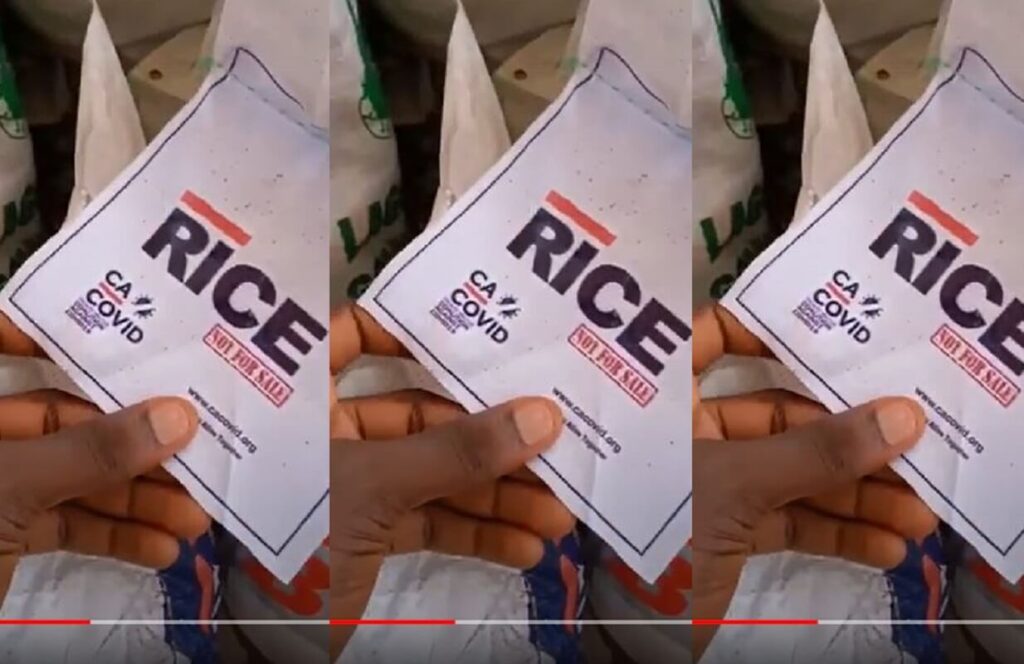 Angry mob has broken into a warehouse in the Maza-Maza area of Lagos State to cart away COVID-19 palliatives stored in there.
There are reports that the goods which include bags of rice numbering several hundreds and boxes of noodles and many other items were donated and meant to be shared to the general public but the items were diverted by greedy officials who stored them in the warehouse.
The items which were marked "COVID-19 – Not For Sale" were donated by several organizations and were not meant to be sold.
The items which fill an entire warehouse were allegedly meant to be shared to the vulnerable public to cushion the effects of the coronavirus pandemic on people's lives and wellbeing.
Watch the video below: