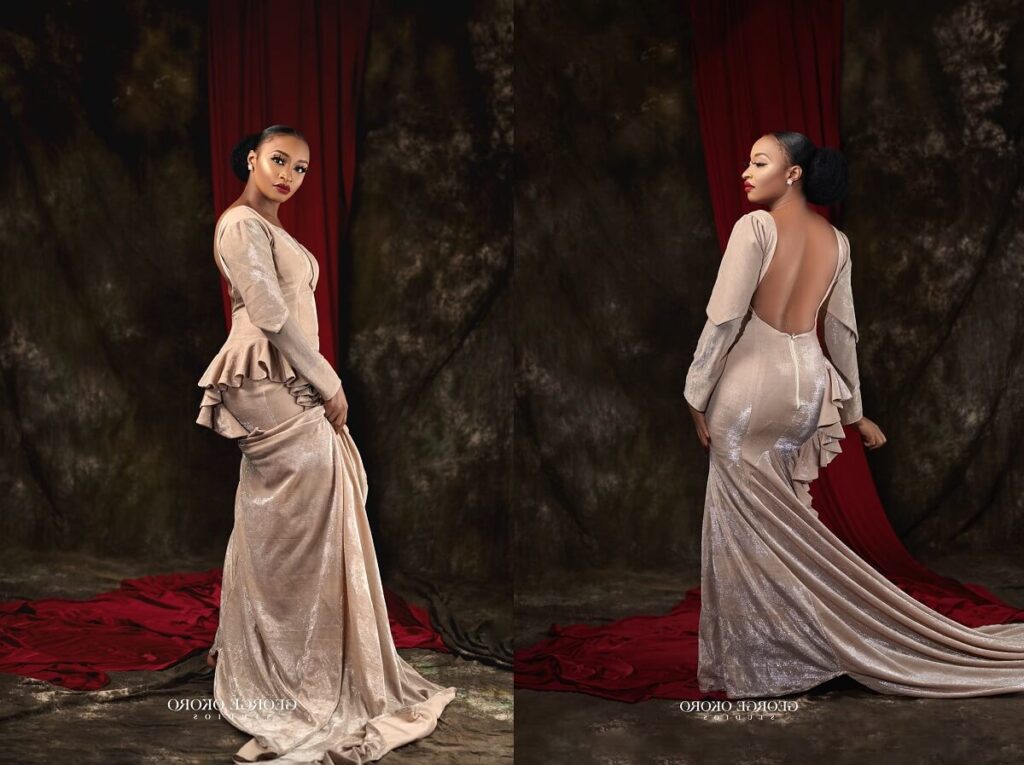 Kaduna-born actress Rahama Sadau has drawn intense controversy with new stunning photos she posted on social media.
The Hausa beauty shared photos of herself looking gorgeous in a shimmery low-back gown yesterday.
While some people drooled over the beautiful photos, some Muslim conservatives have flooded the actress's timeline to criticize her for going out of the ways of Allah.
Some of them quoted portions of the Quran to stress the actress has sinned.
Someone wrote:
"The Holy Prophet (sallallaahu alaihi wasallam) said: 'Modesty is part of faith, and faith is in Paradise, but obscenity is a part of hardness of the heart and hardness of heart is in Hell. (Mishkaat)"
Another person said he will unfollow Rahama Sadau because she has made him "sin" with the photos she posted.
He wrote: "For making me sin with my eyes this morning, I am unfollowing you ASAP."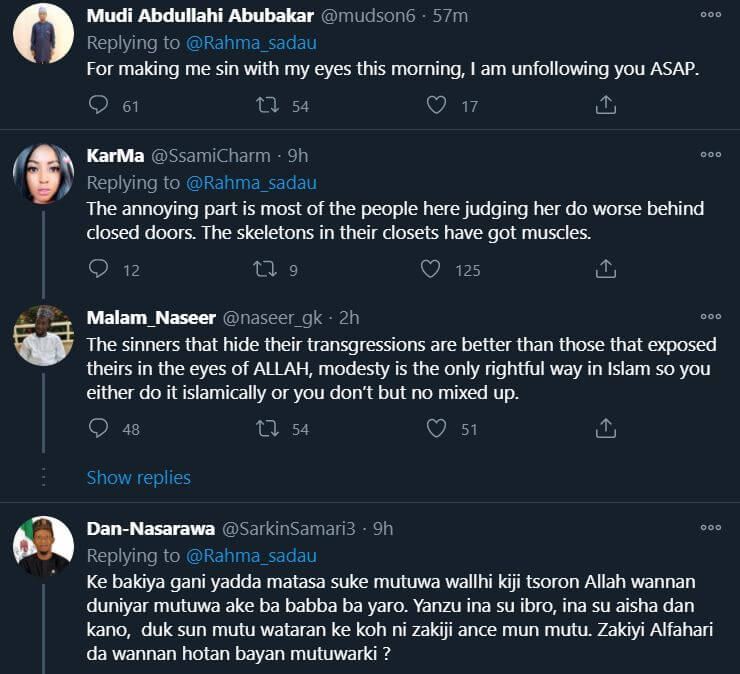 Some other fans of the actress stood for her and called all those condemning her "hypocrites".
A fan of the actress wrote: "The annoying part is most of the people here judging her do worse behind closed doors. The skeletons in their closets have got muscles."
Malam_Naseer, one of those condemning Rahama Sadau said Allah prefers people who hide their sins over ones that expose them.
Malam_Naseer wrote: "The sinners that hide their transgressions are better than those that exposed theirs in the eyes of ALLAH, modesty is the only rightful way in Islam so you either do it Islamically or you don't but no mixed up."