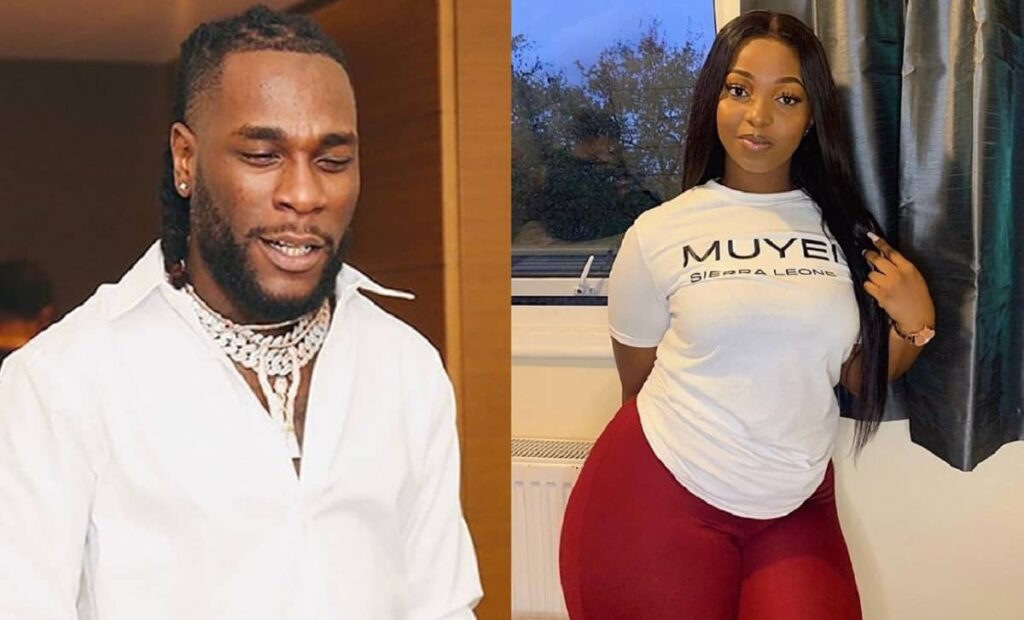 A UK-based woman named Jo Pearl has accused Nigerian musician Burna Boy of dating her in secret and choosing not to go public with their relationship which she said has lasted up to two years.
Jo Pearl claims she's been dating Burna Boy for around two years, explaining that she finally wanted to be heard as being "hidden" for two years is taking a toll on her psyche.
Who is Jo Pearl?
Jo Pearl is a 23-year-old London-based model and entrepreneur. She owns a company that deals in waist trainers and shapers called Snatched by Jo Pearl.
Her Instagram handle is @_jopearl and she revealed in her bio that her real name is actually Jo Pearl.
Jo Pearl is also a graduate of Psychology though the university she attended was not disclosed.
Jo Pearl on how she met Burna Boy
Jo Pearl alleged that she and Burna Boy began talking after he DMed her on Instagram. She said they first met at Burna Boy's pop-up event, describing the meeting as a "love at first sight" situation.
Jo Pearl said she "basically moved in" with Burna Boy before he then had to travel to Nigeria for a long period of time for shows. Jo Pearl alleged that their relationship was so sweet that Burna Boy would talk about marriage and kids with her.
The 23-year-old said she collapsed and cried for days when saw on Instagram that Burna Boy was in a relationship with Stefflon Don. But, according to her, they never addressed the situation.
Ms Pearl claimed that she and Burna Boy have never stopped seeing each other in the last two years.