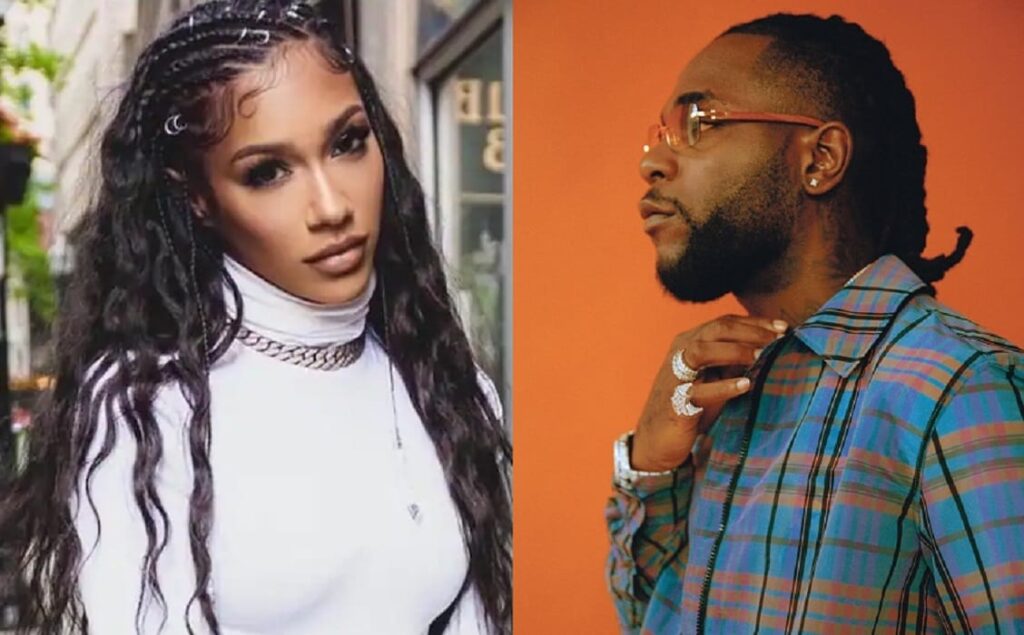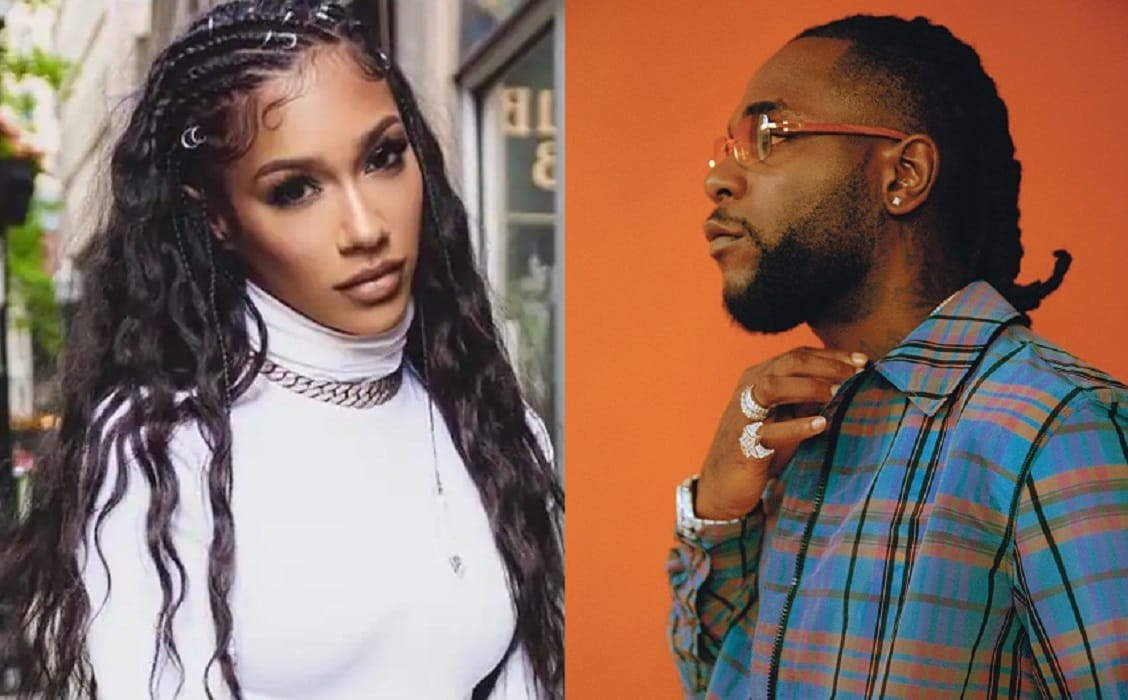 How it started
Two days ago, Friday, July 9: American rapper Bia joined Nicki Minaj on an Instagram LIVE session. Somewhere along their chat, the topic of Nigerian musicians came up.
Senior rapper Nicki Minaj asked young rapper Bia to choose between Wizkid, Davido and Burna Boy, who to sleep with, marry and kiss.
Surprisingly, Bia said she doesn't know what the three Nigerian musicians look like.
"That's unfortunate," Nicki Minaj said. She then mentioned she should have perhaps told Bia about the artistes beforehand.
Watch the video below:
Outrage
It could have been a harmless truth, but trust Nigerians to always come out for their own anytime. Bia's statement of not knowing what the three Nigerian singers look like did not go down well with many Nigerians and it stirred a flood of reactions on social media.
This was made worse by Burna Boy's tweets – apparently, he seemed to be the most hurt by Bia's comment because he kept tweeting.
Burna Boy's response
Shortly after the news hit social media, Burna Boy, took to his Twitter page to claim that American rapper Bia had been in his DM since 2018.
His tweet read: "This babe wey no know our face Don Dey my DM since 2018."
Burna boy also called Bia out on Instagram, writing:
"Bia abi come what's your name, you de mental? You know you can't deny this Grammy dc**kk. Werey since 2018."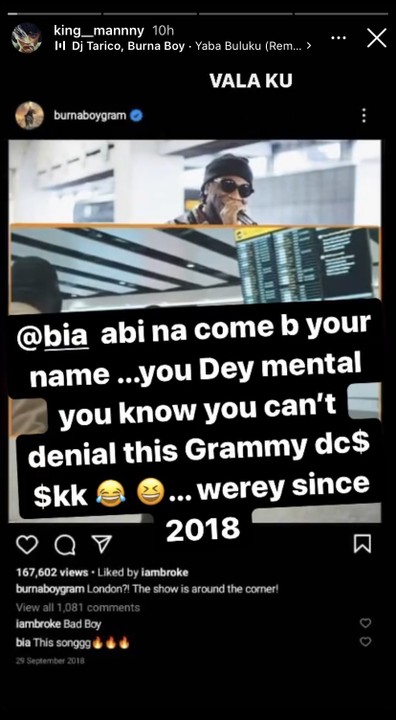 Bia's response
Following Burna Boy's posts, Bia responded by telling Burna Boy not to be hurt by what she said.
She admitted to loving Burna Boy's music but denied Burna's claim that she was in his DM in 2018.
According to the rapper, she only tagged Burna Boy's song.
Bia advised Burna Boy to focus on his girl because she is pretty.