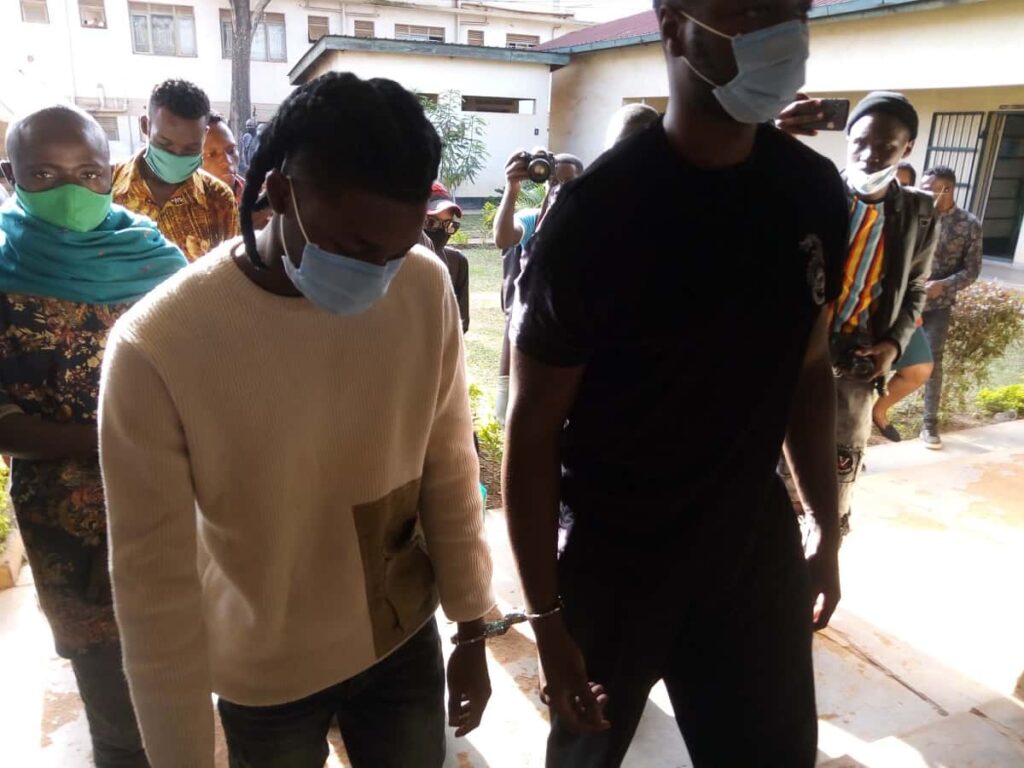 Nigerian new star Omah Lay who was arrested in Uganda on Sunday, December 13, alongside his colleague Tems, has cried out on social media over the development.
Omah Lay shared through his Twitter account that he and Tems have been put on handcuffs in Uganda.
A compilation of some of the singer's tweets reads:
"I'm in cuffs in Uganda right now with Tems. I'm just a singer trying to entertain, why am I being set up in Uganda? I didn't organize a show, I came on stage and saw teeming fans and sang to them."
The singer also alleged that the Uganda government is blocking the Nigerian authorities from intervening.
"Why am I being detained? Why am I not been given a right to a fair hearing? Why is Uganda not letting @NigeriaMFA step into this? They have been trying to secure our release to no avail. Is there something bigger at play in Uganda? Why do I have to take the fall for it???"
According to newly emerged reports, Omah Lay has been taken to Kitalya Prison while Tems is being held at Kigo Prison, as they await court trial.