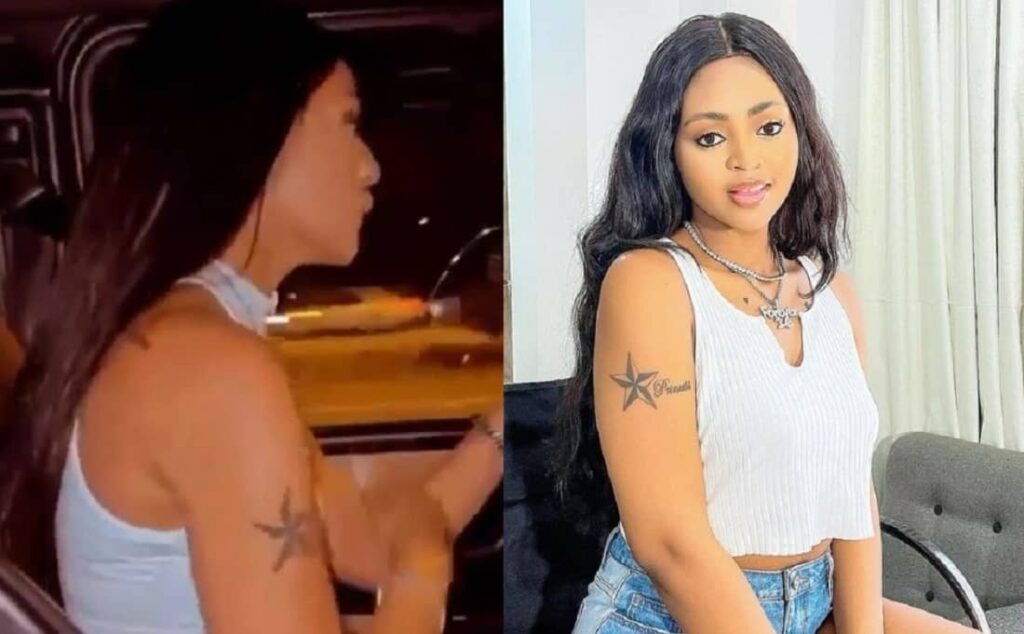 A video of Nollywood actress Regina Daniels looking high and "super stoned" as she drove herself home from a night out with friends has gone viral on social media.
Some fans of the actress and new mom have expressed worry over the way Regina Daniels was looking and behaving in the video.
Varied reactions have trailed the video on social media. While some social media users said the actress was merely intoxicated from having too much alcohol and puffing shisha with her friends during their hangout, others claim the actress may also have done drugs.
It is not known if Regina Daniels has done drugs before and until the viral video, nothing else exists to suggest the 22-year-old actress is into drugs.
Watch the video here.