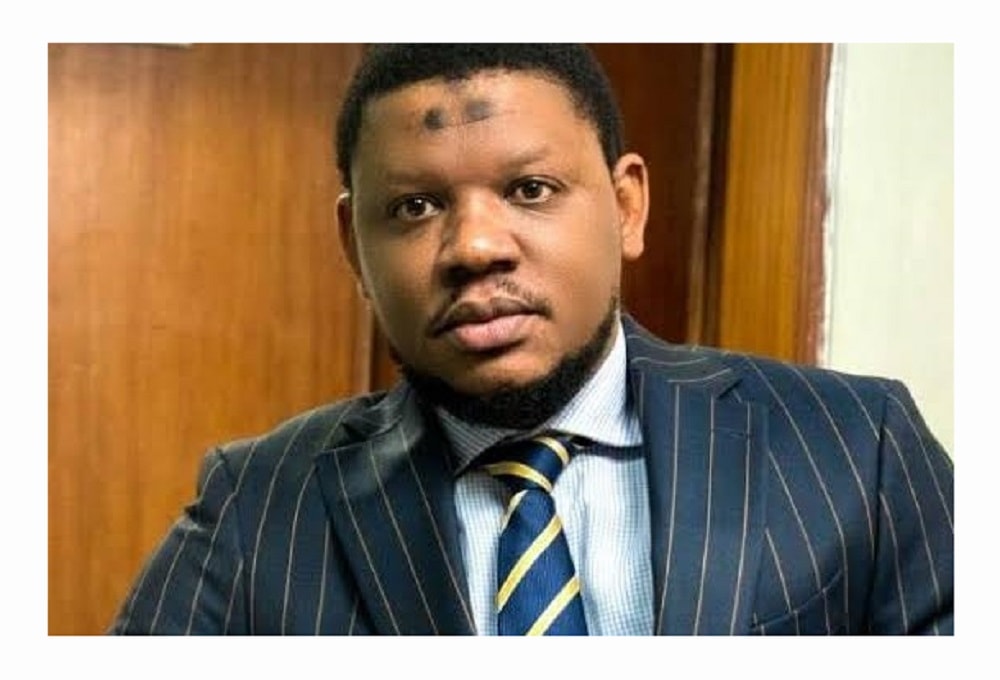 Nigerian politician and techpreneur Adamu Garba recently weighed in on the current Fulani hersdsmen issue in Nigeria.
Garba in a recent social media post condemned open grazing in Nigeria, stating that cows should be ranched on land that has been bought or rented by the ranchers.
The former presidential aspirant added that land cannot be used without proper authorization and blamed the problem of Fulani herders to the Fulanis who moved to the city and acquired wealth and power but forget to carry their village brothers along.
Adamu Garba wrote:
"I'm a Fulani man, but I can tell you that it doesn't make sense for cows to be roaming the streets in 2021. Cows should be ranched on land acquired or rented by the ranchers. By law, land can only be used through rent or purchase. Govt should step forward & clear this out."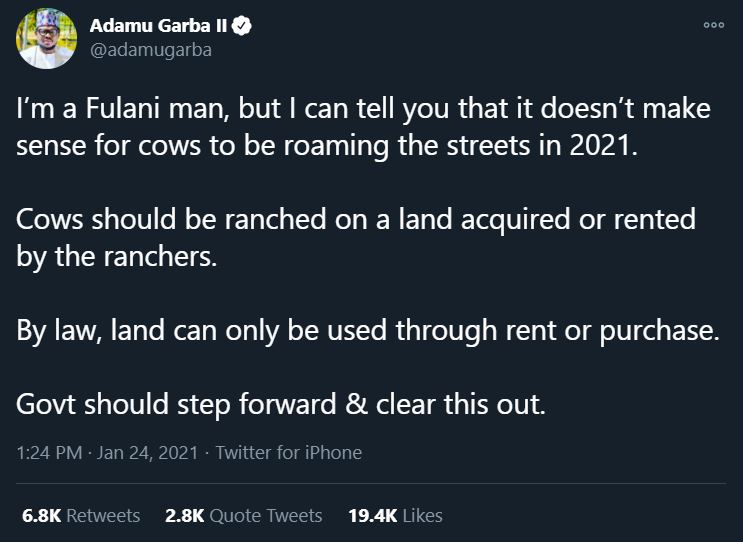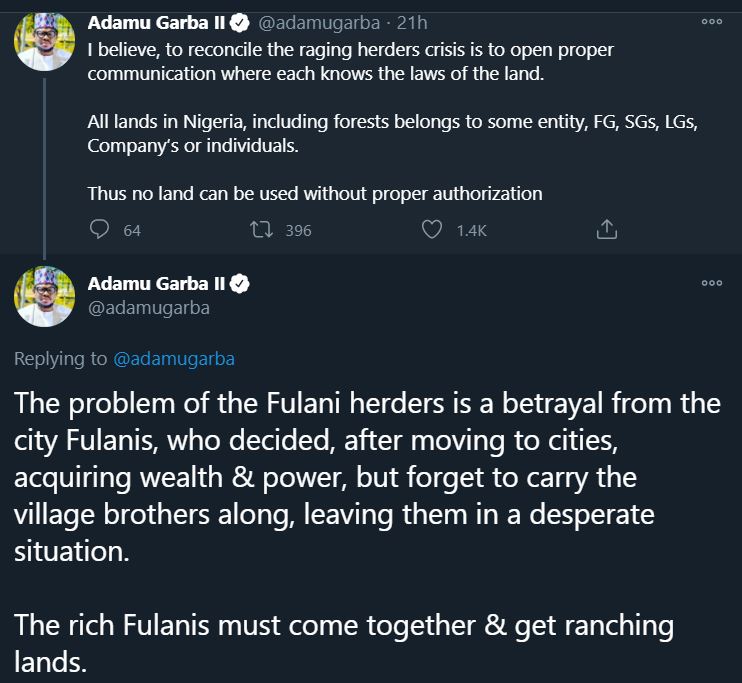 The recent Adamu Garba's comment was received with surprise by a lot of Nigerians who could not believe the statement had come from him.
Many Nigerian social media users have witnessed Garba's constant support of the Buhari administration and other Northern issues.
Some Twitter users could not believe Adamu Garba who once petitioned Twitter CEO Jack Dorsey for supporting the protests against police violence in Nigeria made the tweet himself.
One person wrote:
"Will you give credit to the author of this article or not?"