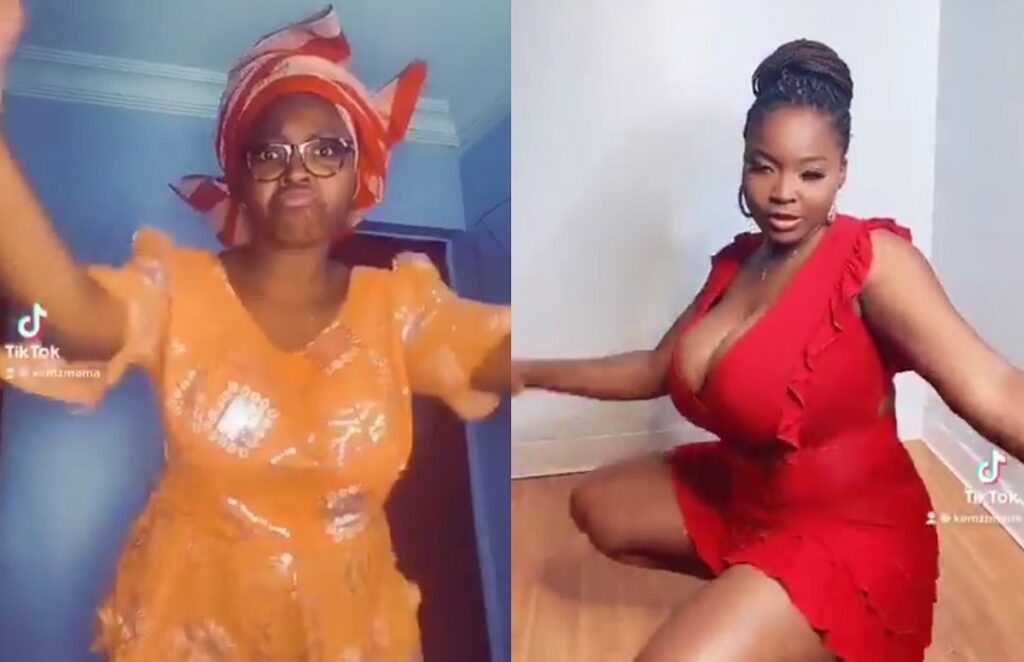 Nigerian actress and comedian Kemi Ikuseedun, popularly known by her character as "Mummy Wa" in Mr Macaroni's skits, has held social media users spellbound with her amazing transformation video.
In a recent video posted on social media for her #BussItChallenge, Kemi Ikuseedun went from the modest and wrapper-tying Mummy Wa to hot and sexy Kemz Mama in a gorgeous red dress and bussing it.
The video has captured the attention of many Twitter users who expressed amazement at the transformation.