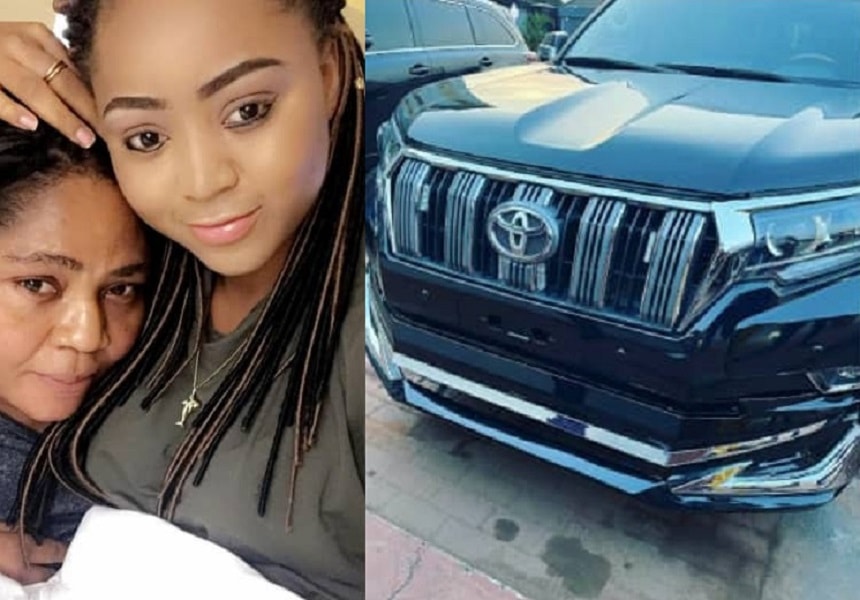 Popular Nigerian actress and billionaire's wife Regina Daniels surprised her mother, Rita Daniels, with a brand new Prado Jeep on her birthday.
The car is reported to be worth around N15 million naira.
The actress who recently married a billionaire politician said she will forever be grateful to her mother for all she's done for her over the years.
Regina Daniels wrote a sweet birthday message to her mother which reads:
"Words cannot express how grateful I am for everything you have done for me, and no matter what I do, I can never be able to repay you my treasure. I am just the vessel of the REGINA DANIELS brand while you are the creator, and I will forever be indebted to you I don't have the world to give, but I will do everything possible to make sure you stay happy. Happy birthday my queen."