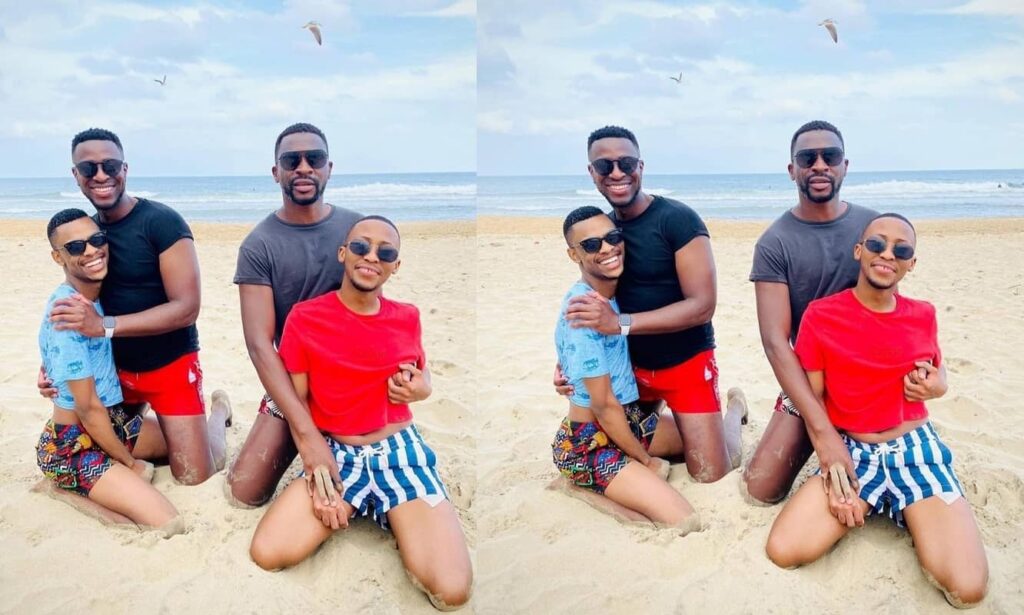 Two South African gay couples went on a double date at the beach and the adorable photo they took has captured the heart of many social media users.
The photo was shared by popular South African lawyer Barry Roux (famous for serving as the defence advocate in the trial of former South African professional sprinter, Oscar Pistorius).
Barry Roux shared the photo of the gay couple on Twitter with the caption: "A double date" and added a love emoji.