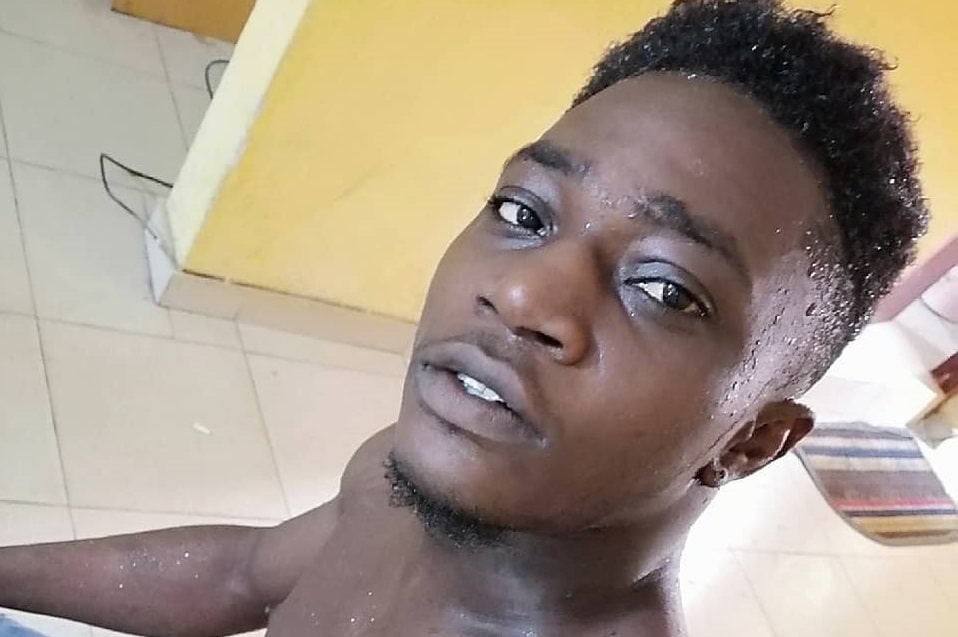 A Nigerian man identified simply as Ayomide or Ayo Chef has taken to his Instagram page to reveal that he is gay.
Ayomide also shared a video of himself cuddling a topless male lover on Instagram. We cannot share the video due to its explicit nature.
Ayomide who is a caterer in Lagos made a series of posts on Instagram disclosing that he is gay.
Homosexuality is currently outlawed in Nigeria. The Nigerian anti-gay law (enacted in 2014 under President Goodluck Jonathan) prescribes long prison terms for those who enter into a same-sex marriage or who participate in "gay clubs, societies, and organizations."
The law also condemns "direct and indirect" public displays of same-sex amorous relationships and those who administer, witness, aid, or abet any public LGBTI activity in Nigeria.
In one of his posts, Ayomide wrote that he doesn't want to be like Bobrisky who, according to him, is "still denying being queer."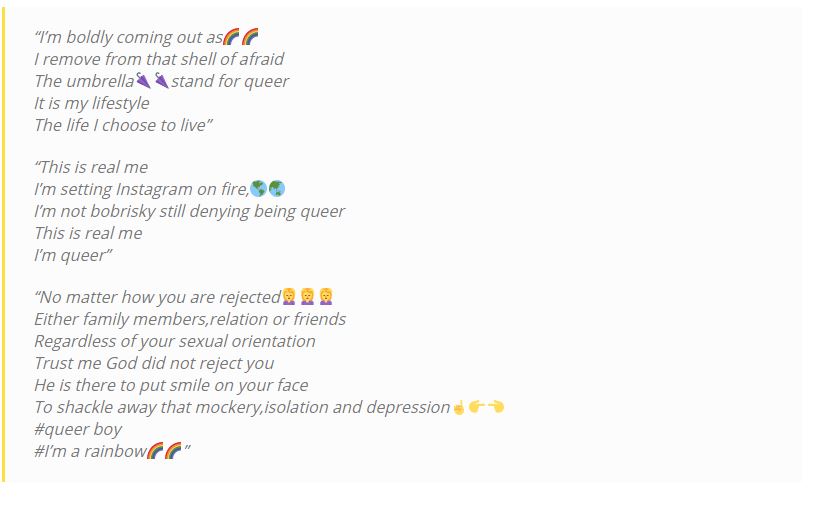 Bobrisky is a famous Nigerian Internet personality who started out as a cross-dresser but now identifies as a transgender.
Ayomide wrote:
"I'm not Bobrisky still denying being queer. This is real me I'm queer. No matter how you are rejected Either family members, relation or friends Regardless of your sexual orientation Trust me God did not reject you. He is there to put a smile on your face. To shackle away that mockery, isolation and depression #queer boy #I'm a rainbow??"
Ayomide also shared many topless photos of himself as well as a video where he was cuddling a supposed male lover.