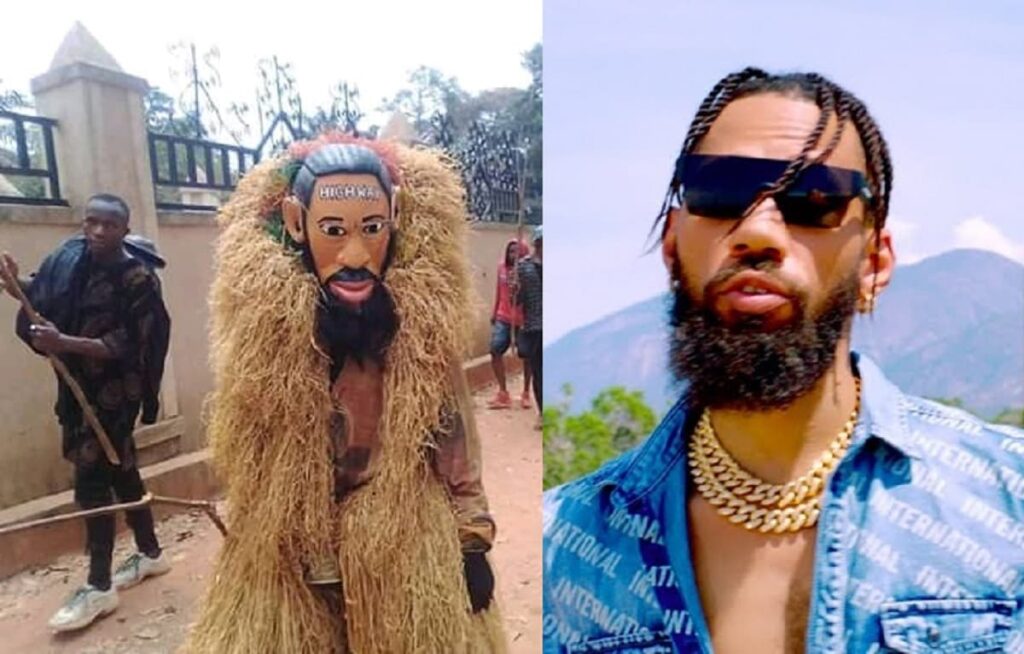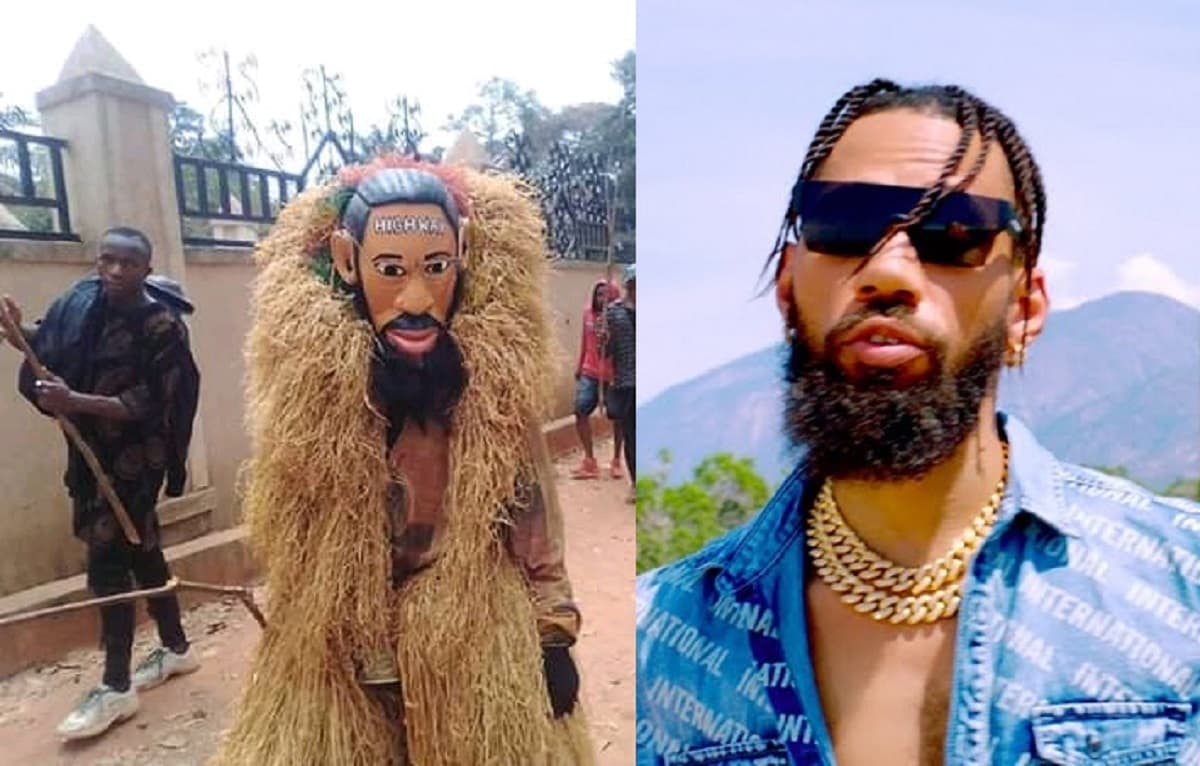 Traditional masquerade worshippers in Enugu State have unveiled a masquerade modelled from the face of Nigerian singer, Phyno.
The Phyno-inspired masquerade is seen as a sign of respect for the 34-year-old singer. Masquerade exhibitions are a major part of the culture of Igbo people of Nigeria.
Though originally from Anambra State, Phyno was born and raised in Enugu State. He is also popular among natives of the state.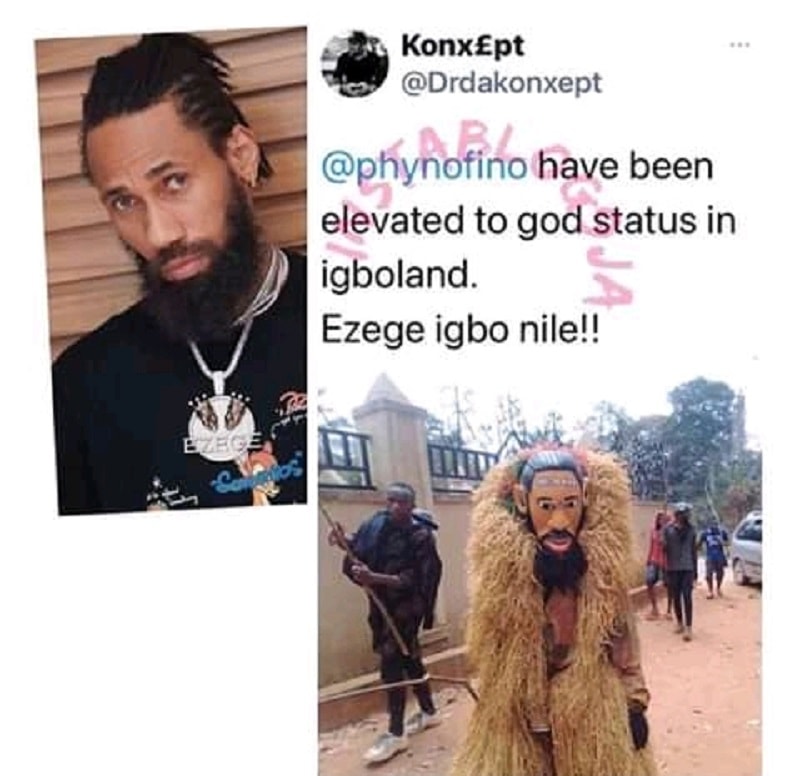 Phyno is a Nigerian rapper whose real name is Chibuzor Nelson Azubuike.
He was born on the 9th of October 1986 and started his music career in 2003. Famous for rapping in the Igbo language, Phyno has released more than a dozen hit songs and won several awards.