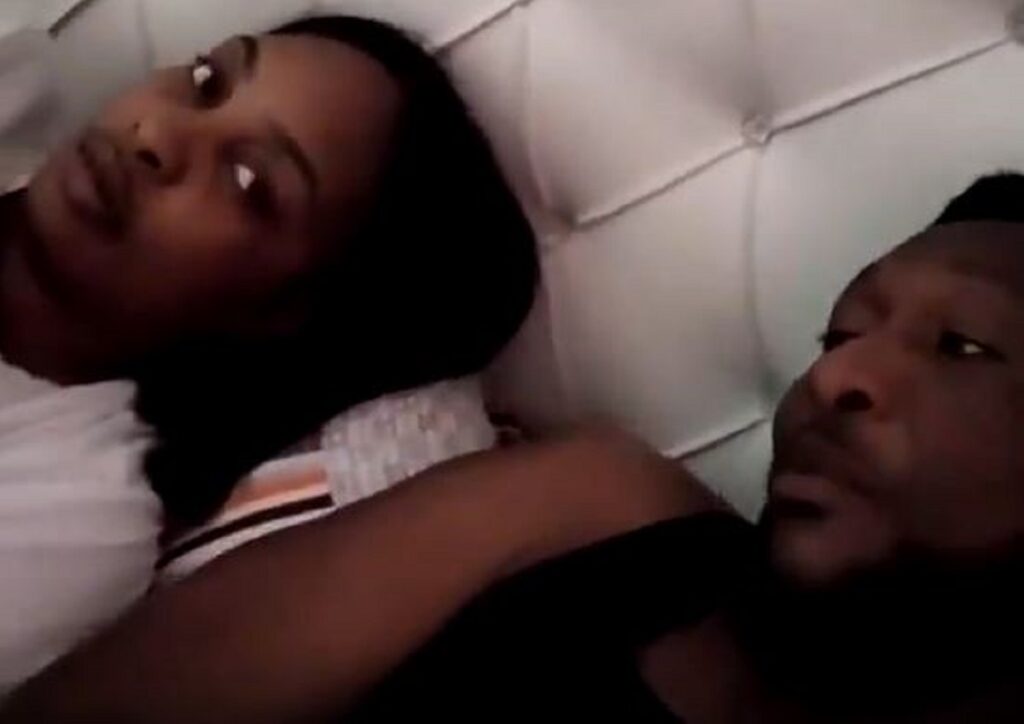 Love birds Tchidi Chikere and Nuella Njubigbo have made a video of themselves in bed with each other to dispel the rumours that they are no longer together.
The video comes after recent rumours emerged on social media alleging that Tchidi Chikere's marriage to actress Nuella Njubigbo has crashed. The rumours got stronger after the two unfollowed each other on social media.
Tchidi Chikere's ex-wife also reacted to the rumours by throwing a shade at them.
In an obvious attempt to prove their marriage has not crashed and that the rumours are false, Tchidi Chikere and Nuella Njubigbo have shared a video of themselves lounging together in bed.
In the video, Tchidi was heard asking his wife, Nuella Njubigbo:
"So, I must be following you on Instagram?"
Watch the video below: