Written by Solomon Ter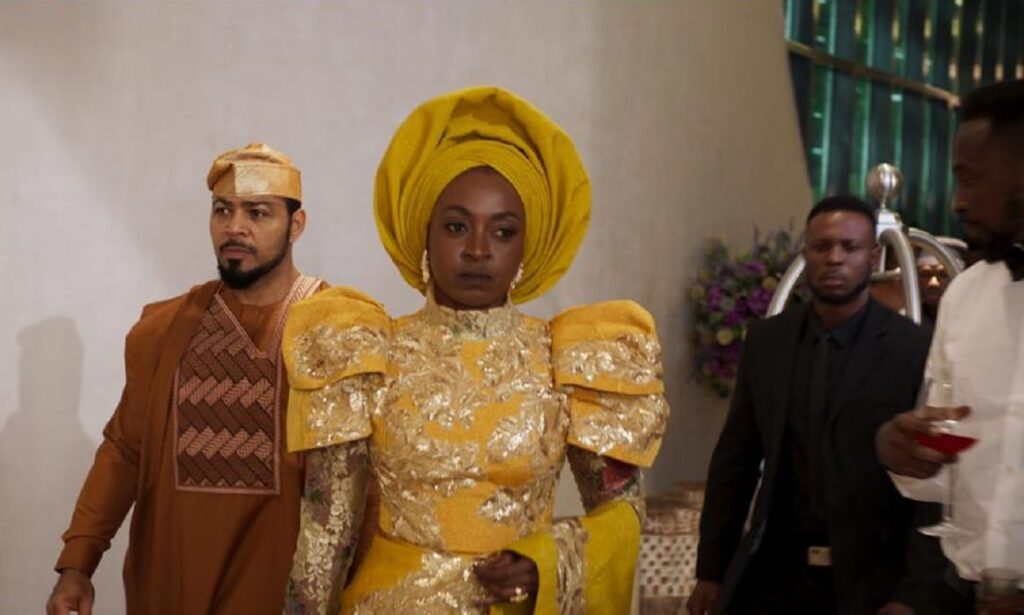 On May 5 2022, Netflix premiered its latest Nigerian drama mini-series "Blood Sisters" which tells the story of best friends Sarah (Ini Dima-Okojie) and Kemi (Nancy Isime) whose lives are forever changed when Sarah's husband-to-be Kola (Deyemi Okanlawon) mysteriously disappears on their wedding day.
When Netflix released the trailer on April 7, 2022, movie lovers were left in anxious anticipation, for perhaps obvious reasons. Nollywood movie producers have recently been on a rights-buying spree, purchasing rights to old classics and remaking them into modern masterpieces as was seen in Play Network Studio's "Living in Bondage: Breaking Free".
Perhaps the expectation was that Mo Abudu's Blood Sisters was going to be a rebirth of the original 2003 classic of the same title by Tchidi Chikere which starred Genevieve Nnaji and Omotola Jalade-Ekehinde. But far from it. In fact, while Tchidi Chikere's blood sisters were divided by hate and jealousy, Mo Abudu's Blood Sisters tells the story of two friends Sarah and Kemi bound together not only by love but a dangerous secret that may destroy them forever.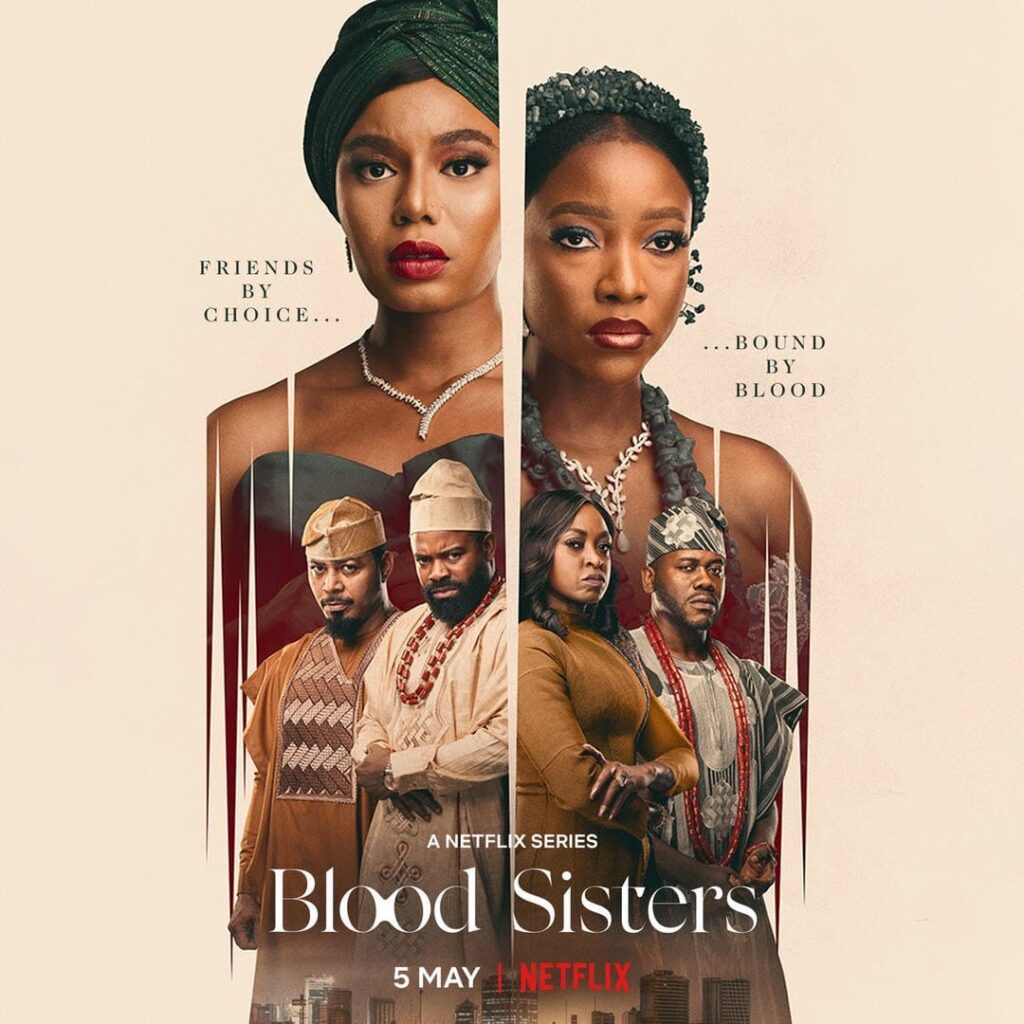 The opening scene of the 4-episode limited series shows two women dumping a body wrapped in a rug and beddings into a shallow grave, a body which will later be revealed as that of Sarah's fiancé, Kola, a wealthy son of a powerful widow (Mrs Uduak Ademola) played by the delectable Kate Henshaw.
The rest of what happens in this almost four-hour thriller may perhaps be Nollywood's greatest-ever conception, winding through suspenseful themes of horror, romance, culture, sex, violence and humour. This movie is sure to keep you at the edge of your couch, or seat, whatever it is your bosom is situated on.
As screenwriter Flora Mngueshima puts it, "Blood Sisters" captures the various aspects of the Nigerian modern society; paternity fraud, murder, violence, sex, nudity, language, deceit, corruption, mental health, domestic abuse, tradition, style, art and family. The movie takes you into a rabbit hole of never-ending suspense, carrying you through a personal journey of escape and looking for a light at the end of the tunnel even in a seemingly hopeless situation.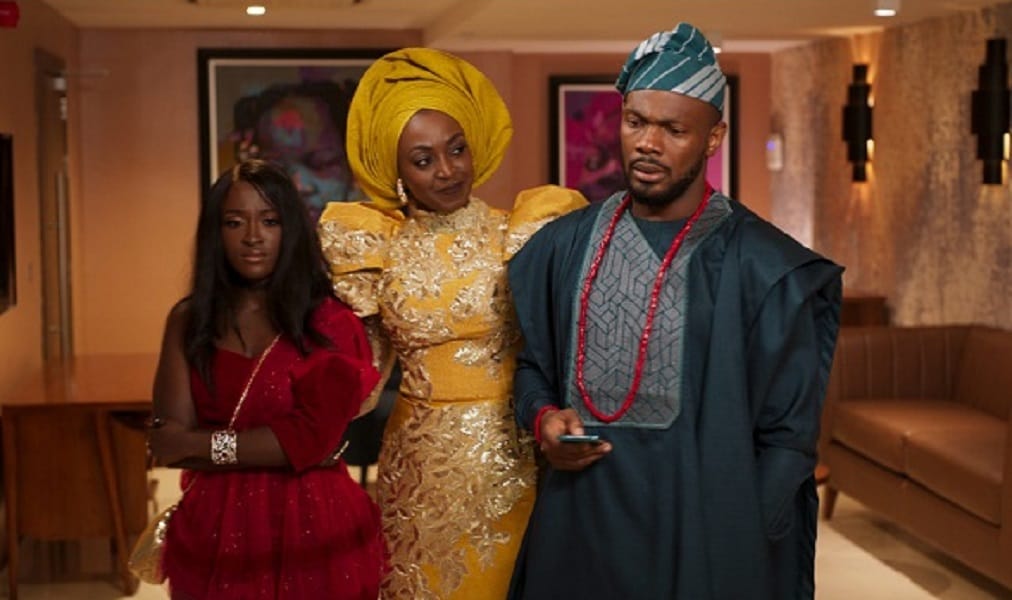 But that is not all, the star-studded production did not disappoint the high expectations of viewers. In fact, every single cast played their character to the letter, making it even more difficult to pick a stan. The character development follows a perfect pace, giving viewers the satisfaction of following each character's journey as they fully blossom. Nothing prepares you for the secrets that unfold, as lies and secrets within lies and secrets are unravelled.
Who would have imagined, that we would live to see Kate Henshaw become a wicket mother-in-law or Uche Jombo a local mother? But the industry is progressing and filmmakers like Mo Abudu are making sure to remind us that times indeed have changed.
The creators of Blood Sisters got it right this time, a beautifully written and perfectly executed story with cinematography that perfectly complements the storyline. There are however some loopholes, especially with the crime scene investigation. It leaves many gaps that an amateur could easily crack, for instance, when the groom disappears from his wedding and investigations begin, it is common knowledge to do a preliminary check of the bride's room where the groom was last known to have been, the missing beddings, rug and towels should have raised initial suspicions of a fishy disappearance. Nonetheless, the storyline devolves into a tactically executed plot that keeps you swinging through different kinds of emotions.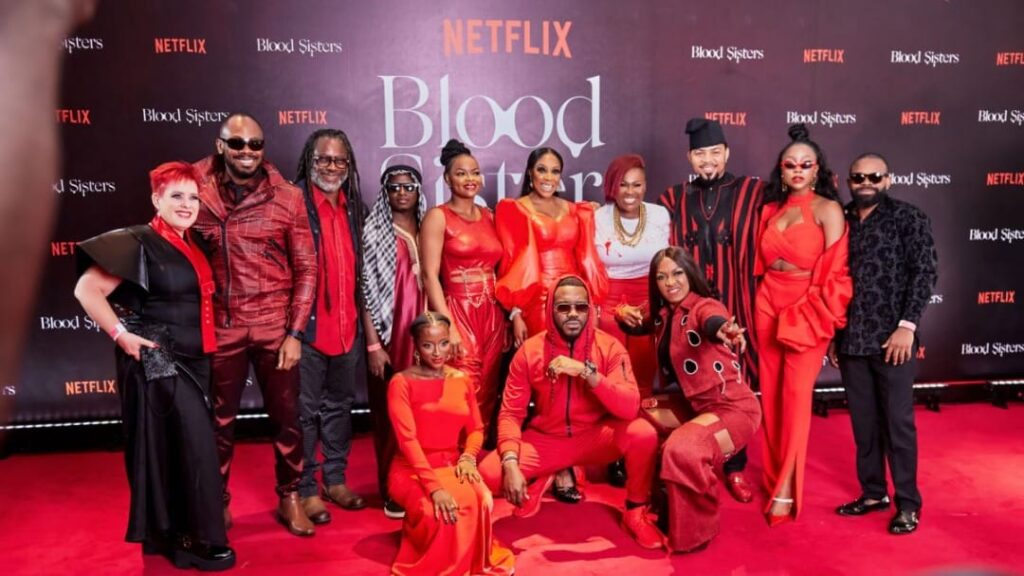 One thing is guaranteed, your jaw will literally drop, just have your hands ready and in time to pick them up when they do. And No, this is not the average Nigerian movie where you can tell the end from just watching the first scene. The climax will humble you, and leave you gasping for breath with many questions running through your mind.
Nollywood has scored a golden star with this one, and Blood Sisters has become a benchmark for what African cinema should be.
About the writer
Solomon Terkimbi Akumun, known professionally as Solomon Ter, is a radio presenter and producer for Asaase Radio in Accra, Accra. He is also a writer, researcher and Law scholar with over 7 years of experience in communications, justice advocacy, media and PR, academic research and brand consultancy. He's currently the host of Accra-Lagos-Joburg on Asaase Radio 99.5mhz, a Pan-African radio show that connects Africa through music, people and culture. Twitter: @LordTer995 Instagram: @solomonter_.