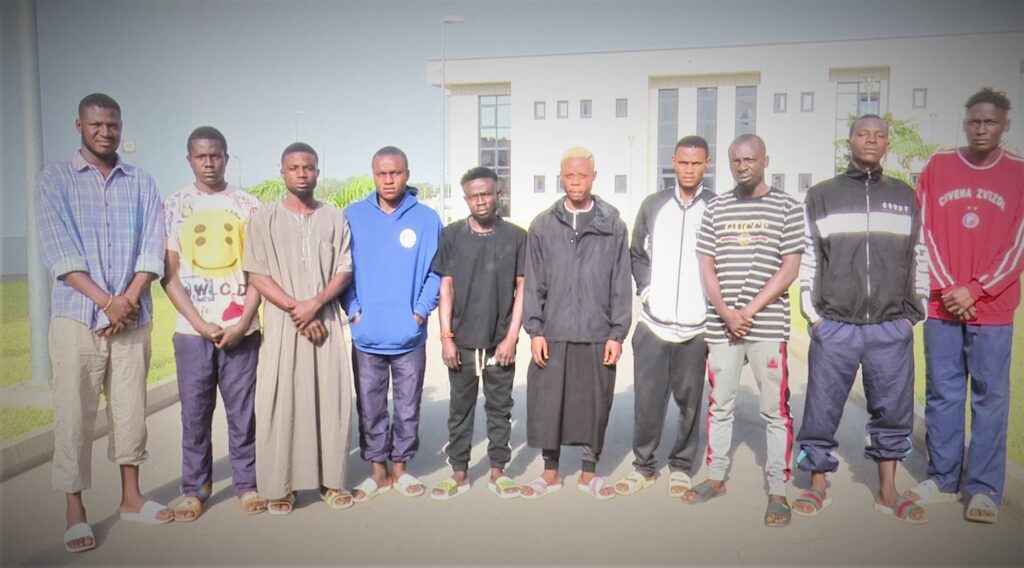 Nigeria's Economic and Financial Crimes Commission (EFCC) has raided a supposed training school for Yahoo boys (a code word for internet fraudsters) in Abuja, Nigeria's capital city.
The anti-crime agency disclosed 10 suspects who were supposedly learning the trade of internet fraud were arrested during the raid on Friday, January 29.
The suspects, aged between 20 and 30 years, were learning the crime under the tutelage of a "Sponsor" who started the 'Yahoo-Yahoo' school.
The said owner of the school is reportedly on the run. The EFCC found that the "Sponsor" recruits and trains young individuals who show interest in internet fraud.
The "Sponsor" gets his percentage of their earnings after the completion of their course.