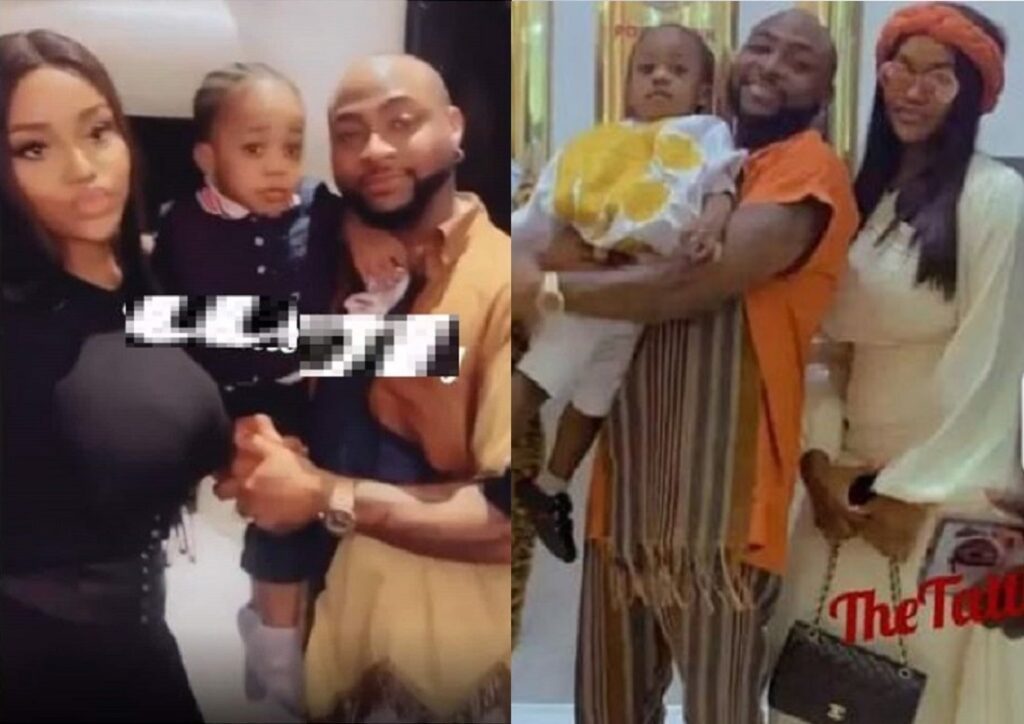 On Saturday, October 23, Nigerian singer Davido reunited with his ex-lover and baby mama, Chioma Avril Rowland, for the celebration of their son's second birthday.
The following day, Sunday, they stepped out together for a Thanksgiving Service at church, wearing matching outfits.
Photos and videos from both events have been spreading on social media with many of the couple's fans already speculating they are coming back together.
Are Davido and Chioma coming back together?
Nothing is confirmed right now. It is safe to note that they are both adults who shared obvious good times in the past and have a baby together, so anything can be expected.
When did Davido and Chioma start dating?
Davido and Chioma reportedly met sometime in 2013 and began talking but didn't start dating until around 2015. The couple eventually made their relationship official around 2017 and in 2018, he featured Chioma in the music video for his hit song, "Assurance". They even toured the world together.
Fans went gaga over Davido and Chioma's love following the release of the Assurance video. For several months, the couple's relationship was seen as the model for young lovers.
In October 2019, they welcomed a son – Ifeanyi. However, about two years after, the Davido and Chioma ship hit an iceberg.
When did Davido and Chioma break up?
Rumours of a possible crack in Davido and Chioma's relationship began seeping out towards the end of 2020. However, in February 2021, the report of Davido mingling and holding hands with Instagram model Mya Yafai while on vacation in the Caribbean stirred the biggest speculation that the relationship has crashed.
The following month, March 2021, photos of Davido kissing same Mya Yafai at a party in the United States hit the internet. By this time, almost everyone seemed sure that Davido and Chioma have broken up and are no longer together.
How did Davido and Chioma meet?
According to Davido, he was introduced to Chioma by a friend named Lati in 2013 and they began talking. They actually attended the same university – Babcock.
The singer added that they started out as friends when they first met but later got used to each other.
Davido said this in an interview in 2020:
"I have known Chioma for about seven years. We have been dating for about five years. Lati introduced me to Chioma. We went to the same school, Babcock University. We started as friends but I got so used to her and she got so used to me as well. She is a great cook as well."