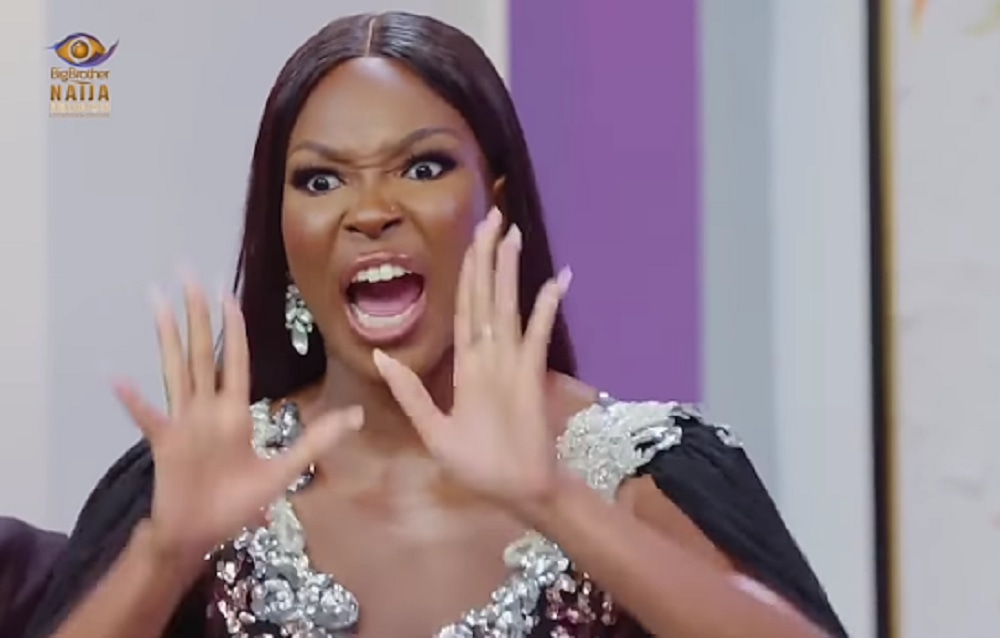 If you are a BBNaija fan, there is every chance you must have watched or heard about the epic Tolanibaj vs Vee smackdown at the 2021 Lockdown Reunion show on Monday, June 21.
BBNaija ex-housemates Tolanibaj and Vee had a major fight on the Monday episode of the ongoing BBNaija 2021 Lockdown Reunion show.
How the fight started
The fight between Tolanibaj and Vee might have been instigated by Prince.
Prince said when he and Tolanibaj were trying to sort out their relationship issues, Tolanibaj was busy eyeing Vee's boyfriend, Neo.
This one statement provoked Tolanibaj and the gbas gbos started.
Handling Prince first, Tolanibaj told him:
"I wanted to use Neo to make you jealous and show you how a man is supposed to be, because you are definitely not a man".
It was at this point that Vee came in, saying that Tolanibaj's move on Neo had shocked her and was embarrassing.
Directing her war to Vee which seemed to be a bad mistake, Tolanibaj told Vee to f*ck off and threw a pillow at her. Tolanibaj revealed the reason she stopped being friends with Vee is because Vee is bitter.
Vee responded:
"I am bitter leaf. I am a witch. I accept." Vee was trying to finish answering Ebuka's question when Tolanibaj attacked her again.
"I go smack you silly," she told Vee, adding that they should finish the fight at their hotel.
Tolanibaj told Vee she could talk to her when she has first gotten a degree and Vee responded that with all her degrees she was here shouting on live TV.
Tolanibaj told Vee she saved Wathoni and nominated her and Vee's response was "And you still left".
Watch HERE.