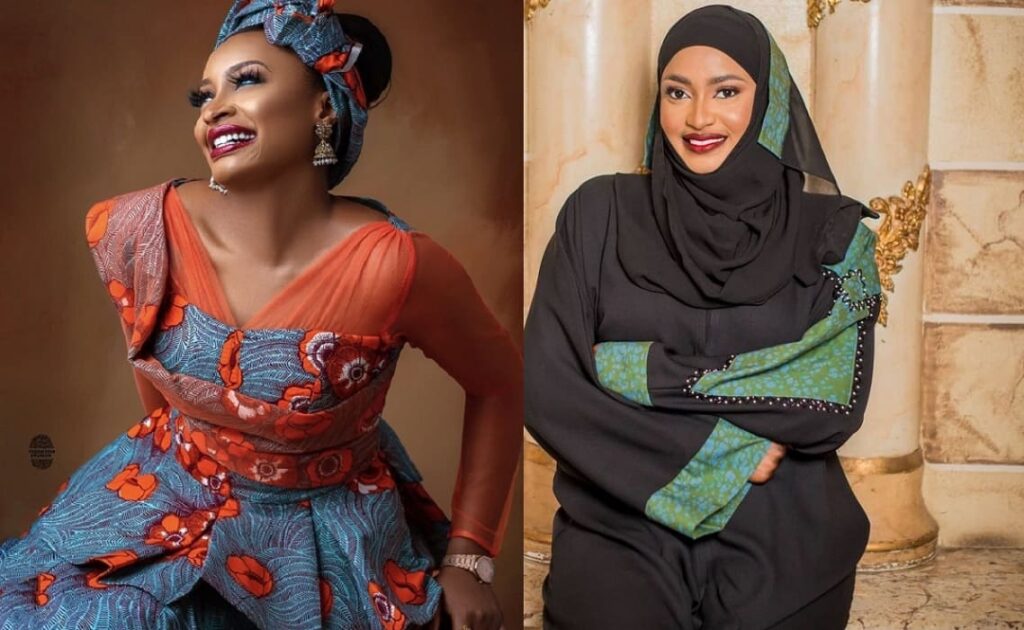 Kannywood is the Hausa-speaking section of the Nigerian movie industry. In many ways, it is synonymous with and draws inspiration from Bollywood, the Indian movie industry. These include singing and dance routines, costumes, storylines, music, and theme.
Notwithstanding, Kannywood remains a distinct brand of the Nigerian movie industry with its movies done almost exclusively in the Hausa Language.
Kannywood has over the years produced some talented thespians in the entertainment industry, with some of them also finding fame in English Nollywood.
Here is a list of the 10 most popular Kannywood actresses at the moment:
1. Rahama Sadau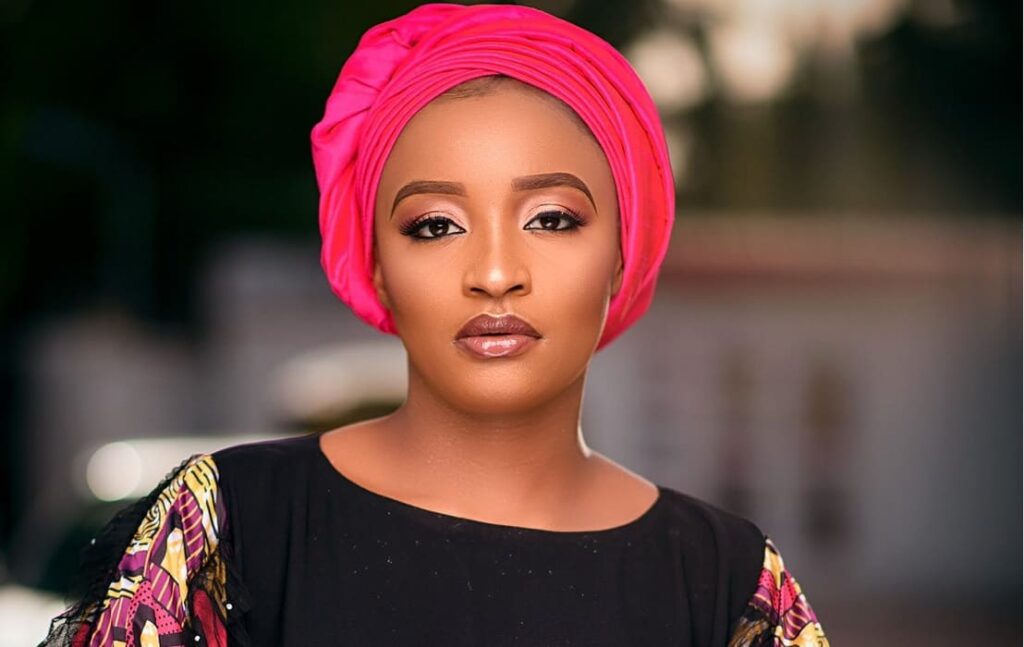 Born on December 7, 1993, in Kaduna State, Rahama Sadau is widely regarded as one of the most recognized and sought-after actresses in Kannywood. Sadau also found fame in English Nollywood movies and has featured in some very big Nollywood productions. She has appeared in numerous Nigerian movies both in Hausa and English movies, and she is one of the few Nigerian actresses that speaks Hindi fluently.
Often referred to as the "Priyanka Chopra of Kannywood", the beautiful actress rose to fame following her debut in the movie "Gani Ga Wane" in which she acted alongside veteran Kannywood actor, Ali Nuhu. Rahama Sadau is one of few Hausa actresses to achieve success in English Nollywood and also the first actress from Northern Nigeria to debut in the Bollywood film industry.
2. Hadiza Aliyu Gabon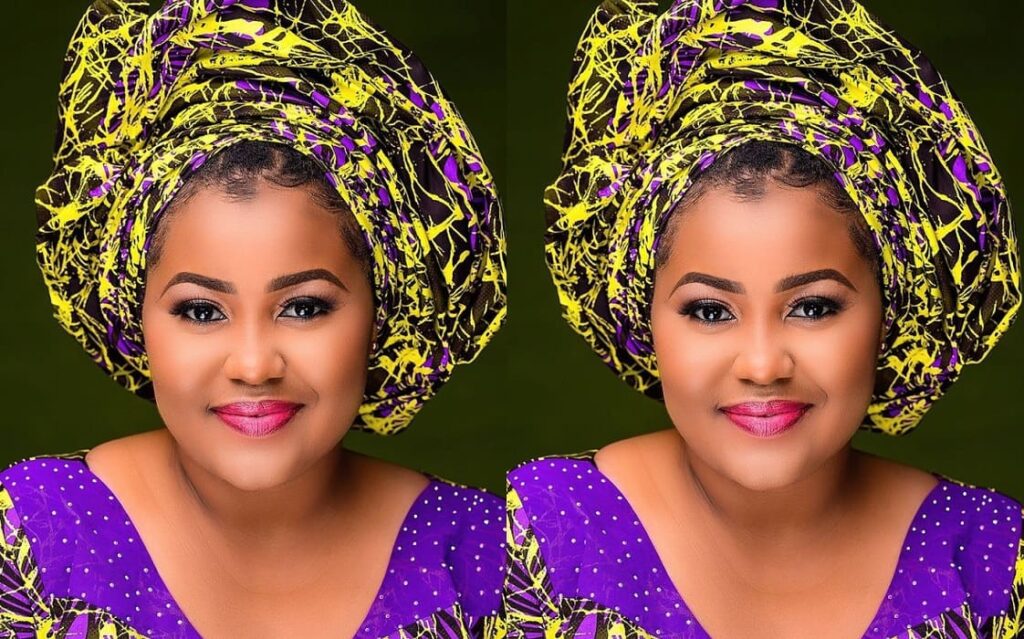 Another remarkable actress that has achieved massive fame in Kannywood is Hadiza Aliyu, popularly known as Hadiza Gabon. She was born on the 1st of June 1989 in Libreville, Republic of Gabon. Her father, Mallam Aliyu is an elder statesman from Gabon while her mother is of the Fulani tribe from Adamawa State.
Hadiza joined the Kannywood movie industry after relocating to Adamawa State. She made her debut in 2009 when she was cast in "Artabu" with the assistance of Ali Nuhu. She made her entry into Nollywood in 2017 and was featured in her first Nollywood movie called "Lagos Real Fake Life" alongside Mike Ezuruonye, Mark Angel, Josh2funny, and the popular child comedienne, Emmanuella.
3. Fatima Abdullahi Washa
Fatima Abdullahi Washa popularly known as Fati Washa is considered to be one of the most desirable actresses in the Kannywood industry.
She joined the industry in 2010 at the age of 17. She came into the limelight after starring in a blockbuster movie directed by Yakubu Mohammed. She has featured in numerous movies and has also won several awards. She is also known by other stage names such as Zara Washa or Washa.
4. Nafisa Abdullahi
Nafisa Abdullahi is a talented actress, movie producer, and director. She was born on the 23rd of January 1991 in Jos, Plateau State. She holds a degree in Theatre Arts from the prestigious University of Jos.
She rose to fame in 2010 after playing a lead role in her debut movie "Sai Wata" which was produced by Ali Nuhu. Aside from acting, Nafisa Abdullahi is also a successful entrepreneur and the founder of Nahaz Brand and a film production company.
5. Maryam Booth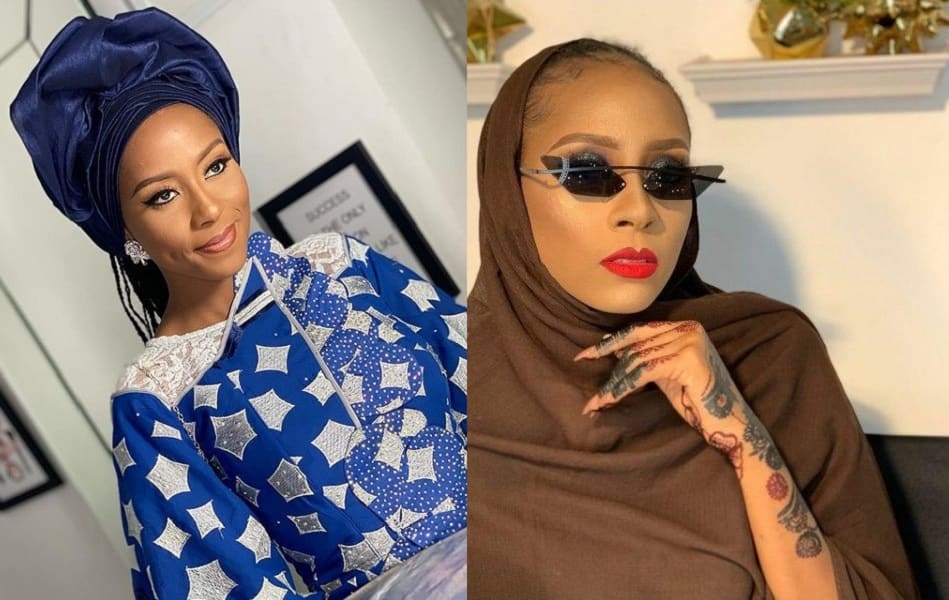 This exceptional actress is often cited as one of the most beautiful and popular actresses Kannywood has ever produced. She was born on the 23rd of October 1993 and is the sister to Ahmed Booth, a well-known actor in the industry.
She was introduced to Kannywood by her late mother Zainab Booth who was a veteran Kannywood actress. She featured in "Dijangala", the movie that brought her to fame, and other movies including "Gala", "Hakkunde", "The Milkmaid", etc. Aside from acting, Maryam Booth is also a businesswoman. She is the CEO of MBooth Beauty Parlour and a designer and dealer of accessories and luxury clothes.
6. Maryam Yahaya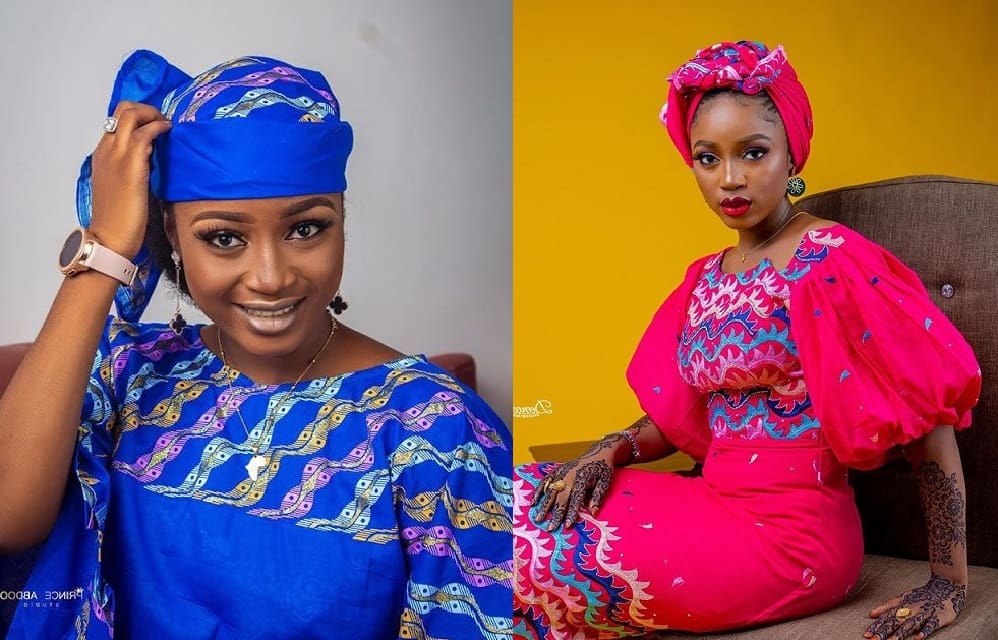 Maryam Yahaya is another outstanding actress to look out for in Kannywood. She was born in May 1997 in the Goron Dutse area of Kano State. She gained recognition after starring in movies like "Mansoor" and "Taraddadi". The beautiful actress has been consistent in the industry ever since she came into the limelight with lots of exciting movies to her name.
7. Halima Atete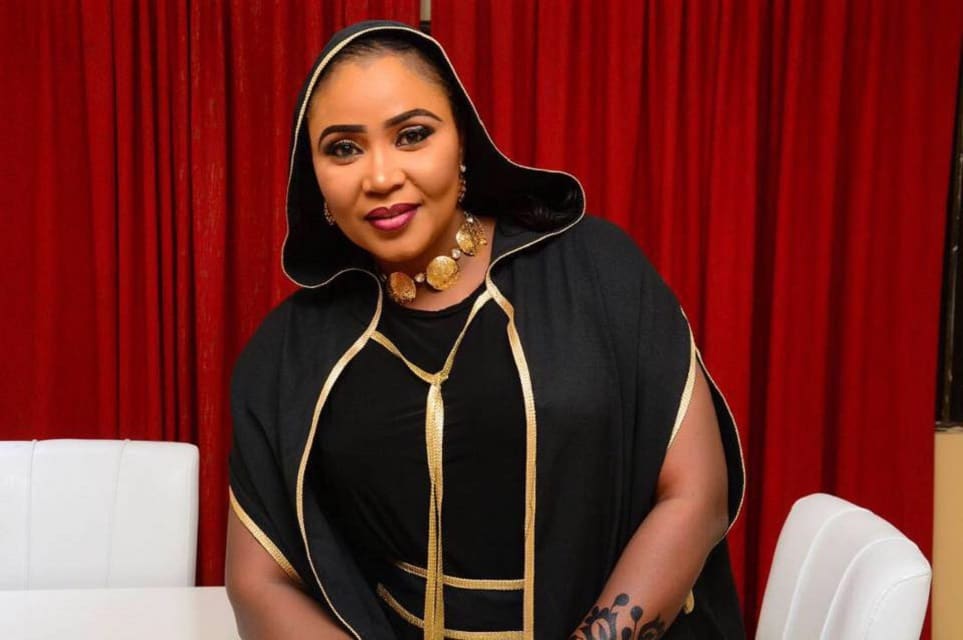 Halima Yusuf Atete is a well-known face in the Kannywood film industry. She often plays mischievous and jealousy-filled roles. She joined Kannywood in the early 2000 and has featured in over 200 films which include "Dakin Amarya", "Wata Hudu", "Hannuda Hannu", "Maza Da Mata", etc.
She also runs a foundation called Atete Foundation which assists IDPs in Borno, Adamawa, and Gombe State.
8. Hafsat Idris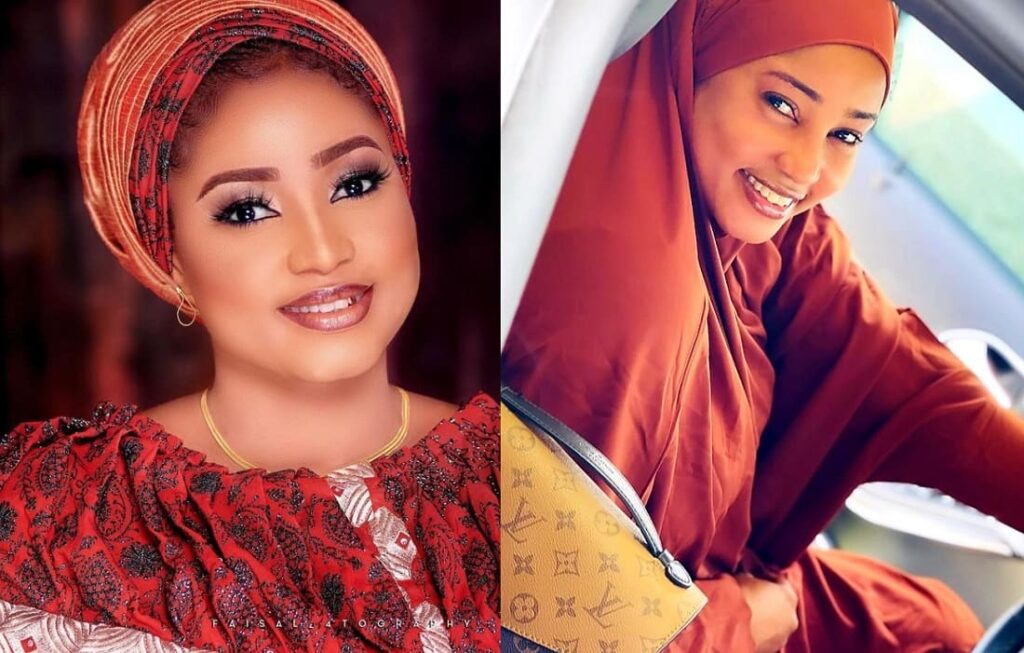 This beautiful actress is one of the iconic faces in Kannywood. She is an indigene of Kano State and was born on the 19th of February 1984 in Shagamu, Ogun state. She came into the limelight in 2015 after her debut movie "Barauniya" in which she acted alongside Ali Nuhu.
Asides from acting, the actress also has a production company called "Ramlat Investment Film Industry." She also deals in textile materials and has received praise for being hardworking, innovative and creative.
9. Aisha Aliyu Tsamiya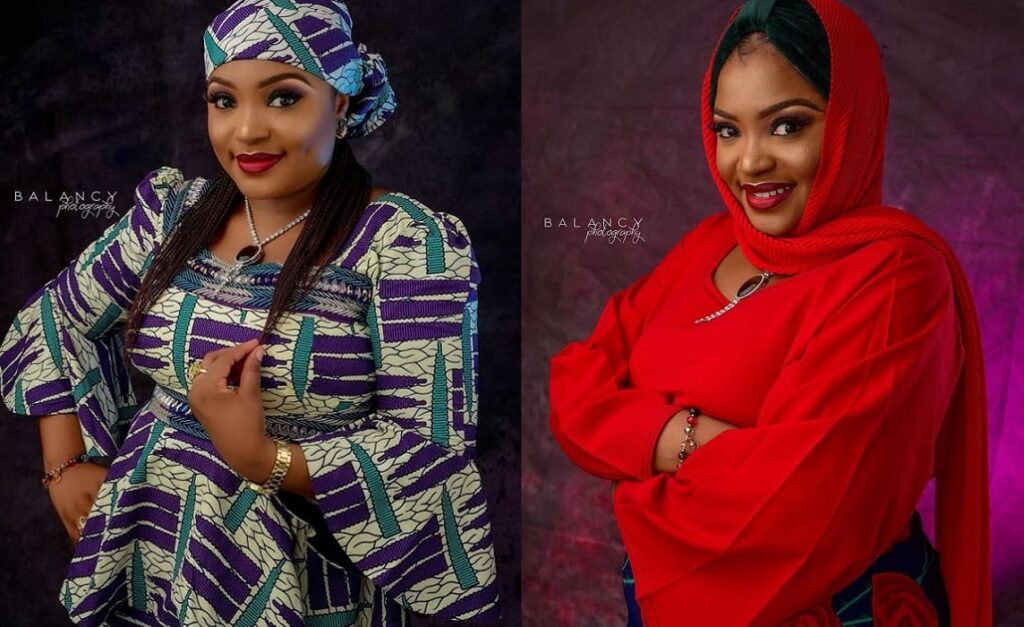 Aisha Aliyu is regarded as one of the most evergreen actresses in the Kannywood industry. She is recognized in the industry for her talent and professionalism. She is well known for her outstanding and exceptional performances in Hausa movies, especially in the drama movie "Dakin Amarya".
10. Momme Gombe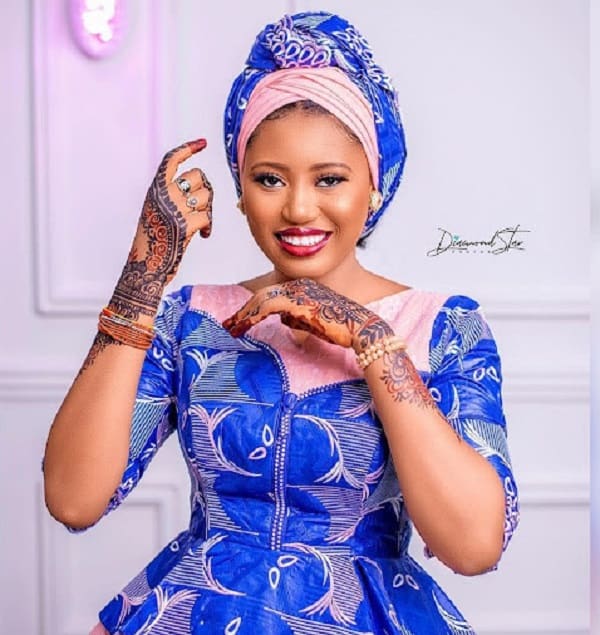 This list won't be complete without the mention of Momee Gombe. Born Maimunah Abubakar on the 28th of June 1999, Momme is one of the most promising and fastest-rising Kannywood actresses.
Momee Gombee is widely known for her debut in the movie titled "Kishin Mata" and also in "Asalin Kaun" where she played major roles. She is said to be one of the most passionate and respectful actresses in the industry.