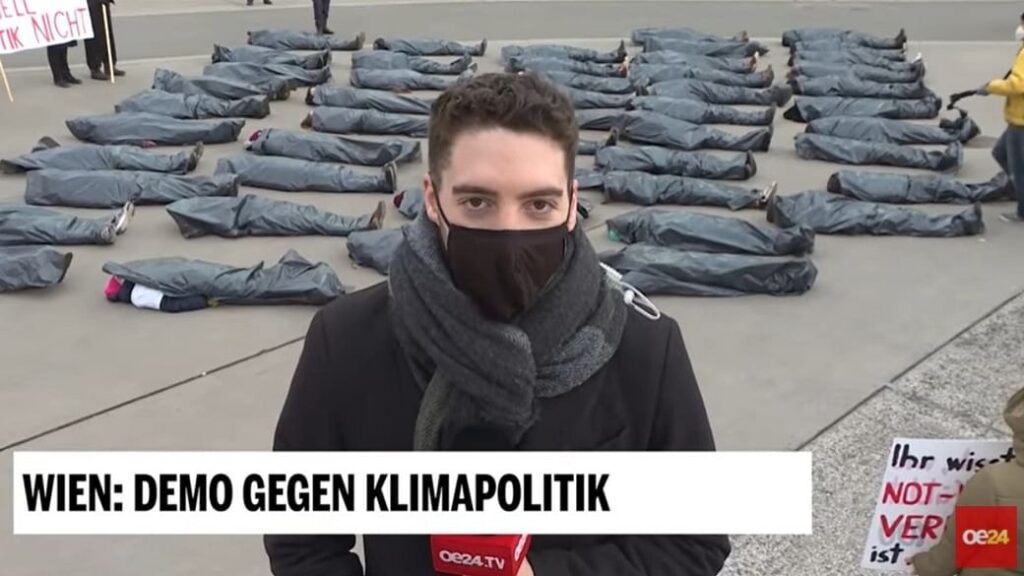 A video showing a supposed corpse moving around behind a reporter during a live broadcast is currently being spread on social media with claims that it happened in Ukraine.
In the video, one of several bodies wrapped in a plastic sheet started to move or get up in the middle of a live broadcast, while a reporter was covering the news.
The video is currently being shared by some people as proof that the war going on in Ukraine is mere "propaganda" and that the reports of casualties are falsified.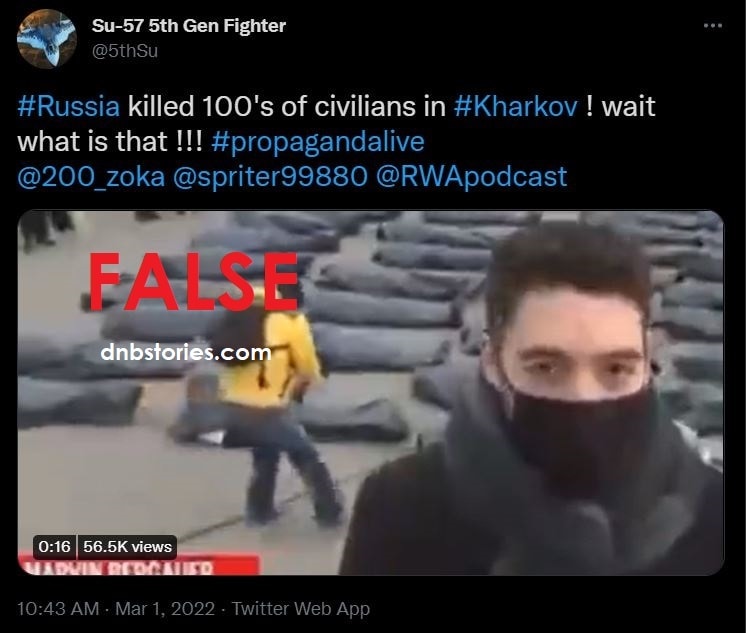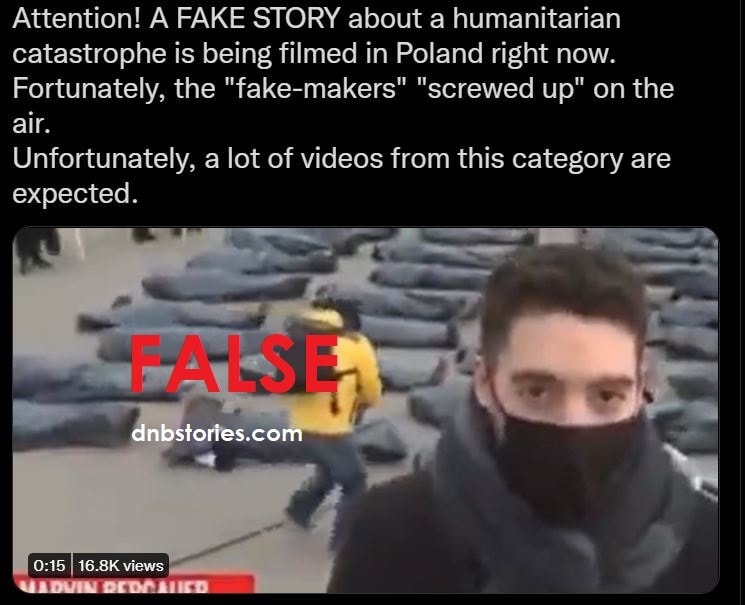 Fact-Check
Research from the DNB Stories Africa team has uncovered that the video was not recorded in Ukraine. The clip was actually from a climate policy protest that took place in Vienna, Austria, last month.
Using Google "Reverse Image Search", our team discovered that the original video was posted by a YouTube news channel called OE24.TV on February 4, 2022.
The reporter in the video has been identified as Germany-based journalist, Marvin Bergauer, who covered the protest for OE24.TV in February.
The protesters had lain down as corpses wrapped in plastic bags to demonstrate how the country's climate policy and actions will affect people.
The title of the original video on YouTube in German – Wien: Demo gegen Klimapolitik translates to "Vienna: Demo against climate policy" in English.
Here is the original video: