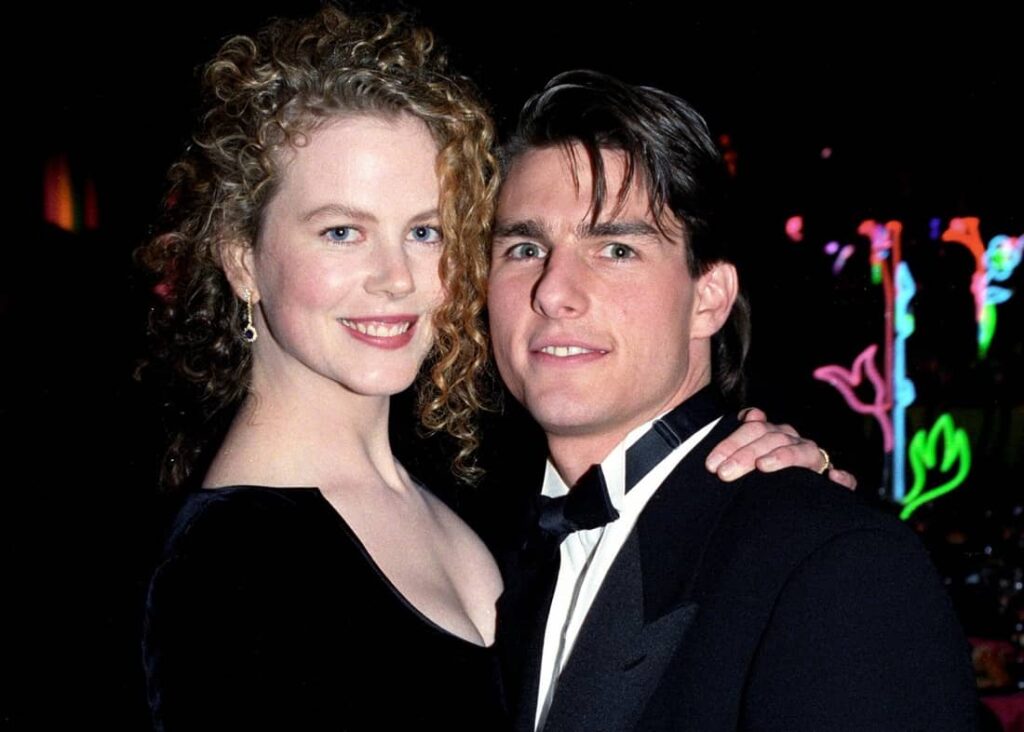 Nicole Kidman is an Australian-American actress who is famous for her exceptional filmography and award-winning performances.
Kidman is known for always trying to keep her personal life out of the media, still, the public has always had a fascination for it, especially her first marriage to Hollywood actor, Tom Cruise.
How Nicole Kidman and Tom Cruise met
Nicole Kidman and Tom Cruise met during the filming of the sports action drama "Days of Thunder" and started dating shortly after. They were together for about a year before tying the knot in a private ceremony on the Christmas Eve of 1990 in Telluride, Colorado.
That year, Tom and his first wife Mimi Rogers had just finalized their divorce. The marriage crashed in 1989 following unresolved issues.
Nicole Kidman: The devastating miscarriages
Nicole Kidman had a miscarriage in 1990, the first year of her marriage to Tom Cruise, and lost her first child. The actress opened up about her miscarriages in a 2018 interview with Tatler Magazine.
This painful experience drove them to adopt two children, Isabella Jane, born December 22, 1992, and Connor Anthony, born January 17, 1995. The children were adopted through the Church of Scientology of which Tom Cruise is a devout member.
Shocking split
In 2001, Nicole Kidman got pregnant and miscarried again. Cruise filed for divorce that same year following unresolved differences. Though it was speculated that Tom Cruise's devotion to the Church of Scientology was the major cause of the divorce.
The actress spoke of how much she loved Tom Cruise at the time in a 2002 interview with Vanity Fair.
She said:
"I was willing to give up everything. I now see that as part of me. I'm willing to do that — I do it when I do a movie too. I'm willing to go, 'Yeah, bring it on, consume me, intoxicate me.' I want to feel alive — I want to reel, basically. I was reeling with Tom and I loved it and I would have walked to the end of the earth. That meant giving up a lot of things that were very important to me."

Nicole Kidman (Nov. 2002)
In 2018, Kidman reflected on her marriage to Cruise in an essay for New York Magazine, stating that being married to him at the age of 23 is something she's always reluctant to talk about. She went further to say that people often said she married very young, but it wasn't power for her. It was protection.
She wrote:
"That said, I got married very young, but it definitely wasn't power for me — it was protection. I married for love, but being married to an extremely powerful man kept me from being sexually harassed. I would work, but I was still very much cocooned. So when I came out of [the marriage] at 32, 33, it's almost like I had to grow up."
Nicole Kidman and Tom Cruise's children
Nicole Kidman and Tom Cruise have two children together named Isabella Jane Cruise (29) and Connor Anthony Kidman Cruise (27). They adopted the kids through the help of the Church of Scientology, of which Cruise was a devout member.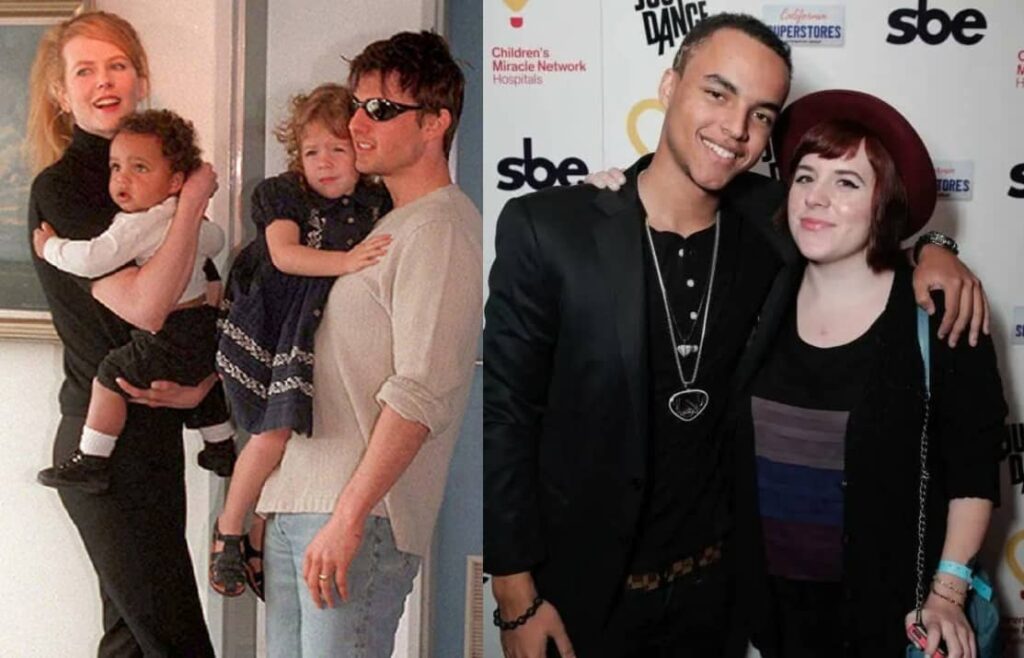 About Nicole Kidman and Tom Cruise's adopted children
Isabella Jane Cruise is a hairstylist and owner of a clothing line called BKC-Bella Kidman Cruise. She is currently 29 years old, as of March 2022. The independent lady is happily married to IT Consultant, Max Parker. The duo got married on September 18, 2015, in a secret Scientology ceremony at Dorchester Hostel, London.
Connor Anthony Kidman Cruise, on the other hand, is a DJ and actor. He is currently 27 years old, as of March 2022. He is known for his appearances in movies such as "Seven Pounds" (2008) and "Red Dawn" (2012). He was in a relationship with Phylicia Bugna, a surfer and fishing expert. The duo parted ways in 2017 due to religious differences.
Full list of Nicole Kidman's children:
Hollywood actress Nicole Kidman has a total of four children, as of March 2022 – two adopted kids with ex-husband Tom Cruise and two biological daughters with current husband Keith Urban.
Isabella Jane Cruise (with Tom Cruise)
Connor Cruise (with Tom Cruise)
Sunday Rose Kidman Urban (with Keith Urban)
Faith Margaret Kidman Urban (with Keith Urban)
Happy ending: Nicole Kidman and Keith Urban
After Nicole Kidman's split with Tom Cruise in 2001, the actress revealed that it had been the loneliest year ever.
Luckily in 2005, she met country rock star Keith Urban at the G'Day USA gala. About a year later, in June 2006, the couple tied the knot.
Knowing Nicole Kidman's struggles with ectopic pregnancy and miscarriages, it was pleasant as well as surprising when the couple announced the birth of their first child together, Sunday Rose Kidman Urban, which happens to be Kidman's first biological daughter. The child was born on July 7, 2008, and she is currently 14 years old.
While attempting to get pregnant with her second child, Nicole Kidman found herself having issues again. The couple was blessed with another daughter, Faith Margaret Kidman Urban who was born through surrogacy on December 28, 2010. She is currently 12 years old, as of March 2022.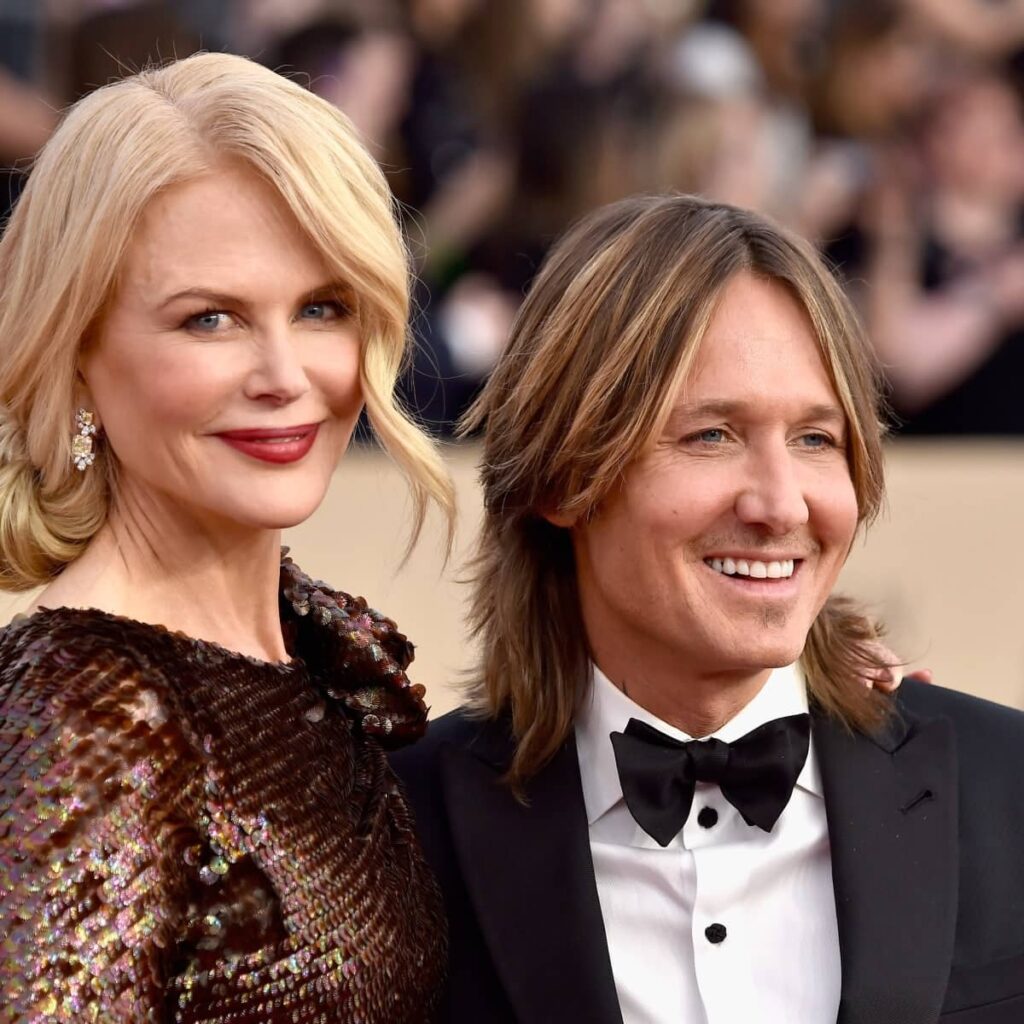 Happy ending for Tom Cruise?
During the time of his divorce from Nicole Kidman, Tom Cruise started a relationship with Penelope Cruz in 2001. They dated for a few years before splitting up in 2004. The Hollywood star found love again and jumped right into marrying his third wife, Katie Holmes who is also an American actress and producer.
In June 2012, Katie filed for divorce for unclear reasons. Again, it was speculated that the reason for the divorce was based on Tom Cruise's devotion to the Church of Scientology. The speculations remain unconfirmed because neither of them made a public statement regarding that. The marriage however was blessed with a child named Suri Cruise who was born on April 18, 2006. She is currently 16 years old, as of March 2022.
As of March 2022, Tom Cruise is reported to have found love again and is planning to tie the knot with an undisclosed actress. According to information gathered by DNB Stories Africa, this actress, unlike Cruise's other partners, seems so interested in the Scientology church and is allegedly looking forward to having a wedding at the church's headquarters in California.