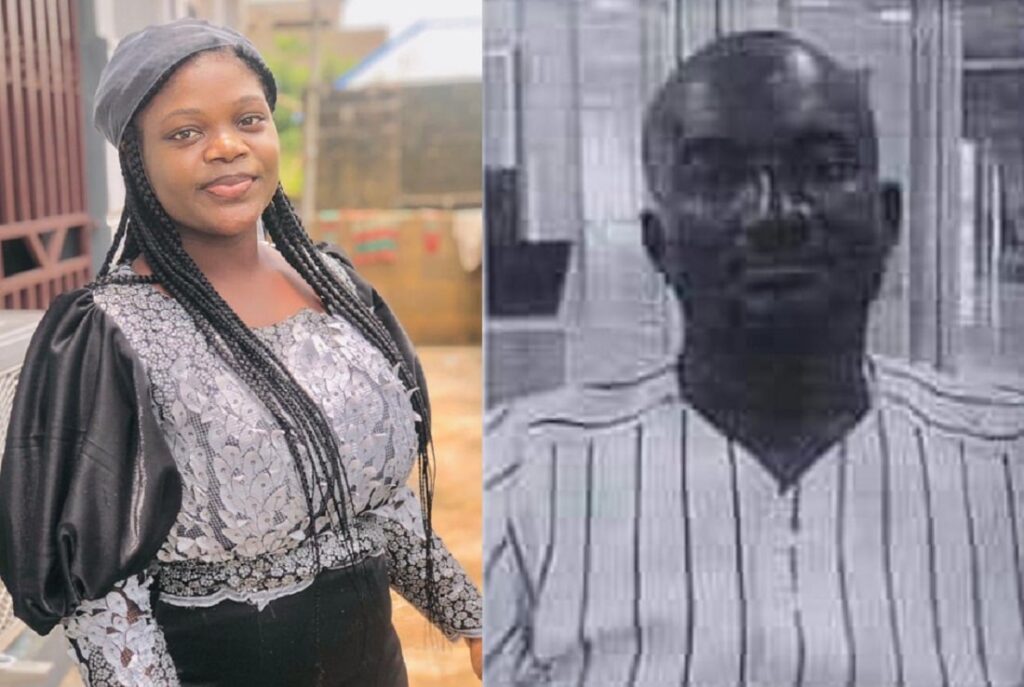 Few days ago, a lady cried out on social media that her friend, Bamishe, had gone missing after she boarded a BRT bus in Lagos.
According to the friend, the last time she heard from Bamishe was when she boarded a BRT bus (with Reg. No. AGL948YD) from Chevron Lekki, heading to Oshodi.
Some days after the initial social media outcry, Bamishe's lifeless body was found in an area on Lagos Island with some body parts missing. The Police later confirmed this information to be true, stating that Bamishe's corpse was found lying on the Carter Bridge by Ogogoro Community, Lagos Island.
According to information gathered by DNB Stories Africa, Bamishe went missing on Saturday, February 26, while returning to Ota from Ajah. She boarded a BRT bus with the registration number AGL948YD at Chevron Bus-Stop at about 7 p.m, heading to Oshodi.
Bamishe's full name has been revealed to be Oluwabamise Ayanwole. Before her kidnap and murder, she worked as a fashion designer at Chevron Estate in Ajah, Lagos, but spends most of her weekends with her sister who lives at Ota, Ogun state.
He was allegedly travelling to her sister's place in Ota when she got abducted.
How Bamishe tried to save herself
According to the story, there were only three guys and one lady when Bamishe entered the vehicle. She got even more suspicious when the driver did not stop to pick up more passengers. That was when she texted her friend with details of what was going on.
How Bamishe's body was found
According to social media reports, Bamishe's abductors dropped her body by the roadside in the Ebute Ero area of Lagos Island. Some of the commenters say she was "still breathing" when her body was found and some bystanders also tried to help her by pouring sachet water on her.
However, calls to take her to the hospital were shut down by some others who didn't trust the offer.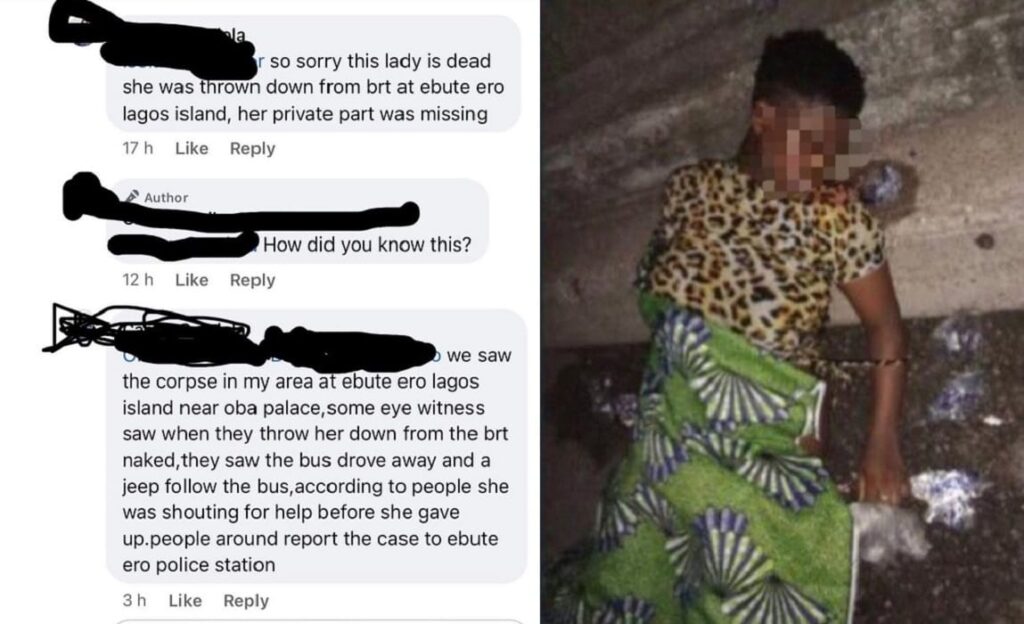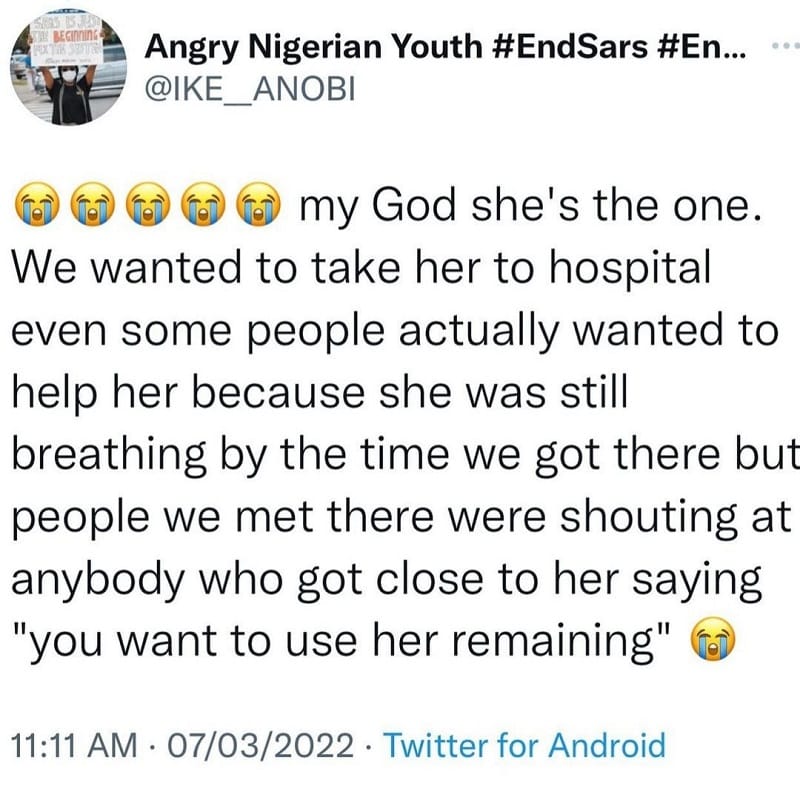 Arrest of the BRT driver
Following the outrage caused by news of Bamishe's death, some social media users and related persons helped to dig out the identity of the driver of the BRT Bamishe reportedly boarded.
The Lagos Police Command has on Monday, March 7, 2022, confirmed the arrest of the BRT driver, identified as one Mr Nice Andrew Omininikoron.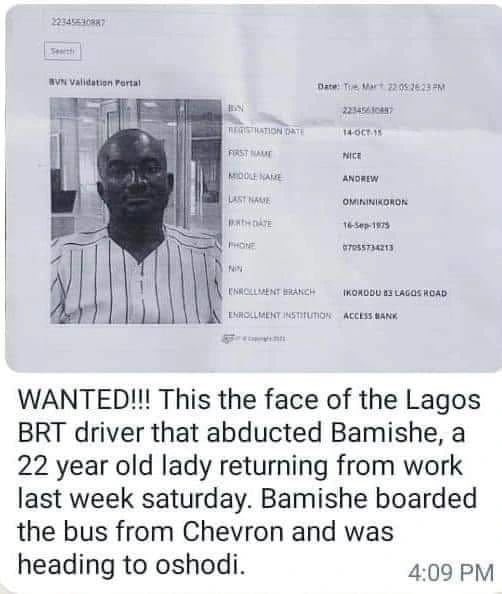 This is still a developing story. This post will be updated with more details as soon as we have them.