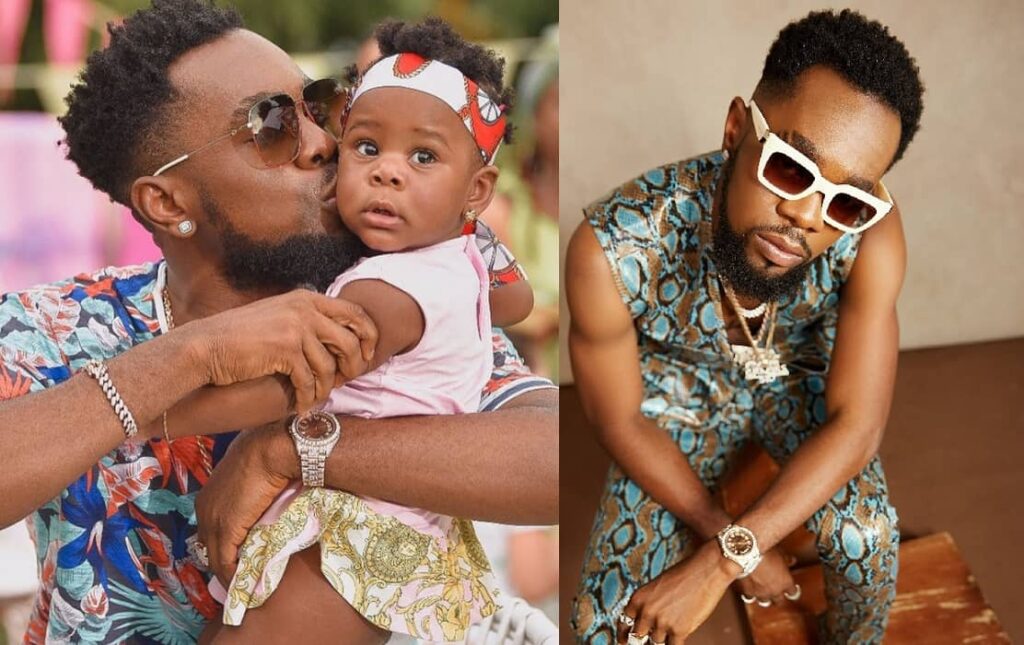 Who is Patoranking?
Patoranking is a Nigerian reggae-dancehall singer, dancer and songwriter. He is popularly known for his hit songs "Girlie O", "No Kissing Baby" and "Abule".
Patoranking's real name is Patrick Nnaemeka Okorie. He was born on May 27, 1990, in Ijegun-Egba, Satellite Town, Lagos. He is 32 years old as of May 2022. His parents, Mr and Mrs Okorie, are originally from Onicha in Ebonyi State.
Patoranking is the first child of his family and he has two siblings named Raphael (a.k.a Rapharanking) and Sharon Okorie. He spent his early childhood in the Ijegun-Egba area of Satellite Town where his family lived at the time, before moving to Ebute Metta. Patoranking was a student at Citizen Comprehensive College in Epe, Lagos but later enrolled at Jubril Martin Memorial Grammar School in Iponri. His parents later sent him to school in Ghana, where he eventually dropped out to pursue a music career.
How Patoranking got his name
According to the singer, the name "Patoranking" was given to him by a Jamaican artist he met at Alpha Beach at the early stage of his career when he was still performing as a street musician. The name is a combination of the words "Pato" (short for Patrick) and "Ranking" (Jamaican slang for someone who is highly respected).
Patoranking's marriage and wedding
As of the time of writing this article, Patoranking is not yet married and does not have a wife. According to information gathered by DNB Stories Africa, Patoranking has never been married and is currently not known to be in any serious relationship.

In 2021, Patoranking was rumoured to be dating co-music star, Yemi Alade, after he posted a photo of them in traditional wedding attire. The photos were later revealed to be from the music video of one of his songs.

There have been other rumours and speculations about Patoranking's love life, even though the singer is known for always keeping his personal life out of the media.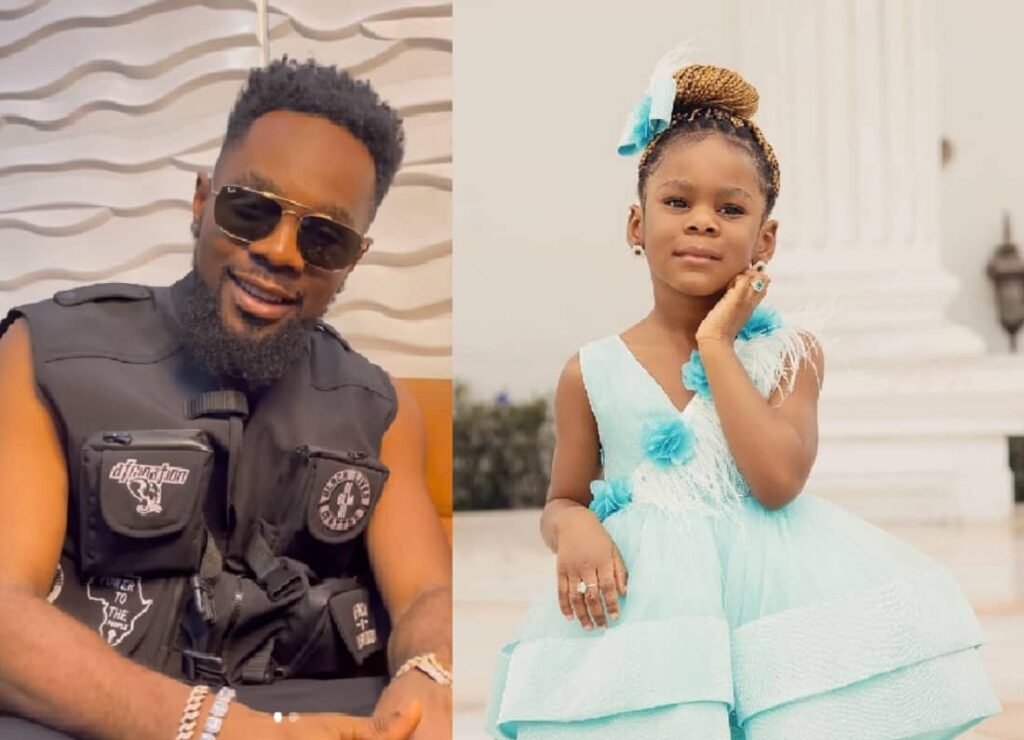 Patoranking and Leila's relationship
At the early stage of his career, Patoranking was known to be dating a young woman named Leila who was also known by the nickname Patoranqueen. According to the story, things started to fall apart between them as Patoranking became more famous.
The couple finally split in 2016. There were also rumours that Patoranking had a son with the woman, but this was quickly debunked after it was revealed that the supposed photo of the son is actually the singer's younger brother, Raphael. It seems Patotranking and Leila have both moved on a long time ago.
Patoranking's new girlfriend
In January 2020, Patoranking shared a photo of himself and a beautiful lady whose name was not disclosed vacationing together in Cape Verde. His caption on the photos which reads "I'm in Love" immediately caught the attention of social media users and stirred reports and speculations that the musician has found himself a new girlfriend. However, nothing was heard of the supposed relationship afterwards.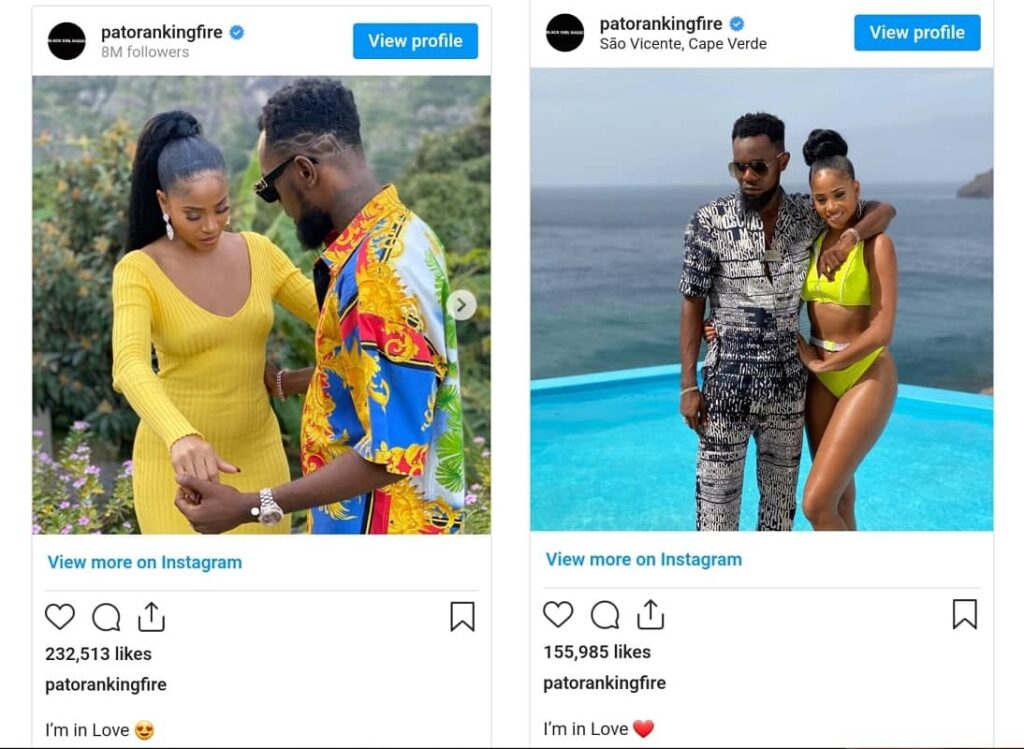 Patoranking and Yemi Alade marriage rumours
Popular singer, Yemi Alade was rumoured to be dating and even married to Patoranking 2021. The rumours started after Patoranking shared a photo of himself and Yemi Alade wearing traditional wedding outfits and then captioned the photos "Mon Bebe".
It was later discovered that the photos were from the music video shoot of one of Patoranking's songs titled "Mon Bebe" which Yemi Alade appeared in as the musician's love interest.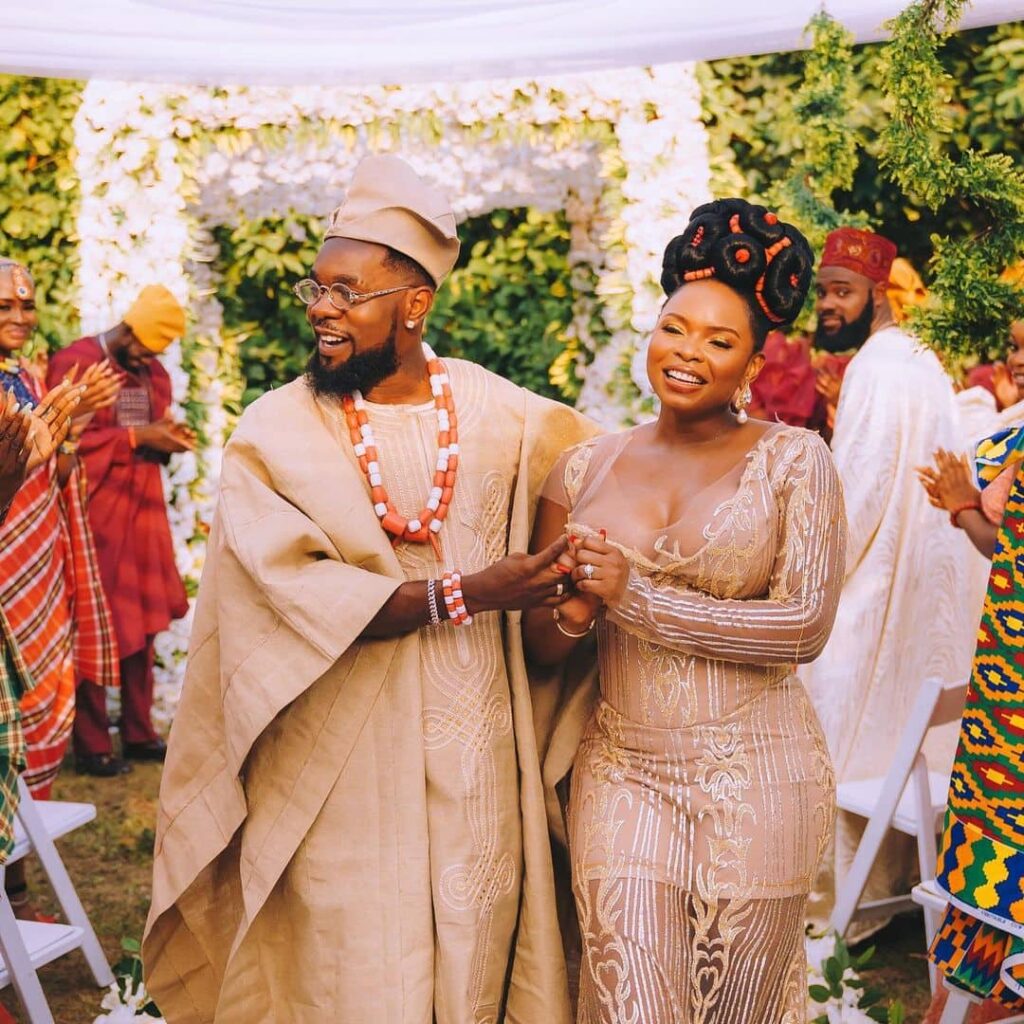 Patoranking's children
As of the time of publishing this article, Patoranking is the proud father of one daughter named Wilmer. There isn't much information about the girl's mother. She was born on August 20, 2018, and is currently 3 years old.
Patoranking is known for frequently celebrating Wilmer on his Instagram page. His 2019 sophomore album "Wilmer" is dedicated to her. She regularly attends events with her father, one of which was the Darling Hair event, where both father and daughter wore matching outfits. Patoranking appears to enjoy fatherhood and never misses an opportunity to show off his daughter.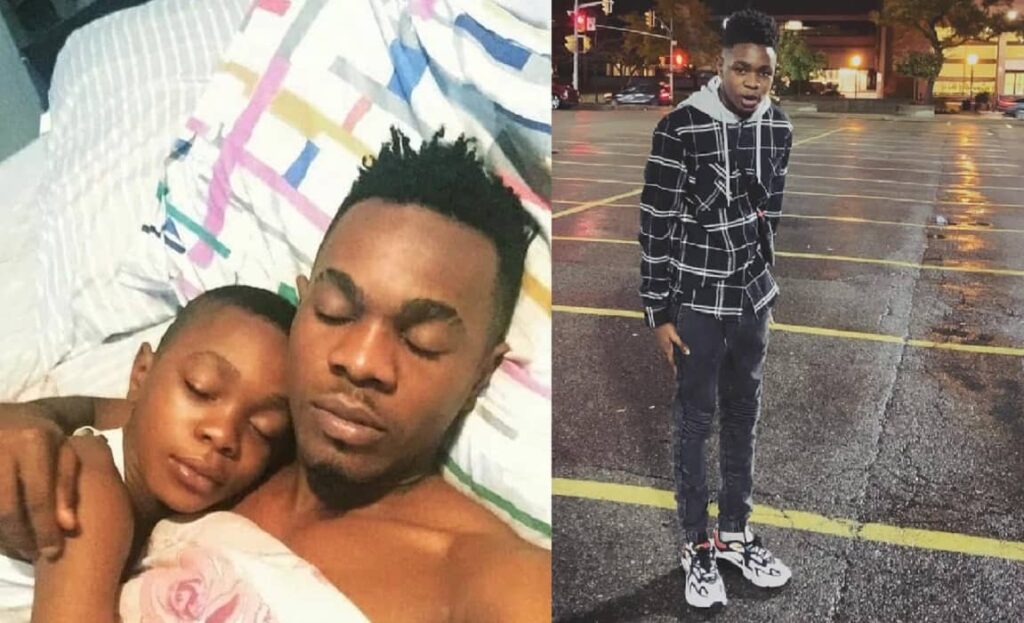 Patoranking's son
As of April 2022, Patoranking doe not have a son. However, his younger brother, Raphael, is often mistaken for his son. This is due to their close resemblance and age difference – Patoranking looks very much older than Raphael, leading people to conclude he is the boy's father.
Raphael, who is also known as "Rapharanking", is said to share his older brother's interest in music.