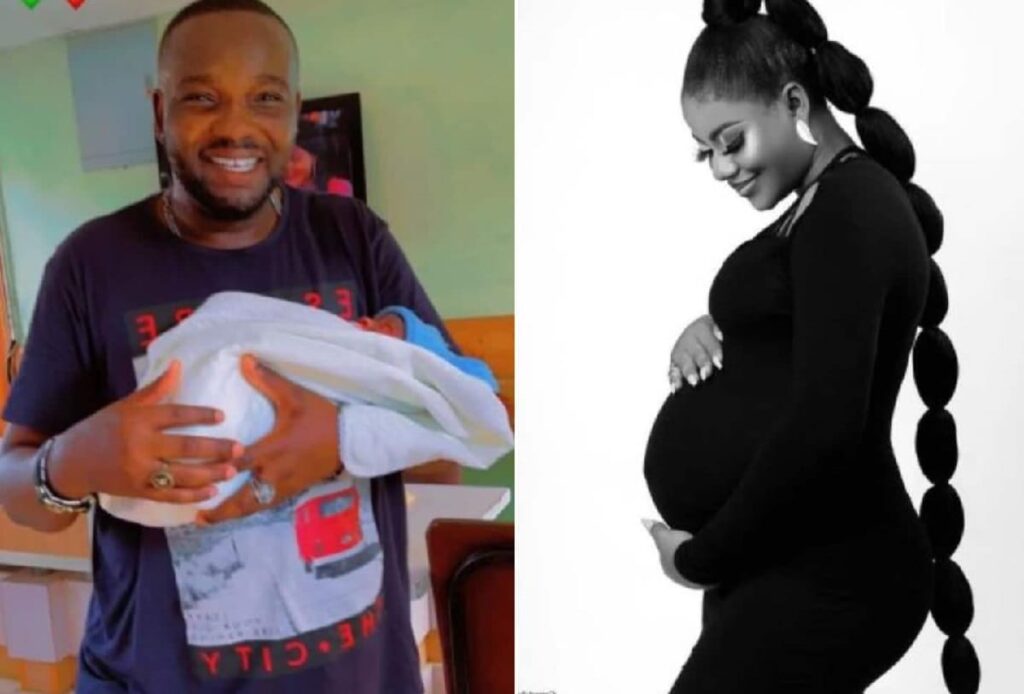 Who is Yomi Fabiyi?
Yomi Fabiyi is a Yoruba movie producer, director and actor. He is well known for featuring in indigenous Yoruba movies like "Metomi" (2016) and "Agbede Meji" (2017). Yomi Fabiyi also portrayed the character "Delani" in Toyin Abraham's 2017 comedy film "Alakada Reloaded".
Yomi Fabiyi was born on May 1 in Shomolu, Lagos. There is some conflict in his year of birth. While some reports put his year of birth as 1983, others report it as 1979, meaning he could either be 39 years old or 43, as of April 2022.
While celebrating his birthday in 2021, Yomi Fabiyi wrote on Instagram:
He is a KING and a voice. He always STAND by the TRUTH and WHAT IS RIGHT. He hardly lie because he believes ALL LIES HAS AN EXPIRY DATE. He is a BORN CHAMPION. I am May Born, May 1st baby.
Fabiyi completed his secondary school education at the Igbobi College in Yaba, graduating in 1999. It is not known at this time if attended any university, or other schools after that.
Yomi Fabiyi's marriage and wedding
As of the time of publishing this article, Yomi Fabiyi has been married twice. His first marriage was to a British woman named Fran in 2012. After his divorce, he married another woman named Oreofe Grace Amarachi.
The actor recently welcomed a baby boy with his new wife, Oreofe Grace Amarachi.
About Yomi Fabiyi's first marriage to Fran
According to information gathered by DNB Stories Africa, Yomi Fabiyi Fabiyi married his ex-wife, Fran in 2012. After their marriage, Fran who had previously agreed to relocate from England to Nigeria changed her mind, saying that she could no longer make the move. This led to them almost getting divorced in 2016.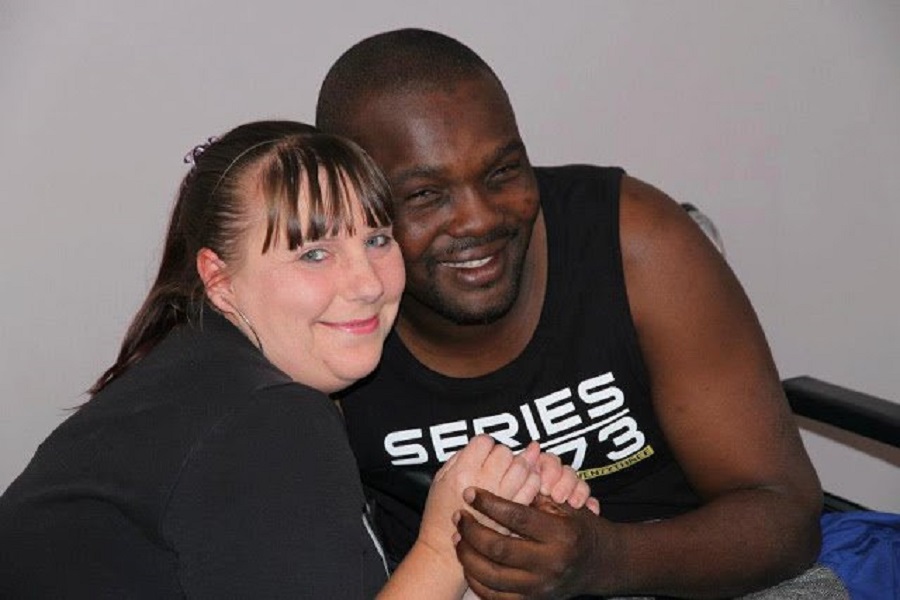 Yomi Fabiyi hinted at getting divorced from his wife in 2016 on the grounds that he could not cope with the distance. For reasons unknown to the public, the actor and his wife did not eventually go through with their divorce at that time. However, they finally split in 2021, after 9 years of marriage.
At the time, it was speculated that the actor married Fran to become a UK citizen. Fabiyi said the marriage had completely failed and that he had been unhappy for a very long time. Fran also debunked these rumours by stating that the actor did not marry her to legalize his stay in the UK.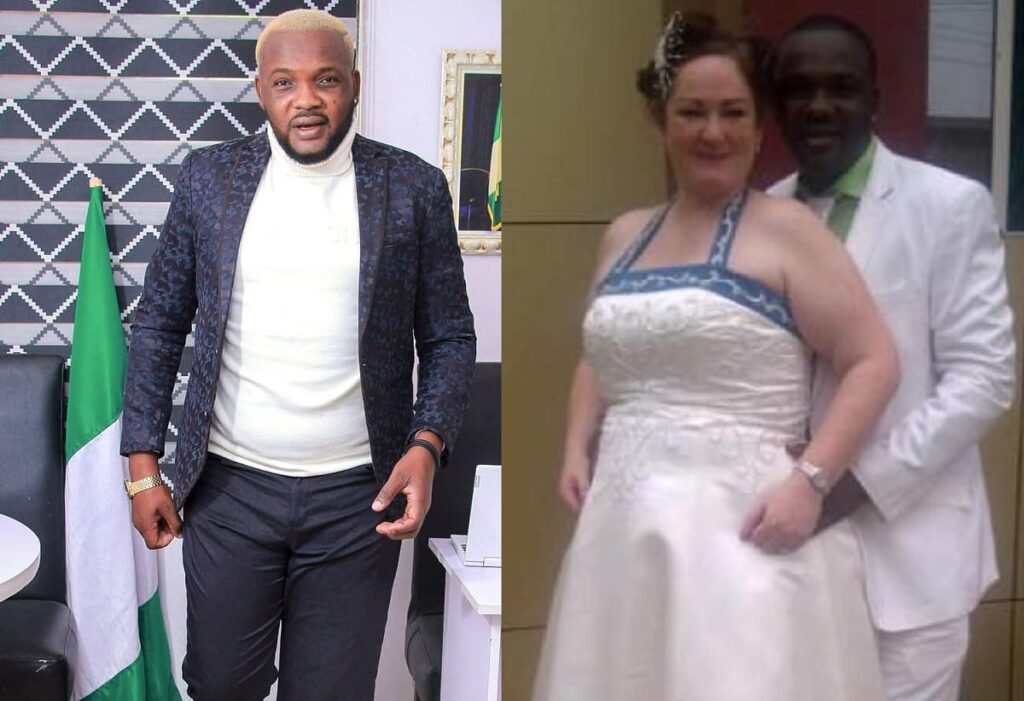 Yomi Fabiyi's marriage to Oreofe Grace Amarachi
Almost nothing is known of Yomi Fabiyi's second marriage to Oreofe Grace Amarachi other than the fact that she is the mother of the actor's child, Akorede. The time of their marriage is unclear as is the dynamic of their relationship.
In a lengthy Instagram post, the actor shared a pregnancy photoshoot of his wife and thanked her as well as women all over the world for their important roles. As of the time of writing this post, their relationship seems to be going well.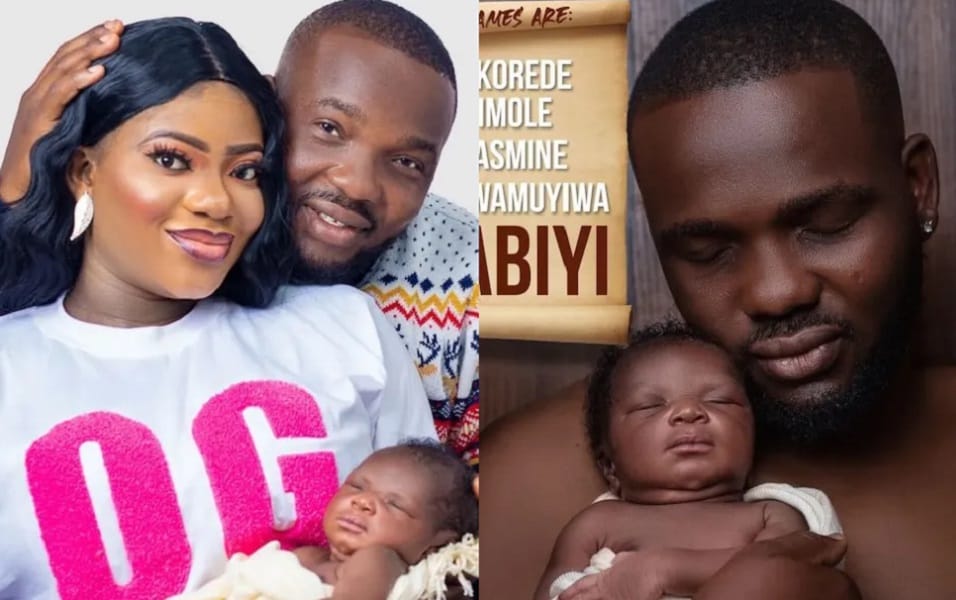 About Yomi Fabiyi's children
As of April 2022, Yomi Fabiyi is reported to have two children.
He has one child with his second wife, Oreofe Grace, a son named Akorede Imole Fabiyi who was born on February 10, 2022. As of April 2022, he is two months old.
It is reported that Yomi Fabiyi has another child named Metomi from a previous relationship. Years ago, he wished him a happy birthday and revealed that his child's mother is keeping his son from him.
He wrote on Instagram in 2017:
I wait for the day you are going to call me, introduce yourself and walk up to me and call me daddy. One day, your mother and her supporters will realize that one of the tragedies of this world is for either parents to deny a child care, love and tutelage from the other parent just because of personal ego, pain, hatred, anger and vengeance.
Yomi Fabiyi's sex for role controversy
In 2017, actress Eniola Omoshalewa accused Yomi Fabiyi of demanding sex in exchange for roles. She claimed that Fabiyi refused to cast her in his film when she refused.
While denying the allegation, Yomi Fabiyi claimed that he has never met the actress.
He said:
I would be honest with you, I am aware of the sex scandal story but I doubt the lady exists. That person is not in the industry and I have never met her in my life. My legal team is working on this issue and the case would be transferred to the proper law enforcement agents when they are through so they can nip it in the bud.
Nollywood actress, Bimpe Oyebade also accused Yomi Fabiyi of harassing and bullying her. She said she was almost forced out of the industry due to Yomi Fabiyi's constant sexual advances. The actress expressed her disappointment in Yomi Fabiyi for releasing his movie, "Oko Iyabo."
She wrote:
I am aware, I just decided to always ignore. The major reason is because I didn't make myself available for his sexual needs despite how much he tried but doing this to a child is just too much. Yomi Fabiyi needs to be stopped. Thank God for his grace, if not, I would have given up on this dream because of his constant harassments, bullying and threats.
About Yomi Fabiyi's controversial movie – Oko Iyabo
On July 11, 2021, Yomi Fabiyi released the movie "Oko Iyabo". Due to the time of its release, the movie was said to be based on the Baba Ijesha rape saga which involved actress Iyabo Ojo. The movie sparked outrage from Nigerians.
The movie was reportedly made to look like the minor who pressed charges against Baba Ijesha was in an affair with him. The film portrays Baba Ijesha as a victim of a carefully orchestrated plot by his close friend. Yomi Fabiyi, who has been a strong advocate for Baba Ijesha was heavily criticised for the movie with some accusing him of making a mockery of the girl's pains. As a result of his actions, Yomi Fabiyi was suspended from Theatre Arts and Motion Picture Practitioners of Nigeria, TAMPAN.
Yomi Fabiyi said the movie was not to make light of the victim's pain but rather to shed light on the case and different perspectives. Fabiyi also said that Iyabo Ojo had made many videos insulting him and these videos are all over social media and YouTube.