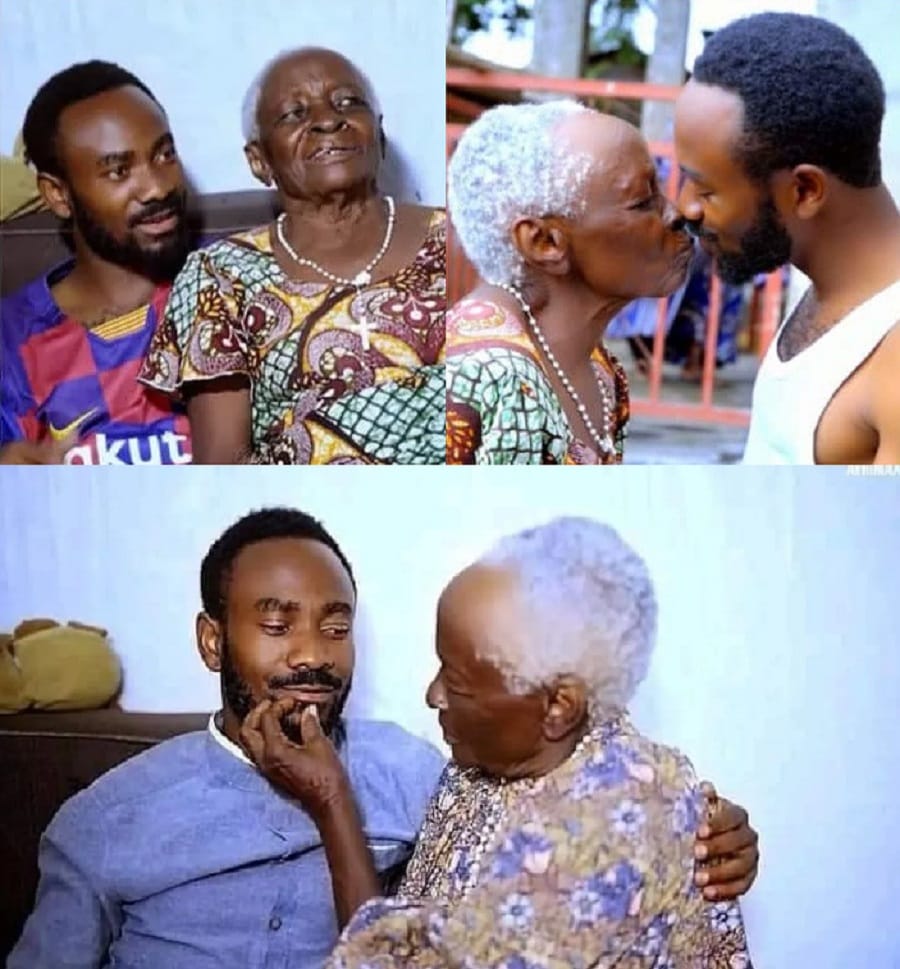 Another African love story is set to shock the world. A 25-year-old Kenyan man named Muima has garnered widespread media attention after announcing his intention to marry an 85-year-old woman, Thereza, who he describes as the love of his life.
Thereza who is 60 years older than Muima and old enough to be his grandmother stated that the feeling was mutual and already said yes to Muima's proposal.
In her words:
He loves me and I love him. I am ready to put on the wedding dress and ring.
According to Thereza who has eight grownup children and up to 20 grandchildren, her family initially disapproved of the union when she introduced Muima to them. She also stated that some of her children called it an "embarrassment" and reacted with disgust to their "unconventional relationship".
However, after much persuasion, the family eventually accepted Muima, albeit reluctantly, and agreed to allow them to marry, only asking Muima to pay 12 cows in dowry for the old grandmother.
Muima happily accepts this offer and also disclosed plans of having a full-fledged white wedding in the future with Thereza. His only worry is that she doesn't die before him.
He told Afrimax English:
This is my choice. This is my happiness, as anyone else has theirs. Before pleasing others, first, please yourself and decide not based on anyone else's opinions.
How Muima and Thereza met
Muima told reporters that he met Thereza while he was looking for an apartment where he could stay to further his studies. They found a vacant space in Thereza's house which he and his colleagues paid for and moved in. He recalled Thereza being very nice to him and even jokingly referring to him as her husband before they started their romance.
According to Muima, he started falling in love with Thereza the night she brought food for him. He said his colleagues were away and he was so hungry that night. After serving him the food, Thereza asked for a kiss which he immediately agreed. And their love story started from there.
Muima said:
The way she behaved and treated (me) pushed me to love her and though she is an old woman and in reality, she could be my grandmother but I love her. I'll never choose any girl over this one. I pray she won't die before me.