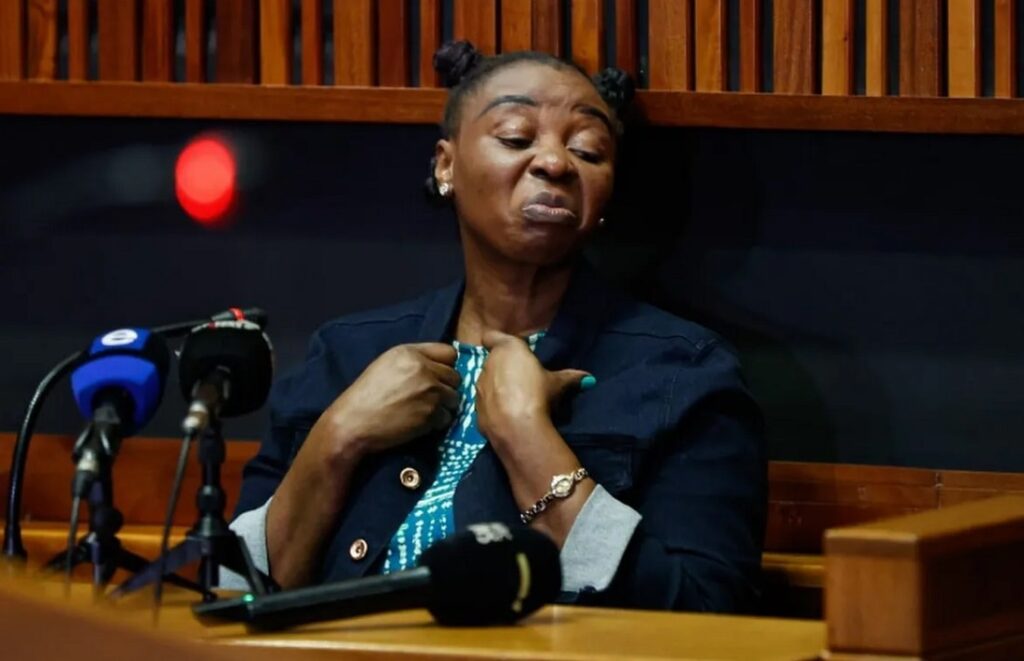 Convicted South African serial killer Nomia Rosemary Ndlovu is back in court and facing fresh charges of plotting to kill two police officers.
Rosemary Ndlovu, a former police officer, was sentenced to life in prison in November 2021 after she was found guilty of killing at least six persons plus additional charges of fraud and attempting to kill her mother, her sister and her sister's five children over insurance and funeral policy payouts.
Rosemary Ndlovu appeared in court again on Wednesday, April 20, 2022, this time with a co-accused named Nomsa Mudau, who is also a former cop and is currently heavily pregnant. The two are facing two counts of attempted murder and conspiracy to murder, reports say.
According to the story, the two were involved in an alleged murder scheme back in 2018 to kill two police officers named Colonel Nthipe Boloka and Seargeant Benneth Mabunda. Recall Mabunda was the investigating officer in Ndlovu's murder case that eventually led to her conviction in 2021.
The two are also facing an additional charge of conspiracy to murder for allegedly plotting to kill Justice Mudau who was Nomsa Mudau's ex-husband over insurance payouts.
Ndlovu who appeared with her signature "carefree" attitude told the court that she did not know why she was in court and was only told on Tuesday that she would be making an appearance. The matter was postponed to 25 May 2022 for further hearing.