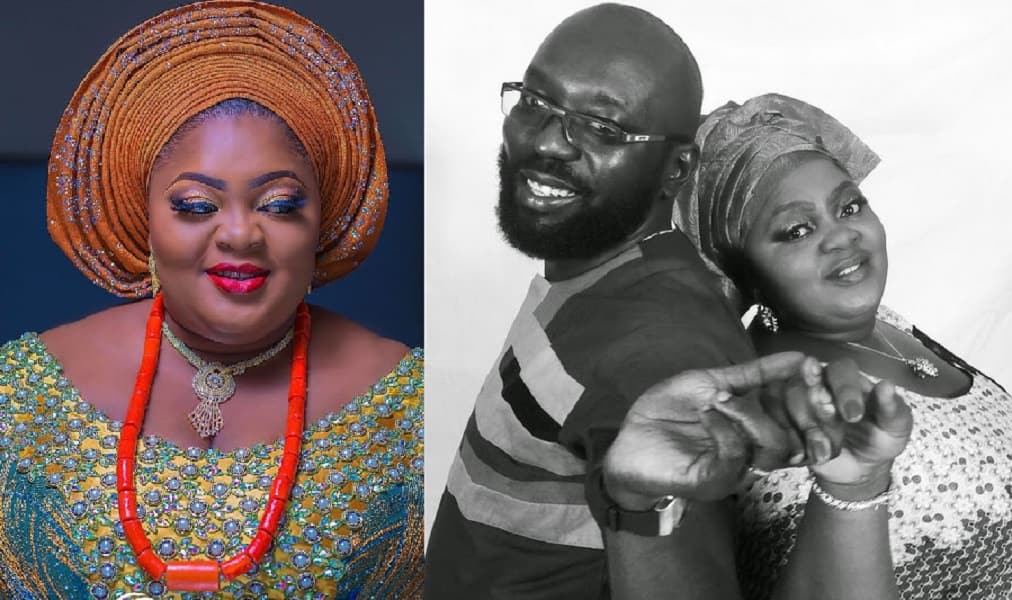 Who is Eniola Badmus?
Eniola Badmus is a Nigerian actress, scriptwriter and social media influencer. She is popularly known for her role as "Gbogbo Big Girls" in Funke Akindele's "Jenifa." She also played "Busty" in "Omo Ghetto: The Saga."
Eniola Badmus was born on September 7, 1983, in Ijebu Ode, Ogun State, Nigeria. Her father's name is Pa Olalekan Badmus Ogunsina. Details of her mother's identity are currently unavailable. Eniola Badmus is 38 years old as of April 2022. However, in 2021, some reports claimed that the actress is 44 years old. She refuted these rumours by stating that she is 38 and not 44 years old as the reports say. Eniola Badmus has an estimated net worth of $1.5 million as of April 2022.
About Eniola Badmus' siblings
Eniola Badmus is the first of the two children born to Pa. Olalekan Badmus Ogunsina. She has a younger sister named Oluwatomisin Badmus (also known simply as Tomi Badmus). The actress has celebrated her sister's birthday on her social media pages.
About Eniola Badmus' marriage and wedding
As of the time of publishing this article, actress Eniola Badmus is reportedly married to a man called Seyi and their union is blessed with one or more children. Despite being a popular actress, details of Eniola Badmus's marriage and husband have remained shrouded in mystery. While most reports have confirmed that the actress is married, she has never posted or shared any information regarding her marriage and children. In fact, there is palpable doubt that the reports of her being married might not be entirely true.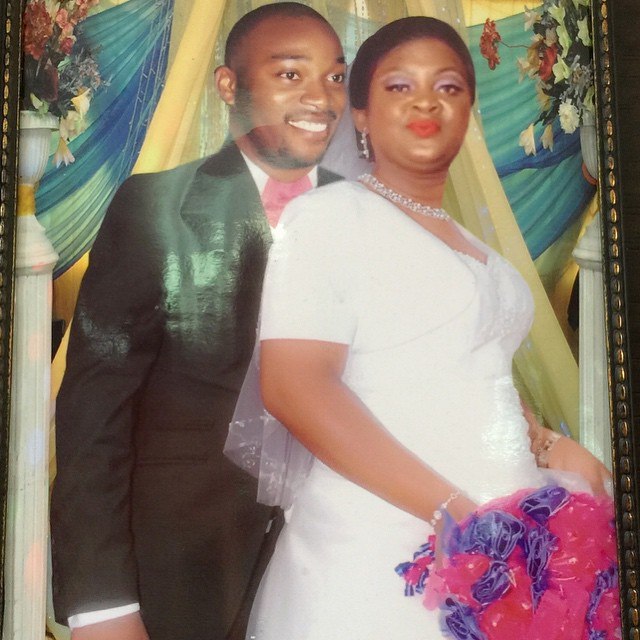 About Eniola Badmus' marriage to Seyi
Detailed information about Eniola Badmus' marriage to Seyi is unavailable at this time as the actress is famously quiet about her marital life. Eniola Badmus is so secretive about her marriage and romantic affairs that even her past lovers are not known.
The actress confirmed this situation in a 2016 interview, saying:
"Even if I will settle down, it is not for the public to know because I am a very private person when it comes to my life. Even though I have people that I have dated in the past, and I have someone I am dating right now, but I do not want the public to be a part of my private life."
When Eniola Badmus shared the photo below in 2015, there were speculations that the people in the photo are her husband and daughter, but the actress denied the claims, maintaining that the photos were from the set of a movie titled "My Father's Pledge".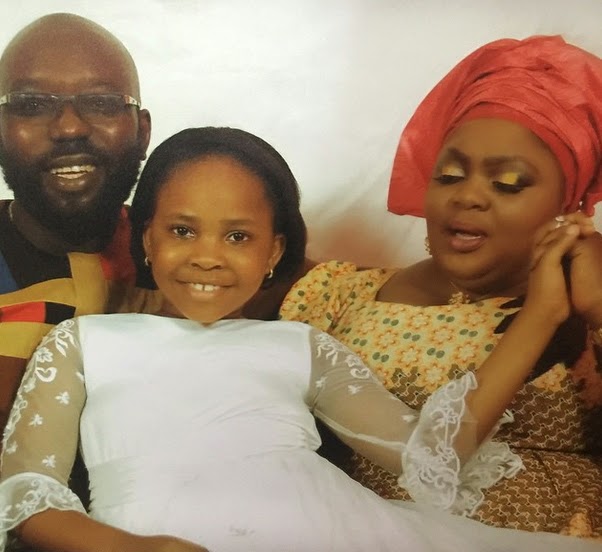 About Eniola Badmus' children
As of April 2022, Eniola Badmus is rumoured to have one or more children with her husband, Seyi. However, the actress has never credited these rumours nor addressed any of the reports and speculations regarding her marriage. The names and other details of the actress's children remain unknown.
Eniola Badmus' weight loss
Actress Eniola Badmus, formerly known for her generous body size, created a buzz on social media when she debuted a new trim look in celebration of her twentieth year on stage in 2021. It was later learnt that her weight loss journey began when she signed an endorsement deal with a waist-trainer company called "Deshapeables."
Speaking about her dramatic weight loss, Eniola Badmus said:
In terms of my look, a lot has changed due to a decision I made. With the pressure and stigma that I have gone through, I want to change that. So I want to surprise everyone and help myself.
The actress also said the major inspiration for her decision to lose weight came from the stigma she received from other people.
What I can say is it got to a point I could not control what I ate anymore. I eat anything, so far it is edible. So from there, I knew something fishy was going on. So far I have lost thirty-three kilograms.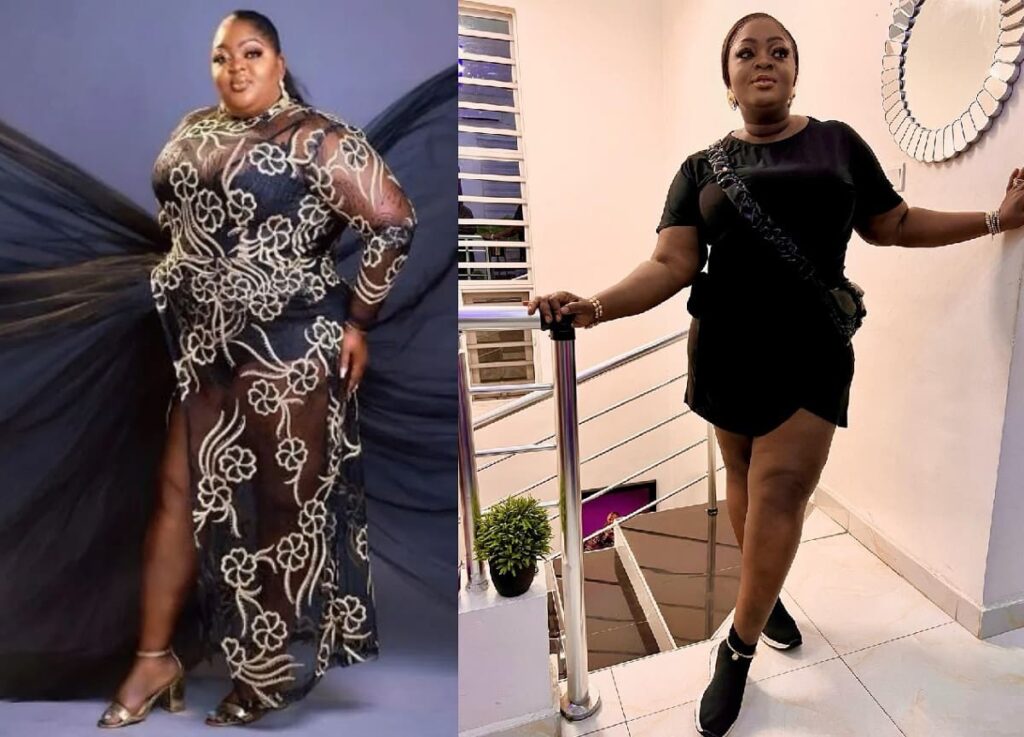 Eniola Badmus plastic surgery claims
After the unveiling of her new trim figure, it was speculated in the media that Eniola Badmus had undergone gastric bypass surgery to lose weight. While a lot of sources have reported this, the actress has not confirmed or addressed any of the reports.
Eniola Badmus' giveaway scandal
Eniola Badmus was heavily criticized on social media in April 2020 after it was revealed that she had demanded a N150K fee from a man wanting to sponsor a N500K cash giveaway through her page. According to reports, the giveaway had been intended to help poor Nigerians suffering due to the coronavirus lockdown order.
The giveaway sponsor, a US-based man named Pius Omoyele, had called Eniola Badmus out on social media over the demand which led to the actress being "dragged" by angry netizens.
The actress later took to her Instagram page to state that Omoyele was not being completely truthful. She insisted that she only asked for a fee to pay for the bank charges she would incur while dispensing the cash gifts.
She wrote:
"This incident has nothing to do with taking advantage of people or discouraging the need to give out especially using my platform. This particular person indicated interest to do a five hundred thousand naira giveaway and I felt that there would be extra cost for bank charges and stamp duty, which I was not going to bear the transfer charges for so I asked him to bear it. Meanwhile, I posted the giveaway on my page and he has been enjoying the game because he insisted that I put his handle. But in scenarios where people engage you as an influencer to drive giveaways from a business point of view, then business conversations need to happen."