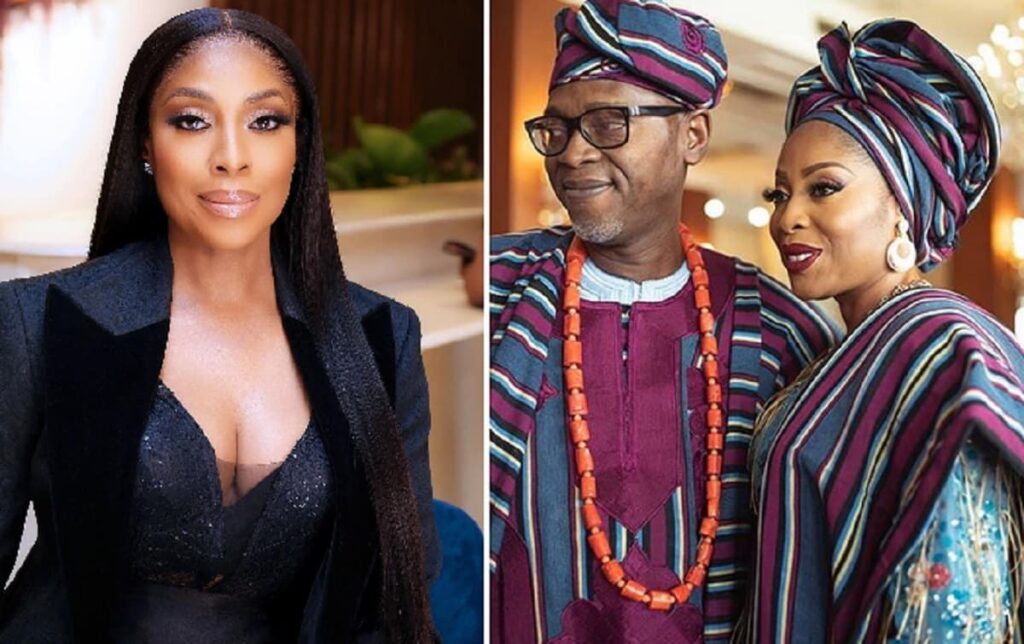 Who is Mo Abudu?
Mo Abudu is a Nigerian media personality, movie producer, philanthropist and former human resources manager. She is well-known as the founder and CEO of Ebonylife TV, a global entertainment and lifestyle network. She has also been listed by Forbes as one of "Africa's Most Successful Women".
Mo Abudu's early life and childhood
Mo Abudu's full name is Mosunmola Abudu. She was born on September 11, 1984, in Hammersmith, West London. She is 57 years old as of May 2022. Mo Abudu was raised by her parents as the first child of three children. Her father, Mr Lawrence Akintunde was an engineer who passed away in 1975. While her mother, Mrs Akintunde was a caterer.
Mo Abudu originally hails from Ondo town in Ondo State. She moved to Nigeria when she was 7 years old to live with her grandparents, but returned to England at the age of 11. She is currently based in Lagos, Nigeria.
Mo Abudu's marriage and wedding
Mo Abudu was previously married to her ex-husband Tokunbo Abudu. Information surrounding their marriage is not well known. However, the marriage was short-lived and produced two children.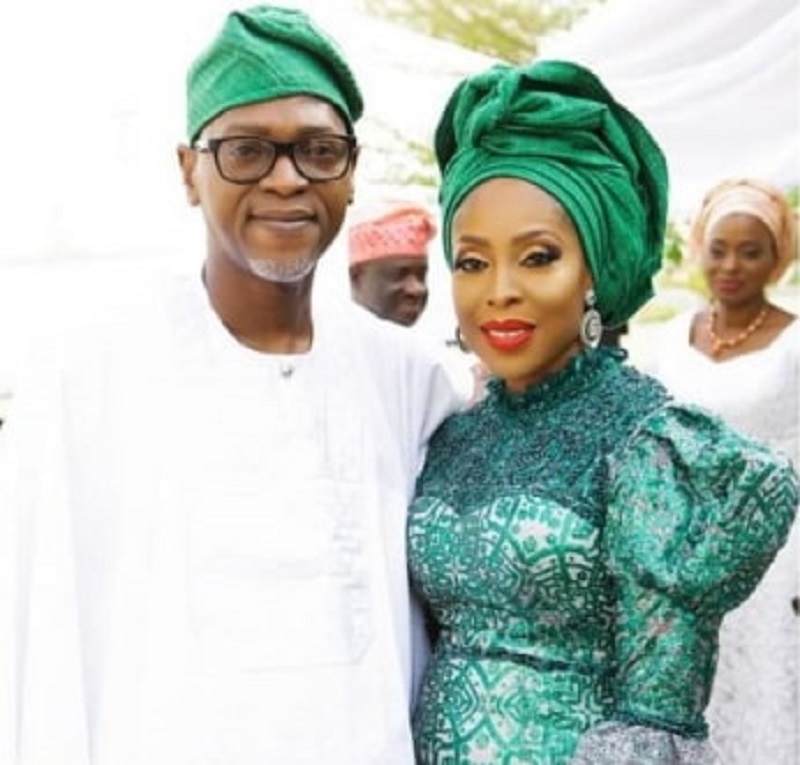 About Mo Abudu's ex-husband – Tokunbo Abudu
Tokunbo Abudu is the ex-husband of Mo Abudu. Despite being previously married to a media mogul, not much information is known about his personal life. According to reports sighted by DNB Stories Africa, Tokunbo Abudu is a wealthy businessman who was born into royalty. He is the son of Chief Olatunde Abudu, a Nigerian businessman and the Mayegun of Egbaland. He is also the uncle to popular Nigerian podcaster and influencer, Feyikemi Abudu popularly known as FK Abudu.
About Mo Abudu's marriage to ex-husband- Tokunbo Abudu
Despite being a media mogul, Mo Abudu has always kept her family life away from the public. It is widely known that she got married to Tokunbo Abudu but details of their marriage and how they met and got married have remained scarce.
Mo Abudu has kept every detail of her divorce private until recently when she finally opened up on why her marriage failed. She revealed that things didn't work out between her and her ex-husband because other things make up a relationship other than being just friends.
Despite being divorced, she and her former husband have maintained their closeness for the sake of their children. Unlike many divorces that tear most families to the ground, Mo Abudu's divorce from her ex-husband didn't destroy their family, instead, they remained friends and are very much involved in their children's lives. Even after their divorce, Mo Abudu has continued to praise her husband for being a good friend and a good father to their kids. She also retained her husband's name "Abudu".
Did Mo Abudu remarry?
Ever since her marriage came to an end many years ago, Mo Abudu is still yet to remarry. The 57-year-old CEO has not revealed whether she is single or in a relationship with anyone. However, she once disclosed that she wouldn't mind walking down the aisle again.
Mo Abudu's children
Mo Abudu is the proud mother of two children named Temidayo and Adekoyejo Abudu. Mo Abudu's children are grown-ups living beautiful lives.
About Mo Abudu's children
1. Temidayo Abudu
Temidayo Abudu is often referred to as Ted Abudu. She is the first child of Mo Abudu. She was born on September 12, 1990, and is currently 31 years old as of May 2022. Ted Abudu holds a degree in Management and Marketing from the Royal Holloway, University of London.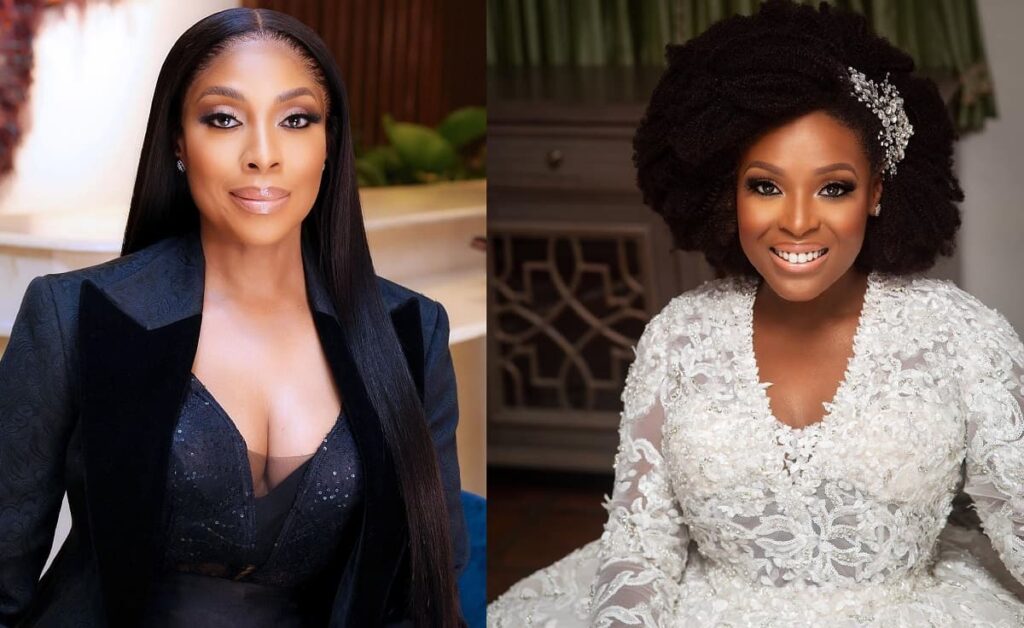 Temidayo "Ted" Abudu is in the same line of work as her mother. The 31-year-old is a film producer, casting director, and writer for Ebony Life TV. Ted Abudu has produced movies like On The Real (2016), Royal Hibiscus Hotel (2017), Castle & Castle (2018), Chief Daddy (2018), and Oloture (2020). She was also the writer and casting director for Chief Daddy and Oloture.
According to reports sighted by DNB Stories Africa, Ted Abudu is currently married to her husband Adebola Makanjuola. The couple tied the knot in July 2019 and their union is blessed with a son named TJ Makanjuola who was born in February 2020.
2. Adekoyejo Abudu
Adekoyejo Abudu is Mo Abudu's second child. He was born on March 7, 1996, and is currently 26 years old as of May 2022. He earned a degree in Political Science from Duke University, Durham, North Carolina in 2018. Unlike his mother and sister, Adekoyejo is not popular in the media.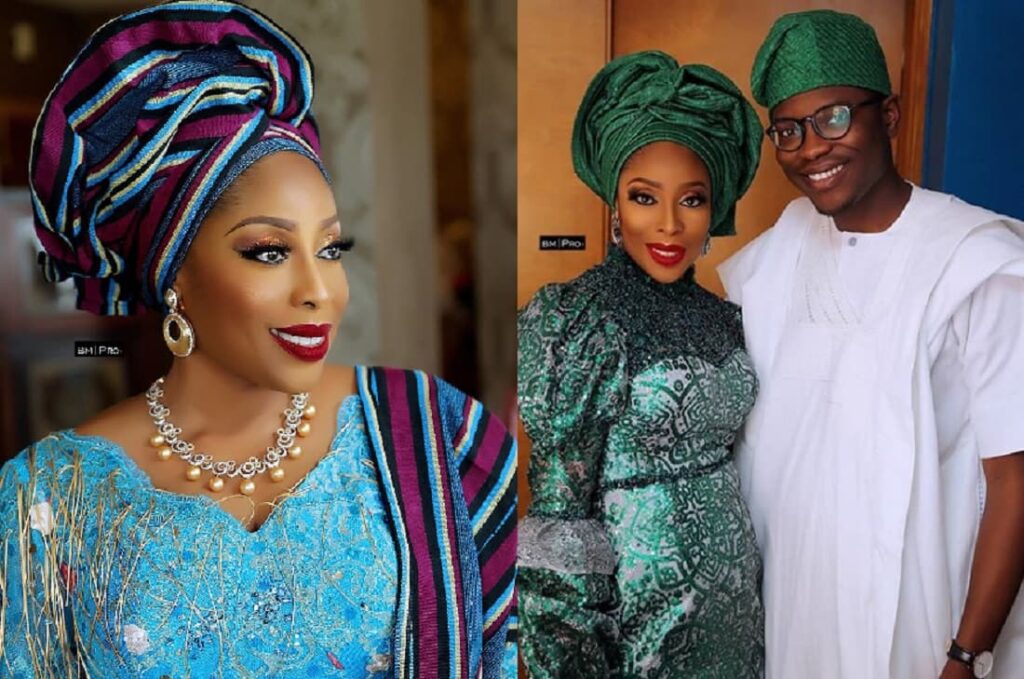 Mo Abudu's grandchildren
As of May 2022, Mo Abudu has two grandchildren from her daughter and first child, Temidayo "Ted" Abudu. Mo Abudu's grandchildren are two boys named Adetunji 'TJ' Makanjuola and Ireoluwa Makanjuola.
Mo Abudu: Rumours of dating politicians
Media mogul Mo Abudu has been involved in some scandalous reports in the media about dating politicians and other powerful men in the country. Some of the powerful men Mo Abudu has been accused of dating include Bola Tinubu, Babatunde Fashola, Rotimi Amaechi and Babajide Sanwo-Olu, the current governor of Lagos State. While these rumours have been without evidence, they have continued to spread. It has also been alleged that Mo Abudu's success in the entertainment sector is connected to her affairs with top politicians.
About Mo Abudu and Rotimi Amaechi's rumoured relationship
In April 2017, reports surfaced online that Mo Abudu was dating Rotimi Amaechi, a former Rivers State governor and Nigeria's current Minister of Transportation. The rumours intensified after a large sum of money was discovered in a flat in Lagos by the Economic and Financial Crimes Commission (EFCC). It was reported that Mo Abudu was living in a flat close to where the money was discovered and that the flat was given to her by her alleged boyfriend Rotimi Amaechi.
Mo Abudu denied the allegations, stating that they were completely false. She added that she didn't receive an apartment from the minister nor was she in a relationship with him. She noted that the apartment was purchased in the open market for fair value. She also warned fans to desist from participating in the circulation of such false and malicious statements.
Mo Abudu's rumoured relationship with Governor Sanwo-Olu
Governor Babajide Sanwo-Olu of Lagos State is another big politician Mo Abudu has been accused of having an affair with. Mo Abudu addressed the reports of sleeping with politicians and other powerful men in a 2022 interview with Chude Jideonwo where she maintained that she is not moved by the allegations.