Written by Oluwademilade Adeniyi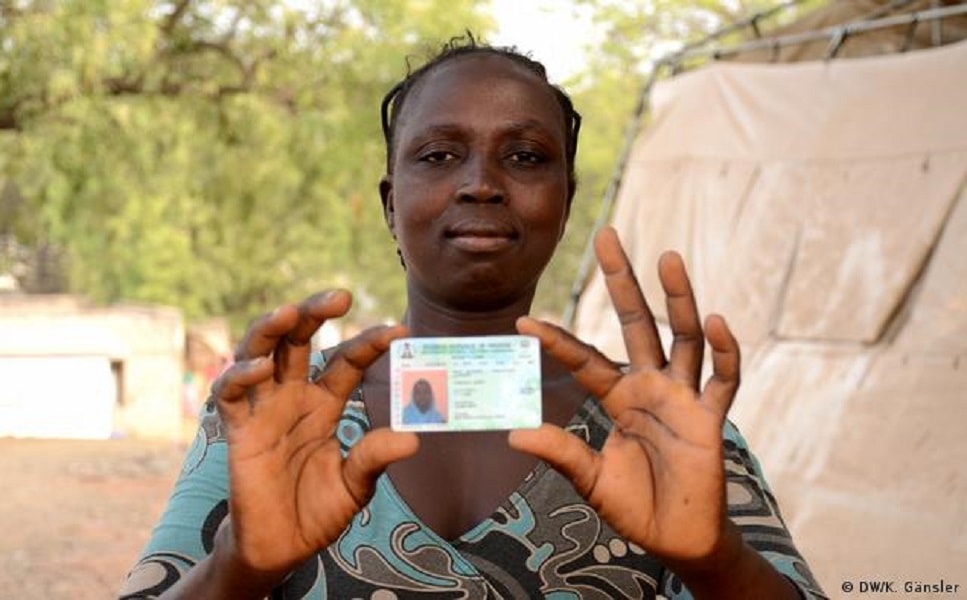 This article contains the complete guide for the Continuous Voters Registration (CVR) exercise and issuance of Permanent Voters Card (PVC) for eligible Nigerians.
If by now you haven't registered online for your PVC, you're in the wrong. To register online, go to cvr.inecnigeria.org. It's like the easiest of websites to type out! Online registration closes on Monday, May 30, 2022, and the General Registration ends on Thursday, June 30, 2022. Please don't snooze!
For those who have scheduled their appointments already:
1. Once you've registered online and scheduled an appointment, I'll like you to set constant reminders on your calendar, so you don't forget.
2. Know the location of your registration centre! The day/days before, and the day of your appointment, check the map well, with the full address of your centre to ensure you know where you're headed. I selected Ifako-Ijaiye LGA for my appointment and assumed it was the one I used to see, just at my house junction. Unknown to me, the place in question is about 10km from my house. Funny how the street name of the LGA is also a street name in my community too, so I first went there and was disappointed. I had to check the map well and the full address. Don't be like me.
3. No matter what time you chose for your appointment (e.g. 10 AM, 12 PM, 2 PM), my advice is that you get to the registration centre by 9 am or 8:30 am if possible. This is because those people don't exactly work with the time slots. They work on a first-come, first-serve mode. So leave your house as early as possible.
4. Charge your phone well, and take your power bank, just in case you have to spend a longer time than expected. I was bored because I didn't charge my phone and my battery was low after some time.
5. Download the soft copy of the confirmation of your online registration on your phone. You don't need to print. They'll ask you to show them when you're about to do your "capturing". Have it opened in a PDF reader, and probably minimized.
6. You'll be attended to when it's your time. Sit back, relax and think about better ways to advance Nigeria and to make money too.
7. Just in case you missed your appointment, you can still go to the registration centre you selected. You will be attended to.
For those that haven't scheduled their appointments.
1. First, we should flog you people but it is well. Sha make sure you vote and do so wisely.
2. You probably will see that there are no available slots again, on the site. What you can do is just go on with the registration. You can choose a registration centre in a neighbouring state 🙂. Or you can just go to a registration centre close to you, you'll do an on-site registration there (without doing the online registration). A lot of people will have to do this eventually.
3. However, after scheduling, if you know any centre that is close to you, go there (as early as 8/9 am-ish). Explain to them that you chose a different registration centre as there are no available slots for the ones close to you.
4. Take necessary means of identification too (e.g. a copy of your NIN, international passport, driver's license, etc).
5. You should be able to complete your registration there and proceed with your capturing.
General information about processing your PVC
When you're being attended to, they'll take your photograph when you're straight-faced 😐 and when you're smiling 😃.
After, they'll take your Fingerprint Biometrics.
You'll be given a slip to keep. That is what you'll use to collect your Permanent Voters Card (PVC) when it is ready.
I strongly advise that you take a clear picture of the slip or make a photocopy if you can. Keep it in a file or under the clothes in your wardrobe. 😉
Last part, show an active interest in Nigerian politics and exercise your fundamental right by voting for your preferred candidate.
#ForABetterNigeria #NationBuilding #BuildYouInitiative #Nigeria2023
****
Oluwademilade Adeniyi is a 500-level undergraduate at the University of Lagos studying Mechanical Engineering. He is passionate about nation-building and development, social impact and tech skills.