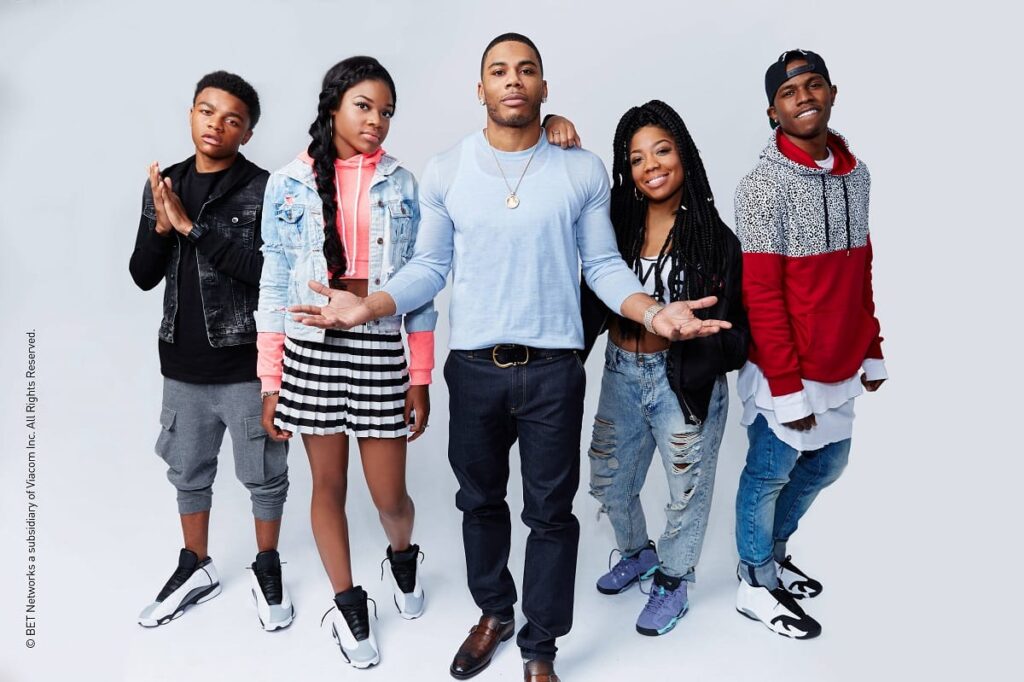 Who is Nelly?
Nelly is an American rapper, songwriter, singer, actor and entrepreneur. He is popularly known for hit songs like "Hot In Here" and "Dilemma", which featured Kelly Rowland. Nelly is referred to as one of the biggest stars in the new millennium.
Nelly's real name is Cornell Iral Haynes Jr. He was born on November 2, 1974, in Austin, Texas, the United States to his parents: Cornell Haynes Sr. (father) and Rhonda Mack (mother). As of May 2022, Nelly is 47 years old.
About Nelly's parents
Nelly's father, Cornell Haynes Sr. served in the Air Force for most of Nelly's childhood. When Nelly was seven, his parents got divorced. According to information gathered by DNB Stories Africa, Nelly's father was a disciplinarian who hit Nelly every time he "misbehaved."
In an interview, Nelly revealed that he always had to obey his father because he was scared of what might happen otherwise. He said:
"My father led by fear. I did what my father said cause I was scared of getting my ass beat. His voice rang so vividly in my head, that it was just ….. a fear."
Later on, Nelly reached out to his father and made efforts to mend their relationship for the sake of his children. However, in 2018, the relationship came to an end when Nelly posted a series of tweets stating that he will no longer be having anything to do with his father.
He tweeted:
"The word 'father' is a strong word. Something I never knew anything about as a child because mine never did what he had to do, only what he wanted. HOPE IT WAS WORTH IT, POPS. I'M DONE WITH YA. NO MORE MONEY FROM ME, LET THEM PAY YA BILLS."
The cause of the sudden outburst is unclear. Not much is known of Nelly's mother, Rhonda Mack. However, the rapper said this about his mother:
"She always had a job, always came to my games. Saw her son graduate, saw me score my first touchdown."
About Nelly's siblings
While Nelly was in a music group known as St. Lunatics, he met Lavell Webb, also known as City Spud and they became good friends. However, City Spud is often mistaken for Nelly's brother, an error the two did not bother to correct.
Nelly had a sister, Jacqueline "Jackie" Donahue, who died on March 24, 2005, after a long battle with leukaemia. Jackie Donahue was diagnosed with leukaemia in March 2001 and was in remission for nearly two years before suffering a relapse that led to her death.
About Nelly's marriage and wedding
As of May 2022, Nelly has never been married and does not have a wife. However, he has been in long-term relationships with both Ashanti and Shantel Jackson. Nelly has two children with his ex-girlfriend, Channetta Valentine.
On the subject of marriage, Nelly said:
"The thing about marriage to me is I take it very, very seriously. It's something I'm only doing one time… I want to leave this place knowing I was in love and somebody loved me. If it happens, when it happens, that's it. Death do you part is serious around here!"
List of women Nelly has dated
Kat Stacks
Channetta Valentine
Karrine Steffans
Eve
Claudia Jordan
Ashanti
Nicole Narain
Lashontae Heckard
Melyssa Ford
Shantel Jackson
Nelly's relationship with Kat Stacks
Andrea Herrera, popularly known as Kat Stacks is a popular hip hop groupie (a young woman who follows a band or celebrity around). Kat Stacks is known for posting videos online claiming he has had sexual relations with famous music artists like Bow Wow, Lil Wayne and Nelly. In some circles, Kat Stacks is considered a rapper. Nelly has debunked the rumours of him being intimate with Kat Stacks, saying that he doesn't know her.
He said:
"She knows she's lying. I know one mother fucker that didn't touch her. I know one for sure."
About Nelly's relationship with Channetta Valentine
Nelly and Channetta Valentine dated from September 1970 to June 1999. Not much is known of Channetta Valentine other than the fact that she is Nelly's baby mama and the mother of his two children. Not much is known about their relationship either.
About Nelly's relationship with Karrine Steffans
Karrine Steffans is an American actress, author and video vixen. The duration of Nelly's relationship with Karrine Steffans is unknown but they started dating in January 2000.
About Nelly's relationship with Eve
Nelly and rapper Eve started their relationship in February 2002. According to reports, the relationship ended a year later in April 2003. Prior to making things official in 2002, Eve and Nelly had an on and off relationship from December 2000 to February 2002.
About Nelly's relationship with Claudia Jordan
Claudia Angela Jordan is an American talk show host, model, actress, radio personality and businesswoman. She was reportedly I'm a relationship with Nelly in 2002. The exact time that the two started dating is unclear but it is speculated to be sometime after Nelly and Eve ended their relationship.
About Nelly's relationship with Ashanti
Ashanti Shequoiya Douglas is an American actress, singer and songwriter. Nelly and Ashanti began their relationship in 2004 and broke up ten years later in 2014. It is said that the couple had an on and off relationship for years but did not come out to say anything. The first confirmation of their relationship came in 2008 when Nelly said that he and Ashanti were serious. In 2010, Nelly said that he was considering getting married to Ashanti.
Sadly, the wedding never happened as they announced their breakup in April 2014. Concerning their breakup, Ashanti said:
"I've been betrayed. You just have to grow, you have to grow up. You have to accept responsibility for the things that you do. I'm not a big fan of people being cowards."
The duo reunited at the iconic Verzuz battle between Fat Joe and Ja Rule in 2021. At a point, they hugged each other. About their surprise meeting at the Verzuz, Ashanti took to Instagram Live to reveal that she had not spoken to Nelly since their breakup years ago.
She said:
"I had no idea he was going to be there . I haven't seen him or spoken to him since we broke up. So I didn't know what to expect. It was positive."
About Nelly's relationship with Nicole Narain
Nicole Narain is an American actress and model. She is of Guyanese descent. Nelly and Narain dated in 2004. They began their relationship in July 2004 but the relationship fizzled out and ended in November 2004.
About Nelly's relationship with Lashontae Heckard
Nelly and American model, Lashontae Heckard had an on and off relationship from March 2012 to January 2014. They first dated from April 2005 to January 2006 and then they got back together and dated from March 2012 to January 2014.
About Nelly's relationship with Melyssa Ford
Melyssa Savannah Ford is a Canadian media personality. Nelly and Melyssa Ford were rumoured to have dated but the model debunked the rumours by stating that her relationship with Nelly is purely professional.
About Nelly's relationship with Shantel Jackson
Nelly and Shantel Jackson's relationship started after Nelly and Ashanti's relationship ended. Shantel Jackson was formerly involved in a relationship with Floyd Mayweather. The relationship ended in 2021, after seven years. Nelly and Shantel Jackson met through a mutual friend. Shantel Jackson announced their breakup when replying to a fan who asked about the status of her relationship with Nelly. She said that she and Nelly were just friends.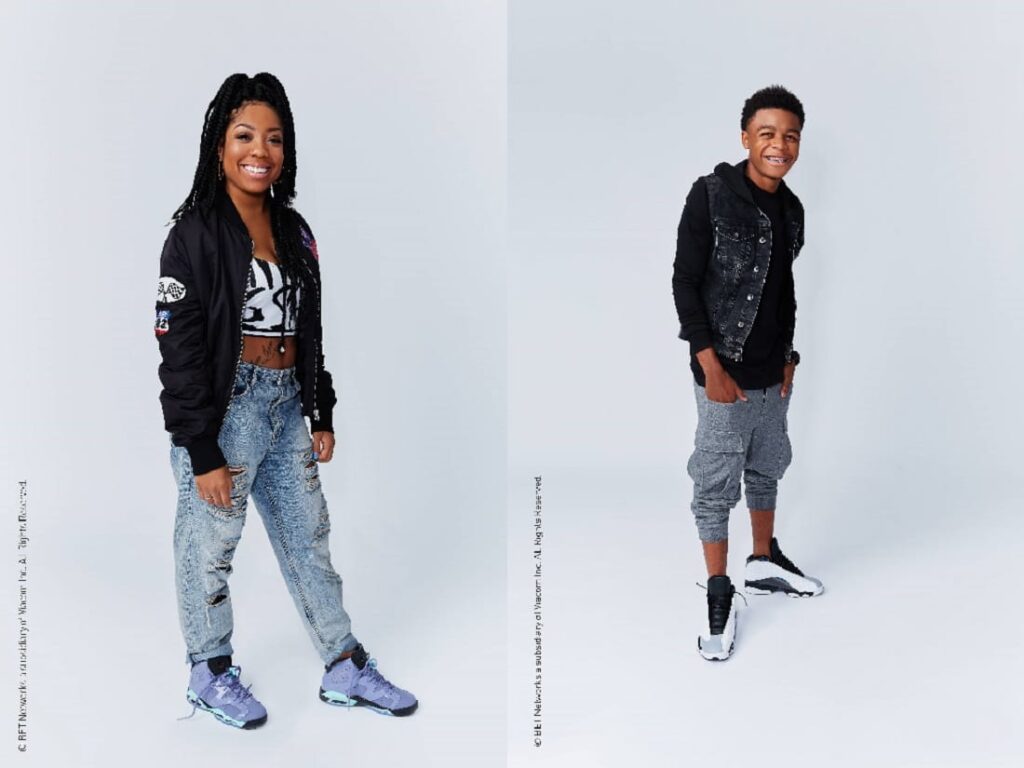 About Nelly's children
As of May 2022, Nelly has two biological children (a boy and a girl) with his ex-girlfriend, Channetta Valentine. Nelly's first daughter Chanelle Haynes AKA Nana is 28 years in 2022 while his second child and son Cornell Haynes III is currently 23 years old.
Chanelle Haynes: Chanelle Haynes was born on February 27, 1994, to Nelly and his ex-girlfriend Channetta Valentine. As of May 2022, Chanelle Haynes is 28 years old. She has a brother, Cornell Haynes III. Chanelle Haynes is following in her father's footsteps as she aspires to become a rapper. She was featured on Nelly's reality show, Nellyville.
Cornell Haynes III: Cornell Haynes III was born on March 2, 1999, to Nelly and Channetta Valentine. As of May 2022, Cornell Haynes III is 23 years old. He has a sister, Chanelle Haynes. Cornell Haynes III was born in St. Louis, Missouri, the United States.
In addition to his biological children, Nelly is also raising his sister's two kids (Sydney, also known as Stink, and Lil' Shawn, also known as Tab) after their mother passed away in 2005 from Leukaemia.
About Nelly's rape allegations
In October 2017, Nelly was arrested after he was accused of sexual assault. A 21-year old woman called Monique Greene had accused Nelly of raping her on his tour bus in a town near Seattle. Monique Greene later chose to withdraw from the investigation and released a statement saying that she is aware that the system is going to fail her.
Nelly was arrested and charged with second-degree rape. The rapper tweeted:
"Let me say I am beyond shocked that I have been targeted with this false allegation. I am completely innocent. I am confident that once the facts are looked at, it will be very clear that I am the victim of a very false allegation."
In 2018, two more women accused Nelly of sexual assault. One of the women claimed that Nelly had put his hand up her dress without her consent.