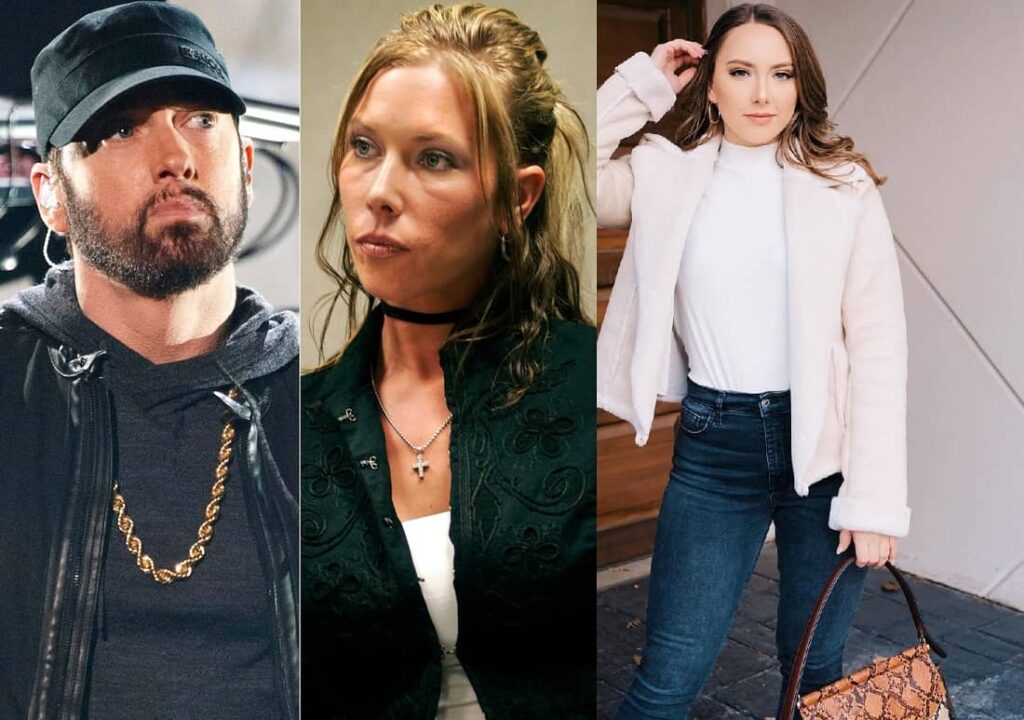 Who is Eminem?
Eminem is a popular American rapper and songwriter. He is one of the best-selling artists in the world, with over 200 million albums sold globally. In fact, Eminem is dubbed the all-time king of rap in some reports.
Eminem aka Slim Shady started rapping at the age of 14, though his debut album "Infinite" was released in 1996, when he was 24 years old. Three years later (1999), Eminem became famous after releasing his second album "The Slim Shady LP" under Dr Dre's Aftermath Entertainment record label.
Most people know the rapper as Eminem or Slim Shady but his real name is Marshall Bruce Mathers III. Eminem was born on October 17, 1972, in St Joseph, Missouri, United States. He is 49 years old as of June 2022. Although he has half-siblings, he is the only child of his mother, Deborah Nelson and father Marshall Bruce Mathers Jr.
Eminem's childhood days were rough. Aside from growing up in a poor home, Eminem had to face abuse at an early age. For instance, at the age of 9, his schoolmate named D'Angelo Bailey allegedly beat him up which made him stay in a coma for over one week. However, the rapper never let his childhood struggles affect him. Instead, he saw them as a motivation to push harder. Eminem is known for expressing his struggles through his music.
Eminem's Siblings
Eminem has three half-siblings named Michael Mathers, Sarah Mathers and Nathan Kane Samara. Michael Mathers and his sister Sarah Mathers and Eminem share the same biological father, Bruce Mathers, but different mothers. Michael Mathers and Eminem do not have a close relationship. Sarah Mathers, on the other hand, stated that she only knew Eminem was her brother in 2005. 
When Eminem's biological father left the family, Eminem's mother got married to another man named Fred Samara. Together, they had a son named Nathan Kane Samara (Nathan Kane Samara-Mathers in full) in 1986. Nathan is Eminem's half-brother. They share the same mother but a different father. Unlike Eminem's other siblings, Nathan Kane has a good relationship with Eminem. Moreso, the rapper claimed to have practically brought up his younger brother, Nathan Kane Samara, while accusing their mother of neglect and abuse in his 2002 hit song, "Cleanin' Out My Closet". 
Eminem's Marriage and Wedding
As of June 2022, Eminem is unmarried and does not have a wife. However, the rapper has been married and divorced twice. He was previously married to his first wife, Kimberly Anne Scott in 1999 but they divorced in 2001. Five years later, he remarried Kimberly and they renewed their vows. They had a beautiful marriage ceremony on January 14, 2006. Sadly, the marriage ended the same year, after just three months.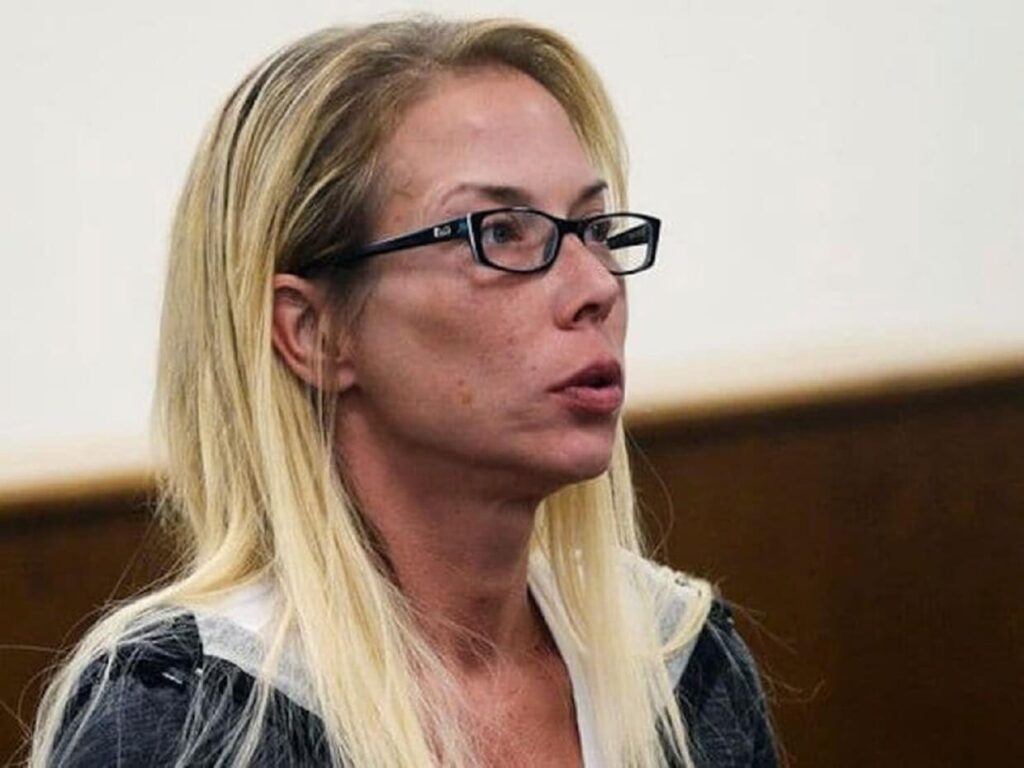 List of Eminem's wife and girlfriends
Although Eminem only got married to Kimberly Anne, he has an interesting dating history involving several other women. Here's the full list of all the women Eminem has allegedly dated or had a fling with. This list also includes his ex-wife.
Kimberly Anne Scott married Eminem twice – first in 1999 and next in 2006.
Kesia Alvarez and Eminem were in a relationship from 1999 to 2000.
Kendra Jade and Eminem had a fling in 2000, reports say.
Joy McAvoy also had a fling with Eminem in the 2000s.
Beyoncé and Eminem allegedly dated in 2001. However, Beyoncé refuted the claims.
Brittany Murphy and Eminem briefly dated in 2002 after they shared chemistry in the movie, "8 Mile".
Kim Basinger, another character in the film, "8 Mile" allegedly dated Eminem.
Skylar Grey reportedly had a fling with Eminem
Britney Spears and Eminem allegedly dated in 2002.
Kaya Jones dated Eminem, reports say.
Eminem claimed he dated Mariah Carey. However, Mariah denied dating the rapper.
Karrine Steffan admitted that she had a fling with Eminem in 2003.
Tara Reid and Eminem reportedly dated in 2004. The rapper later admitted that they were in a relationship.
Tracy McNew and Eminem dated in 2008, reports say.
Rihanna and Eminem released the song, "Love The Way You Lie" in 2010. Following the release of the hit song, there were rumours that they were dating. However, they denied it.
About Eminem's ex-wife – Kimberley Anne Scott
Eminem's ex-wife Kimberly Anne Scott is an American author and an illustrator. She is also an entrepreneur. The rap star's ex-wife was born on January 9, 1975, in Warren, Michigan. She is 47 years old as of June 2022. Their relationship began in their early teenage days, precisely in 1987. Their romantic life spanned through the 90s, leading to the birth of their daughter, Hailie Jade Scott Mathers, in 1995. That's exactly four years before they got married in 1999.
In 2000, Eminem accused Kimberly Anne of kissing a man known as John Guerra. The rapper hit John with an unloaded gun and was later charged with assault. Following these allegations, her first marriage with Eminem ended in 2001. According to reports, Eminem's 2000 song "Kim" where he talked about killing his ex-wife was the reason they separated initially. However, Eminem and Kim Scott later remarried in 2006 only to divorce again the same year.
Kimberly Anne Scott is the mother of Eminem's 26-year-old daughter, Hailie Jade Scott Mathers. However, she has other children from her other relationships. Kim's other children include Alaina Marie Mathers, Whitney Scott Mathers, and Parker Scott. Kim had a twin sister called Dawn. Unfortunately, her twin sister died of a heroin overdose in 2016. That was a very tragic experience for Kim. This, coupled with the toxic relationship she had with Eminem left her traumatized.
Currently, Kimberly Scott maintains a low profile. According to information sighted by DNB Stories Africa, she now lives in a mansion in the suburbs of Macomb, Michigan.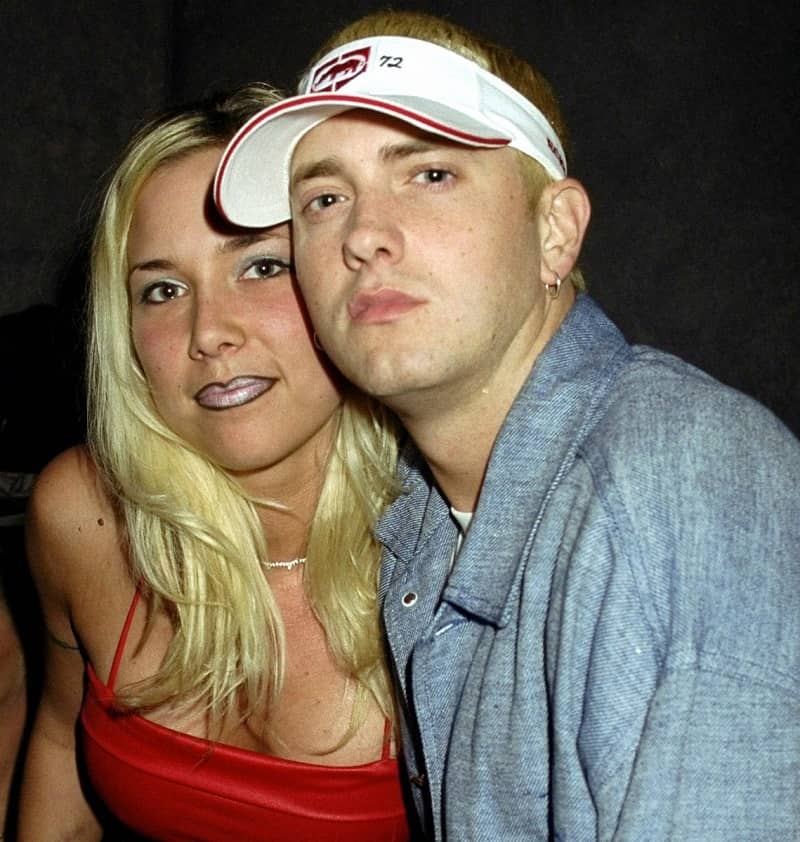 Eminem's children
As of June 2022, Eminem has three children: two adopted children and one biological child. The rap star had his biological daughter Hailie Jade with his ex-wife Kimberly Anne Scott. His second child Alaina was adopted from Kim's twin sister Dawn Scott, while Eminem's third child Stevie is the biological daughter of Kim and her ex-lover, Eric Hartter.
About Eminem's children
List of Eminem's children:
Hailie Jade Scott Mathers
Alaina Marie Mathers
Stevie Laine Scott
Here's everything to know about Eminem's children: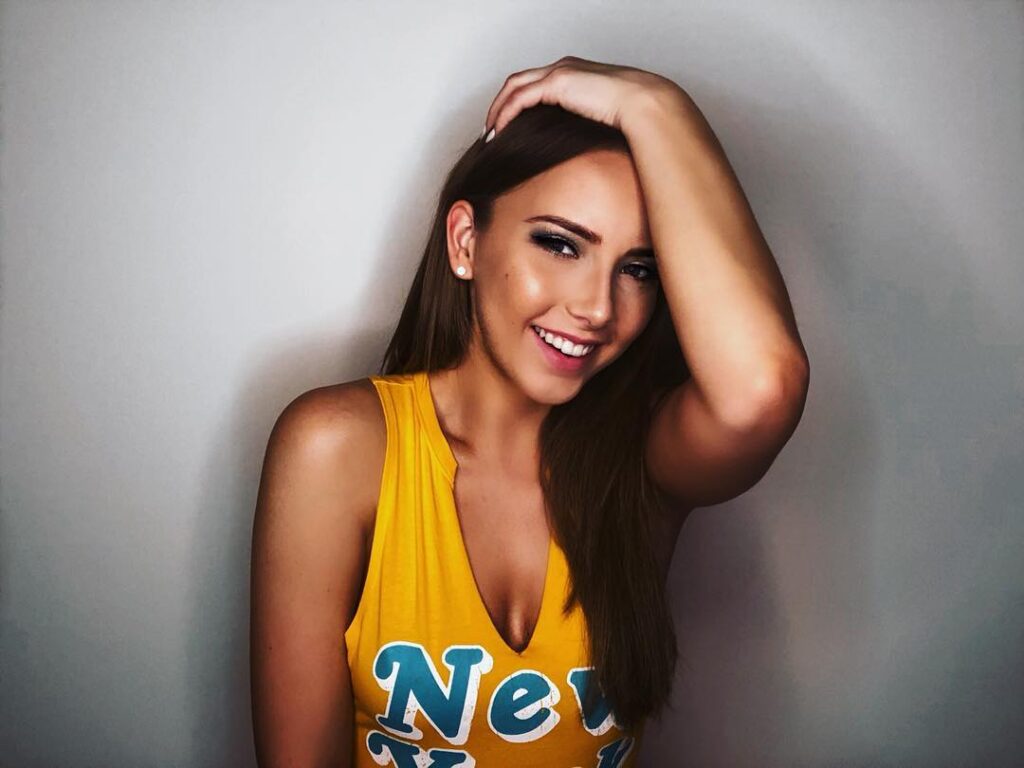 1. Hailie Jade Scott Mathers
Hailie Jade is Eminem's only biological child. Her mother is Eminem's ex-wife Kimberly Scott. Hailie bears both her mother's maiden name "Scott" and also her dad's surname. Eminem's first child was born on December 25, 1995. She is 26 years old as of June 2022. Eminem shares a great bond with his daughter Hailie. For instance, he sang about her in two of his songs, "Mockingbird" and "Hailie's Song".
Hailie Jade Scott graduated from Chippewa Valley High School in 2014. After that, she proceeded to Michigan State University, East Lansing. She graduated from the University in June 2018 with a degree in Psychology. She is currently a musical artist.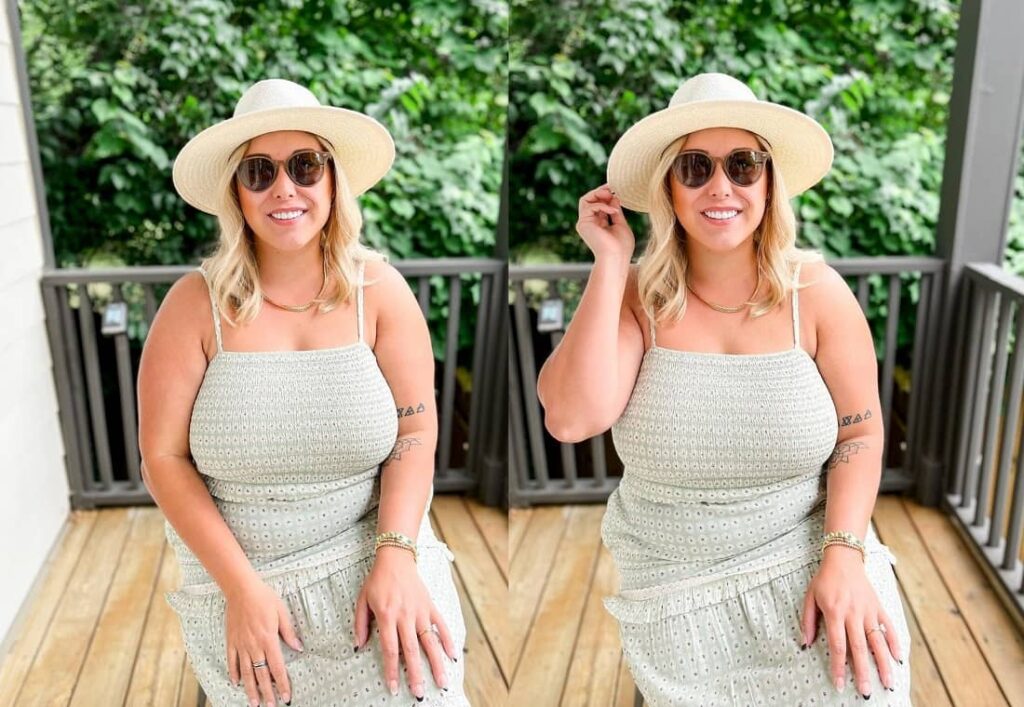 2. Alaina Marie Mathers
Alaina Marie Mathers, born Amanda Marie Scott, is Eminem's adopted child. She was born on February 22, 1993, and she is 29 years old as of June 2022. Her biological mother is Kimberly's twin sister, Dawn Scott (now late). Aliana has a biological sister called Amy Scott, and a twin brother named Patrick Scott. Just like her sister Hailie, Alaina Marie attended Chippewa Valley High School. After that, she proceeded to the University of Oakland, Michigan. Marie is currently engaged to her beau, Matt Moeller.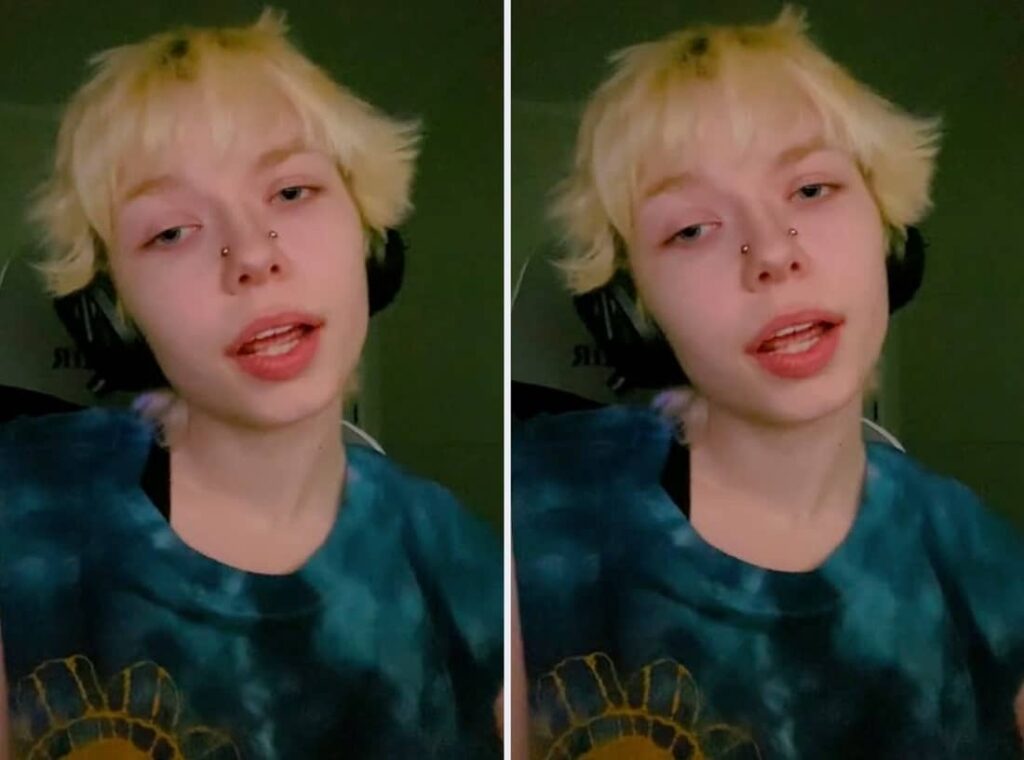 3. Stevie Laine Scott
Stevie Laine Scott, born Whitney Scott Hartter, is also Eminem's adopted daughter. Whitney Scott was born on April 16, 2002. She is 20 years old as of June 2022. She is the biological daughter of Eminem's ex-wife, Kim from her relationship with another lover (Eric Hartter). But Eminem later adopted her in 2005 to be his third daughter. Her dad Eric Hartter allegedly died from a drug overdose in 2020.
In August 2021, Whitney Scott changed her name to Stevie announcing on TikTok that they are non-binary. They also said they would be referred to by "all pronouns" going forward. Meanwhile, Stevie already came out as bisexual in 2017.