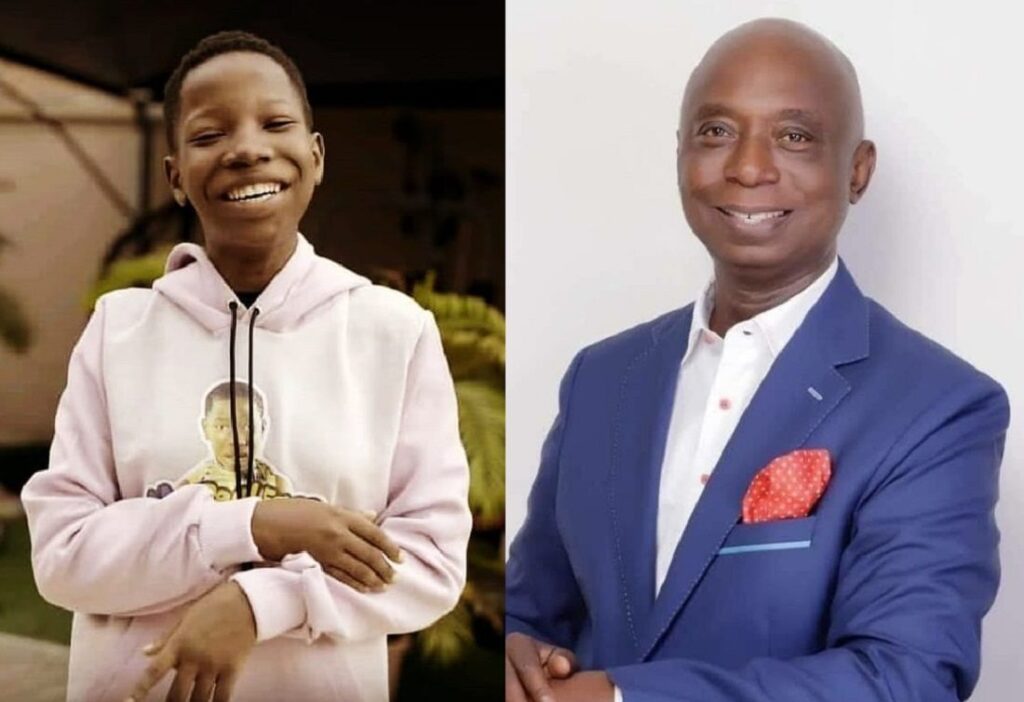 Popular Nigerian comedienne Emmanuella has reacted to spreading reports that billionaire politician and serial polygamist has approached her for marriage.
In some of the reports, it is stated that Ned Nwoko, who has married up to five wives, had received a "marriage list" from Emmanuella's parents. Other reports have also stated that Emmanuella's parents rejected Nwoko's offer to marry their daughter.
Comedienne Emmanuella has now dismissed these reports as "fake".
Responding to a social media user who brought up the topic on her page, Emmanuella confirmed the news is fake.
The 12-year-old comedienne wrote:
"Fake news, Ma. Thanks."