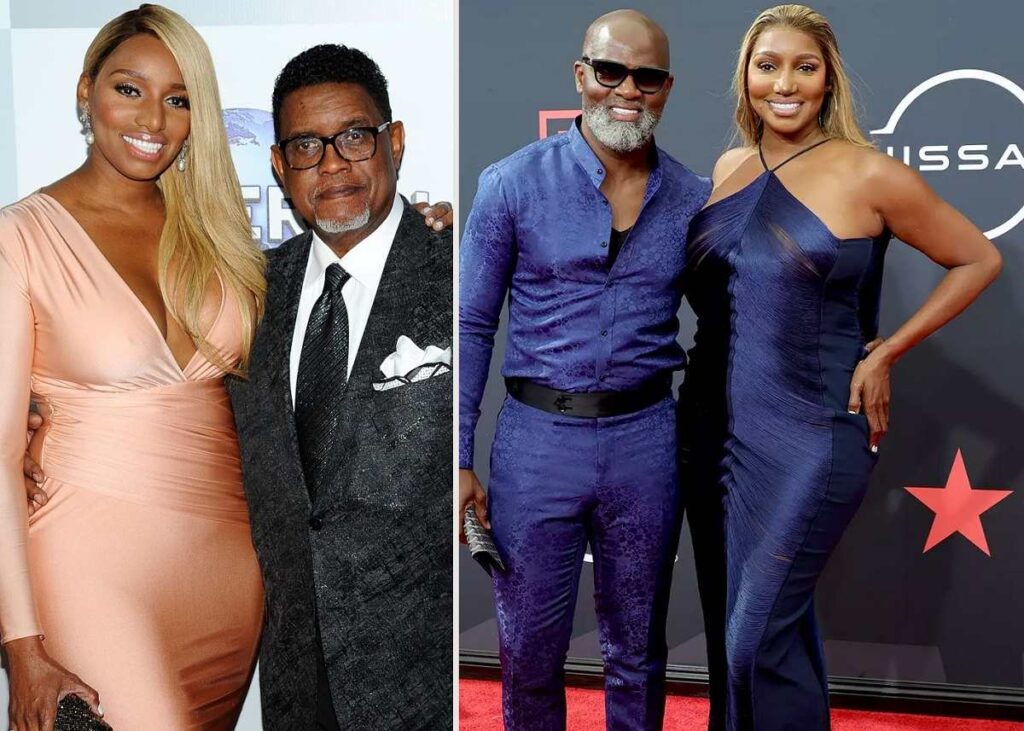 Who is NeNe Leakes?
NeNe Leakes is an American actress, TV personality, author, fashion designer, and entrepreneur. She is known for her appearance in the reality TV series "The Real Housewives of Atlanta". NeNe Leakes has also appeared in several other TV shows like "The Celebrity Apprentice", "First Wives Club", "The New Normal" and "Glee", amongst others. She is the co-author of the book "Never Make The Same Mistake Twice" and also the founder of NeNe Leakes Entertainment.
NeNe Leakes childhood and parents
NeNe Leakes' full name is Linnethia Monique Johnson Leakes. She was born as one of five children on December 13, 1967, in Queens, New York but was raised in Athens, Georgia. NeNe Leakes is 54 years old as of July 2022.
According to reports gathered by DNB Stories Africa, NeNe Leakes was raised by her aunt alongside her brother named Anthony Thomas because her mum could not cater to all her children. NeNe has a half-sister named Kendle Kenya Sherman.
She graduated from Clarke Central High School in Athens before proceeding to Morris Brown College in Atlanta where she reportedly studied Literature and Arts for 2 years before she became pregnant and dropped out.
NeNe Leakes' biological father
NeNe Leakes' biological father is not known. In an episode of the "Real Housewives of Atlanta", NeNe Leakes was told Mr Curtis, whom she had always taken to be her biological father, was actually not her real dad. After the discovery, NeNe Leakes went on a hunt to find her real dad but later disclosed that she regrets ever doing that. According to her, going on the search had hurt Mr Curtis and damaged their relationship.
NeNe Leakes' plastic surgery
NeNe Leakes reportedly had plastic surgery to enhance her looks and appearance. According to reports, the reality TV star did a nose job to narrow down her nostrils, a breast lift, and liposuction around her waistline to get an 8-10 size. According to NeNe Leakes, she is comfortable and confident in herself but just wanted a "tune-up" that will make her look like the better version of the black woman she is.
NeNe Leakes' marriage and wedding
NeNe Leakes was married to her late husband, Gregg Leakes before he died in 2021. Their union was blessed with one child. NeNe Leakes and Gregg walked down the aisle on two different occasions. They got married, divorced and then remarried. Their first marriage was in 1997 before they divorced after 14 years in 2011. They got back together again and remarried in 2013 before Gregg passed away in 2021.
According to NeNe Leakes, her marriage with Gregg went through a bumpy road and was filled with a lot of ups and downs. She met Gregg in 1996 at a very young age when she was still a dancer (there were reports that the lovebirds had met at a strip club).
They got engaged 6 months after their first meeting and finally tied the knot in 1997. The couple seemed really into each other and their marriage came into the limelight after NeNe got featured on the reality TV series "The Real Housewives of Atlanta".
Unfortunately, NeNe Leakes filed to divorce Gregg Leakes on April 29, 2010. Their divorce was finalized on September 29, 2011. The divorce came as a surprise to the public and fans of the reality show. However, NeNe made it known that she filed for divorce to teach her husband a lesson since he stopped treating her the way he should. Gregg, on the other hand, claimed that fame had gotten into Nene's head at that time.
Interestingly, the couple got back again after two years and announced their re-engagement in January 2013. They had another wedding on June 22, 2013, at the InterContinental Buckhead Hotel in Atlanta. Their wedding plans and ceremony were filmed by Bravo TV with the title "Dream of NeNe: The Wedding".
Unfortunately, Gregg Leakes died on September 1, 2021, in his home at the age of 67 due to colon cancer. Prior to his death, NeNe had revealed in June 2018 that her late husband had stage 3 colon cancer but she would, later on, announce in May 2019, that he was cancer-free.
She made another announcement in June 2021 that Gregg's cancer had recurred and that he was in the hospital recovering after surgery. Gregg died in September of the same year.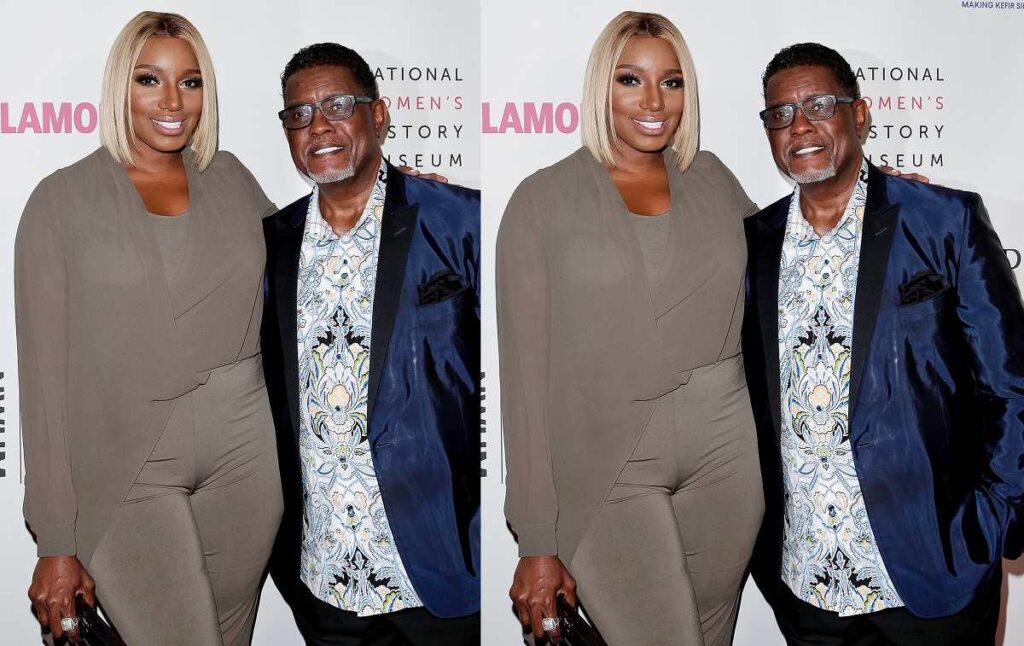 About Gregg Leakes – NeNe Leakes' late husband
Gregg Leakes is the late husband of reality TV star NeNe Leakes and the father of her child. He was a real estate investor and consultant before becoming a reality TV star through his wife. Gregg came into the limelight after his wife got featured in "The Real Housewives of Atlanta" reality TV series. Gregg later also appeared on other reality shows like "MasterChef USA" in 2010.
Gregg Leakes's full name is Gregory Leon Leakes. He was born on August 18, 1954, in Atlanta, Georgia, USA. He was 67 years of age at the time of his death. Gregg Leakes was the proud father of 6 children. He had five children from his previous relationship and one with NeNe Leakes. He also has a stepson from her.
NeNe Leakes children
NeNe Leakes is the proud mother of two male children. She also has five step-children from her late husband's previous relationship and she is also a grandmother.
NeNe Leakes' two biological sons are named Bryson Rashard Bryant and Brentt Ahmad Leakes respectively. She had Bryson Bryant from an unknown affair in 1989, while Brentt is her only child with Gregg which she had two years after her marriage in 1999.
Her step-children are named Daryl Leon Leakes, Damian Bernard Leakes, Katrina LaShawn Leakes, Dexter Lewis Leakes, and Denton Gregory Leakes respectively.
Her grandchild is named Bri'Asia and she was born on June 28, 2012, to her eldest son, Bryson. According to some reports. NeNe Leakes has two other grandsons through Bryson which she did not accept. The boys are allegedly named Brayden and Blaze respectively.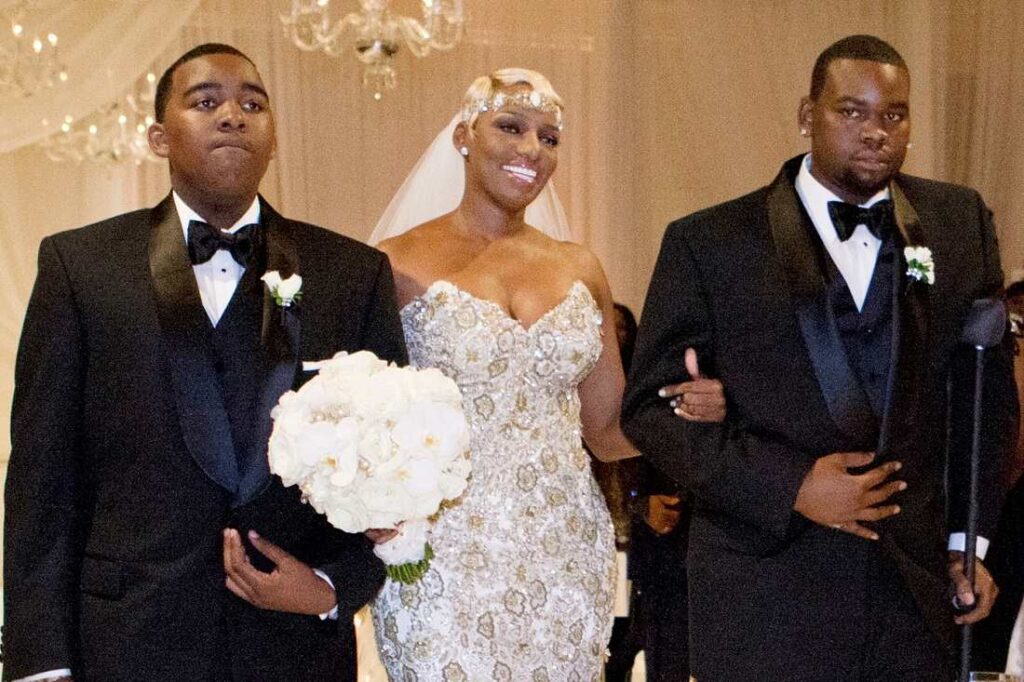 List of NeNe Leakes children
Bryson Rashard Bryant
Brentt Ahmad Leakes
a. Bryson Rashard Bryant
Bryson Rashard Bryant is the eldest son of NeNe Leakes. He was born on December 26, 1989, and he is currently 32 years old. The biological father of Bryson is unknown. NeNe Leakes had him during her youth from an unknown affair.
Bryson is reportedly a music producer, manager, and aspiring actor based on his social media page. He is said to have a lengthy arrest history which has affected his relationship with his mother. According to reports, NeNe Leakes had to throw Bryson out of her house at one point due to his excesses.
NeNe Leakes's son, Bryson Rashard Bryant, is a father. He had his first child, Bri'Asia in his early 20s and reportedly has two other male children named Brayden and Blaze. According to reports sighted by DNB Stories Africa, a lady identified as Symone Davis once called out Bryson and his mother (NeNe Leakes), claiming that she is the mother of Blaze.
According to the young lady, Bryson Rashard Bryant has 5 children who he doesn't take care of except Bri'Asia whom NeNe claims as her grandchild. However, neither NeNe nor her son addressed the young woman's claims. In fact, per another report, another lady alleged to be Symone's close friend made it known that Symone had lied about the paternity of Blaze.
b. Brentt Ahmad Leakes
Brentt Ahmad Leakes is NeNe Leakes' second son and also her first and only child with her late husband, Gregg. He was born on February 22, 1999, in New York and he is currently 23 years of age. He is reportedly a DJ and the club owner of the Linnethia Lounge. Brentt Leakes is said to also own a mobile hookah company called "Who Want Smoke Hookahs".
NeNe Leakes' new boyfriend and relationship
NeNe Leakes is currently in a romantic relationship with Nyonisela Sioh, a Liberian-American fashion designer and business mogul. She confirmed her relationship with him in December during an interview with "The Shade Room". According to NeNe, her late husband gave his blessings to see other people before his death.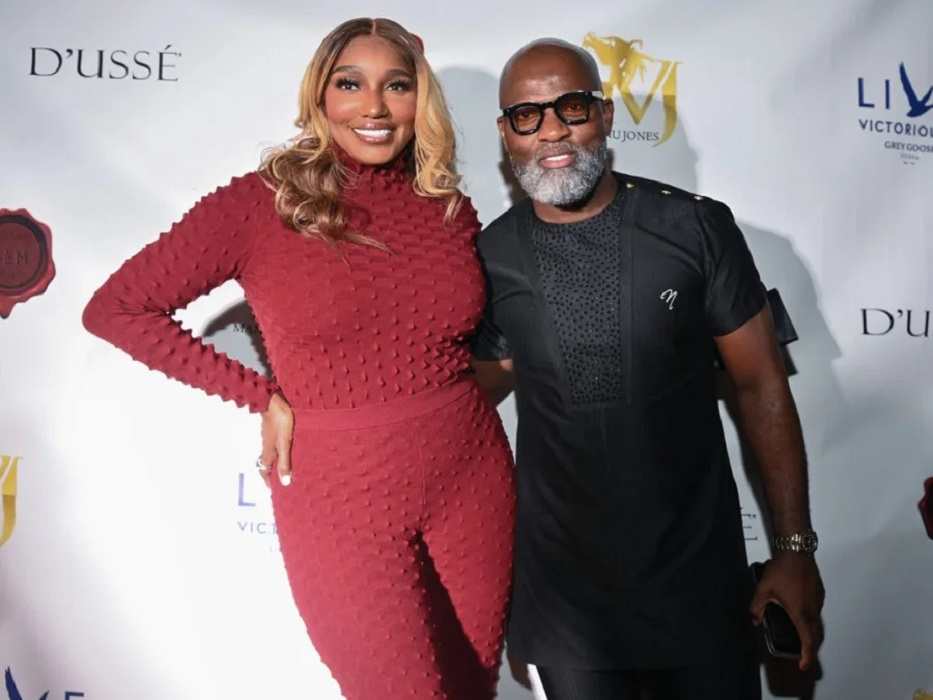 According to reports, NeNe Leakes is open to marriage as she and her new boyfriend are over the moon with each other. NeNe often shares their picture on her Instagram story after she confirmed their relationship. Sioh was even pictured on her last birthday holding hands with her as they were leaving a Miami Beach restaurant a few days later.
However, Nyonisela's estranged wife, Malomie Tehmeh-Sioh reportedly sued NeNe Leakes for sleeping with her man which led to a crash in her marriage. She claimed that she had to endure emotional distress, mental anguish, and a decline of passion due to the romantic images NeNe kept uploading.