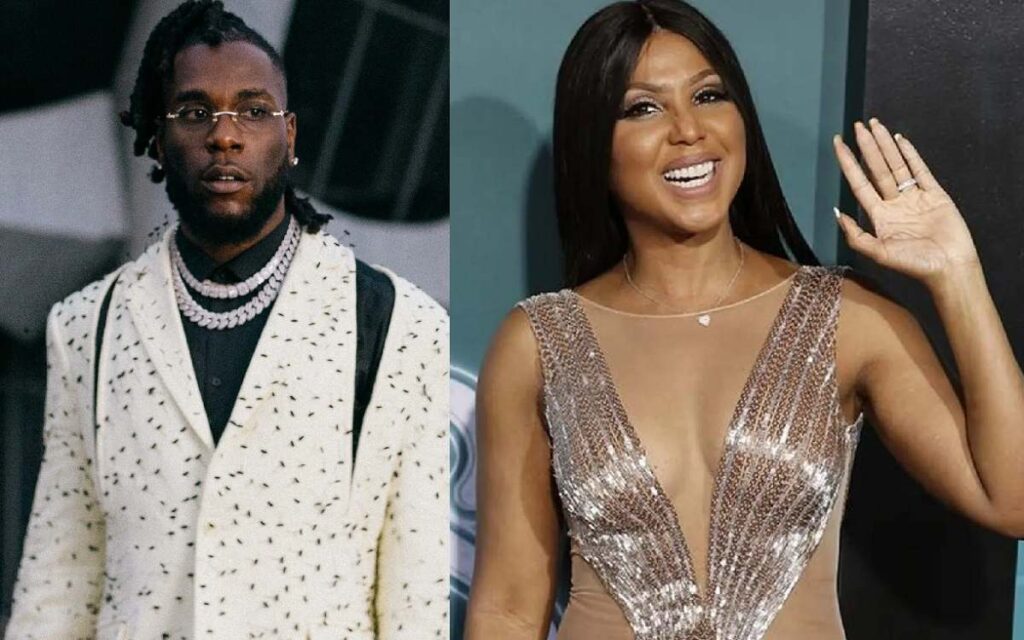 Nigerian music star Burna Boy shocked some of his fans when he disclosed during a recent podcast interview that American RnB star Toni Braxton gets 60% of the royalties from his recent single "Last Last".
Watch the video below:
So why is Toni Braxton getting 60% of "Last Last" royalties – which is a lot if you look at it?
Apparently, the beat of Burna Boy's "Last Last" is a close sample of Toni Braxton's 2000 song "He Wasn't Man Enough". The singer negotiated the arrangement with Braxton's team so he can legally use the beat.
Burna Boy said he had always wanted to sample the 2000 R&B hit by Toni Braxton and he eventually got music producer Chopsticks to make that happen.
In his words:
It was Chopsticks but that has always been my idea to be honest. I knew he could do something crazy, I just pointed that sh*t out and he took it from there, that's one of the most special creative processes.
Burna Boy is very okay with the arrangement
According to Burna Boy, he is very fine with Toni Braxton getting 60% of the song's royalties as his only concern was making a great song. Burna added that he'd also hope that Braxton shows up at one of his concerts one day.
He said:
"…she is taking 60% of the sh*t so I'm not even complaining, hopefully, she even pops out to one of the shows".