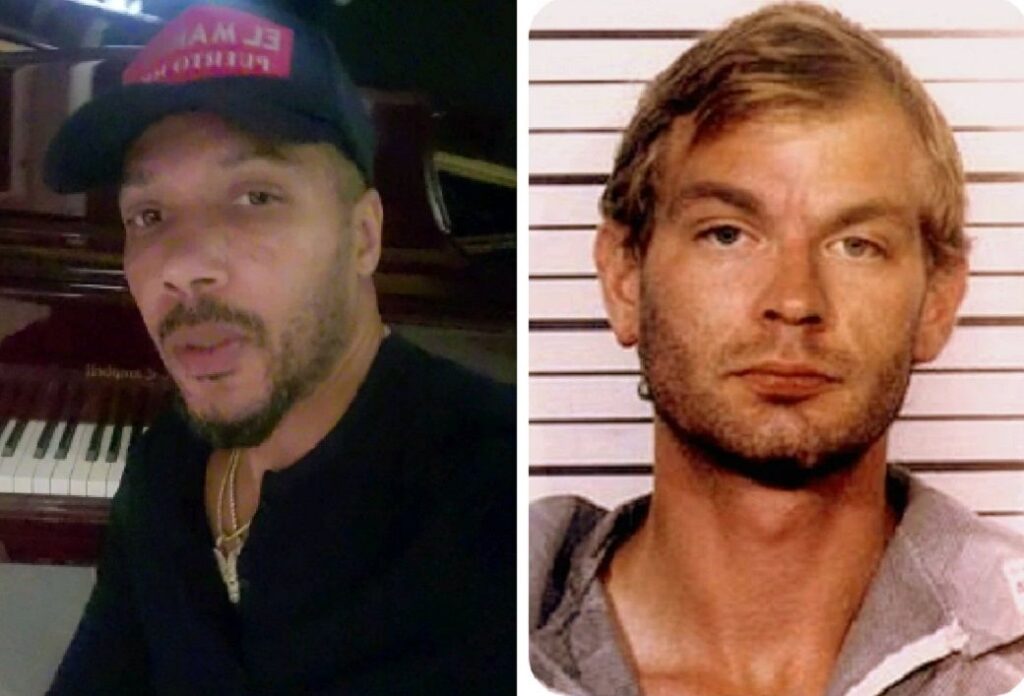 American RnB singer Lyfe Jennings has faced backlash on social media after he shared his encounter with Milwaukee serial killer Jeffrey Dahmer in prison.
According to Lyfe Jennings, he was in the same prison as Jeffrey Dahmer in 1992. Jennings said he was working as a porter in Columbia Correctional Institution, Portage, Wisconsin – the same prison as Dahmer – at the time.
Lyfe Jennings explained that he often sang while he worked and other inmates would sometimes ask him to sing a particular song for them. Jennings recalled an encounter he had with Dahmer when the serial killer asked him to sing "Breakin' My Heart (Pretty Brown Eyes)" – Mint Condition's 1991 hit – for him.
According to Lyfe Jennings, Dahmer stayed in a nearby cell and had overheard him singing.
Jennings said:
"One particular day, I walked past the thing. You know, Jeffrey, he was like, 'Aye, hey, hey, hey." He was like, 'Yo, that's you down there singing?' I'm like, 'Yo, it was me down there signing, you see me down there, man.' So, he was like, 'I like R&B.' I'm like, 'You like R&B? He's like, Yeah, yeah"

"Y'all will never guess what song he asked me did I know," Jennings continued. "Mint Condition's 'Breakin' My Heart (Pretty Brown Eyes),' man."
Unfortunately, Jennings' story of his encounter with Dahmer did not go down well with his fans as many accused him of glorifying the serial killer and trying to seek attention from the popularity of his crimes following the release of the Netflix series "Monster: The Jeffrey Dahmer Story".
Due to the backlash he faced, Lyfe Jennings who said he had more experiences with Dahmer to share, stated that he would no longer be sharing them.
Lyfe Jennings: More Jeffrey Dahmer controversy
While trying to defend himself from the backlash of his earlier story, Lyfe Jennings irked his fans the more after he made a statement claiming that drugs have killed more Black people than Jeffrey Dahmer.
The new statement infuriated fans and social media users who wasted no time slamming the R&B singer. Many of the commenters blasted Jennings, explaining that taking harmful drugs does not in any way compare to being gruesomely murdered by a serial killer.