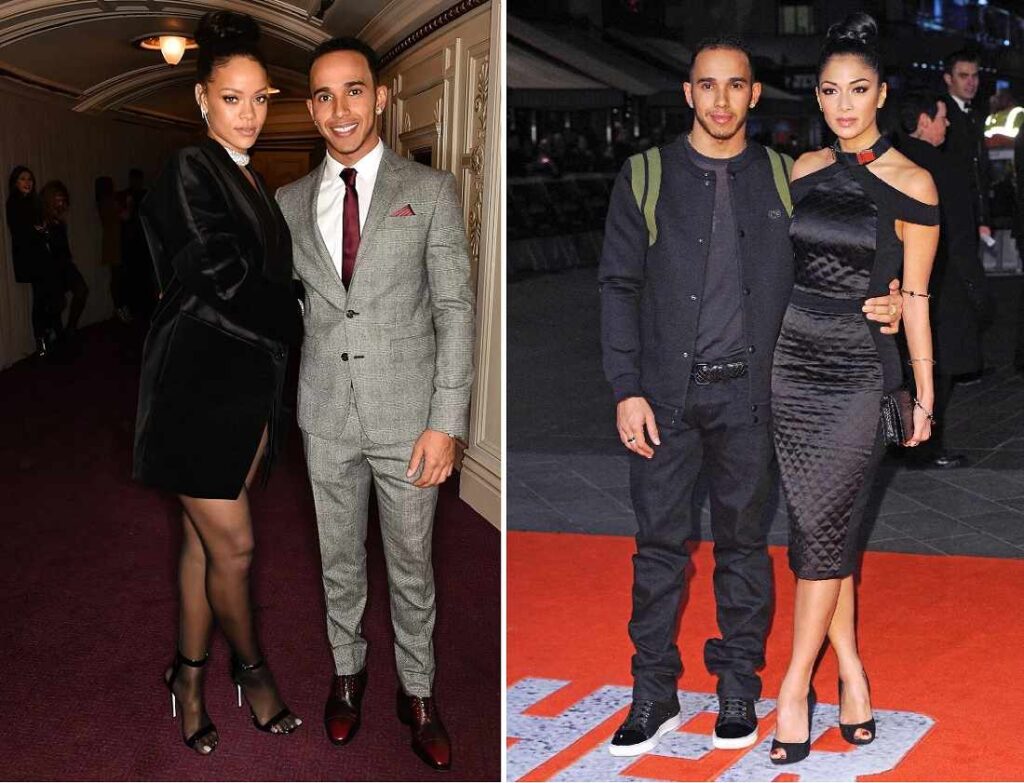 Who is Lewis Hamilton?
Lewis Hamilton is a British racing driver who is currently competing in Formula One for Mercedes. Lewis Hamilton has won a joint-record seven World Drivers' Championship titles and holds the record for the most Formula One wins. In 2020, Lewis Hamilton was honoured as a Knight Bachelor by the United Kingdom.
Lewis Hamilton's full name is Lewis Carl Davidson Hamilton. He was born on January 7, 1985, in Stevenage, Hertfordshire, England to his parents – Anthony Hamilton and Carmen Larbalestier. As of November 2022, Lewis Hamilton is 37 years old.
About Lewis Hamilton's parents
a. Anthony Hamilton
Lewis Hamilton's father, Anthony Hamilton is Black and of Grenadian descent. He was born in 1960 and is currently 62 years old. To fund his son's racing career, Anthony Hamilton worked three separate jobs while also managing Lewis Hamilton's career. Anthony Hamilton's time as his son's manager came to an end in 2010.
The parting caused a rift between father and son at the time but things have since settled down between Lewis Hamilton and his dad.
Anthony Hamilton said:
"It was a nightmare. It was like something had died. I was shocked, devastated. When he said he no longer wanted me as manager, it came completely out of the blue because we hadn't fallen out."
After separating from Carmen Larbalestier (Lewis Hamilton's mom), Anthony Hamilton remarried a woman called Linda. He has another son from this relationship called Nicolas Hamilton.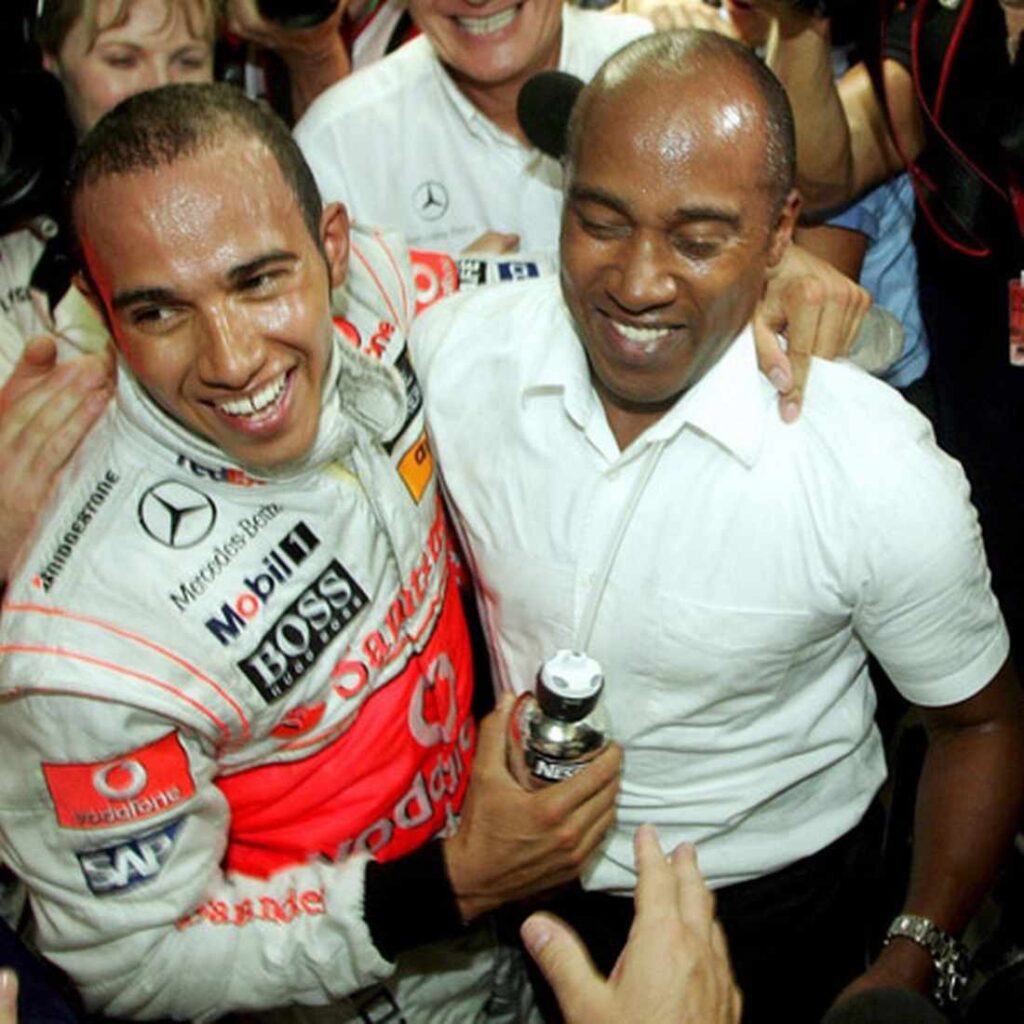 b. Carmen Larbalestier
Lewis Hamilton's mother, Carmen Larbaleister is a White British woman who is originally from Birmingham, England. On March 14, 2022, Lewis Hamilton announced his plan to include his mother's name in his name.
He said:
"I'm really proud of my family's name. My mum's name is Larbaleister and I am just about to put that in my name."
Carmen Larbaleister was born in 1955 and is currently 67 years old. She divorced Anthony Hamilton in 1987 when Lewis Hamilton was just two years old. When Carmen Larbaleister clocked 60, Lewis Hamilton surprised her by inviting Jessie J to sing at her party.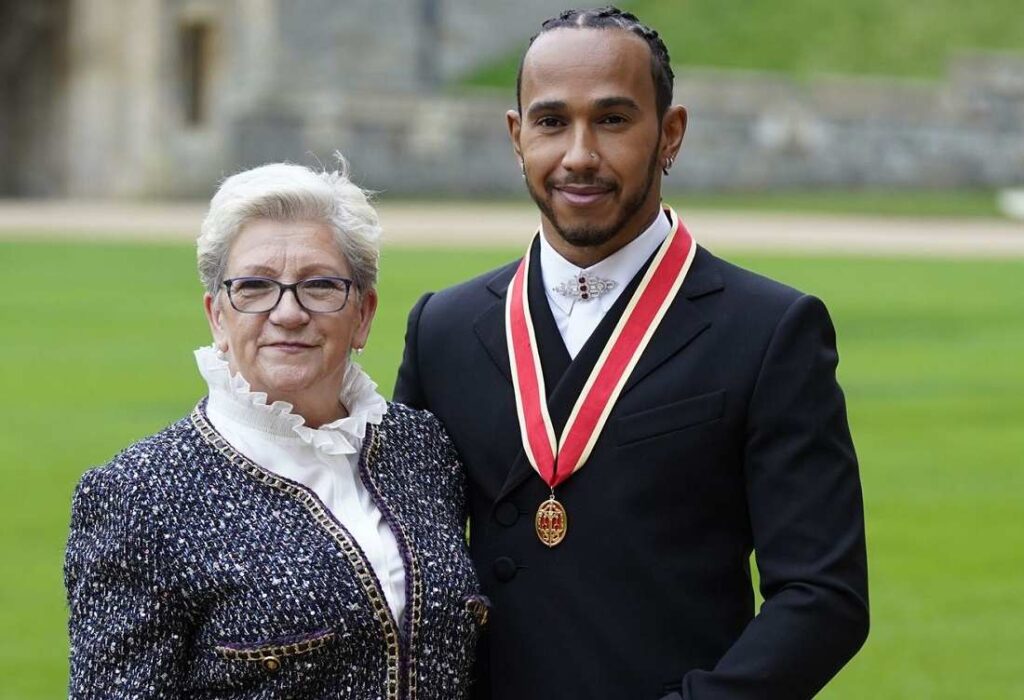 About Lewis Hamilton's siblings
Lewis Hamilton has three half-siblings – one from his father's other relationship and two from his mother's other relationship.
a. Nicolas Hamilton
Lewis Hamilton's stepbrother, Nicolas Hamilton is a British racing driver who currently competes in the British Touring Car Championship. Because he has cerebral palsy, Nicolas Hamilton uses a specially modified car to compete. He was born on March 28, 1992, in Stevenage, Hertfordshire, England to his parents – Anthony Hamilton and his second wife, Linda Hamilton. As of November 2022, Nicolas Hamilton is 30 years old.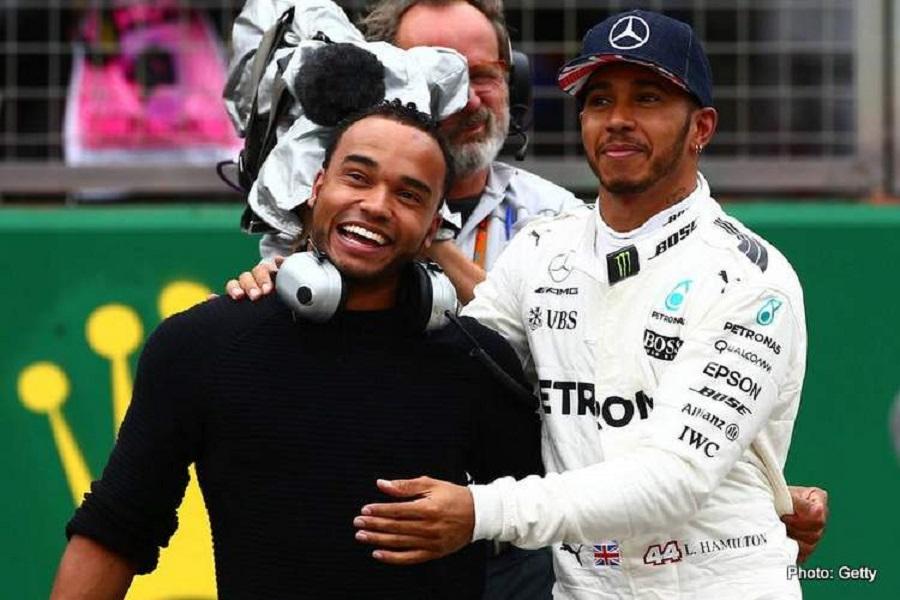 b. Nicola Lockhart
Lewis Hamilton's half-sister, Nicola Lockhart is a British internet personality. She was born to Carmen Larbaleister and her second partner, Raymond Lockhart. Before going to live with his father when he was 12, Lewis Hamilton grew up with his stepsisters – Nicola and Samantha.
c. Samantha Lockhart
Samantha Lockhart is Lewis Hamilton's half-sister. She was born to Carmen Larbaleister and Raymond Lockhart.
About Lewis Hamilton's marriage and wedding
As of the time of publishing this article, Lewis Hamilton is not married and has no wife. Hamilton was once rumoured to be engaged to American singer Nicole Scherzinger while they were dating in 2007, but this has remained unconfirmed.
Lewis Hamilton has also dated women like Jodia Ma and Danielle Lloyd.
List of Lewis Hamilton's girlfriends
Below is a list of the women Lewis Hamilton has dated in the past or romantically linked with.
Lewis Hamilton dated Nicole Scherzinger in 2007.
Lewis Hamilton dated Danielle Lloyd in 2002.
Lewis Hamilton dated Jodia Ma in 2003.
Lewis Hamilton was rumoured to have dated Lotta Hintsa.
Lewis Hamilton dated Vivian Burkhardt.
Lewis Hamilton was rumoured to have dated Rihanna.
Lewis Hamilton was rumoured to have dated Rita Ora.
Lewis Hamilton was rumoured to have dated Winnie Harlow.
Lewis Hamilton was said to have dated Nicki Minaj.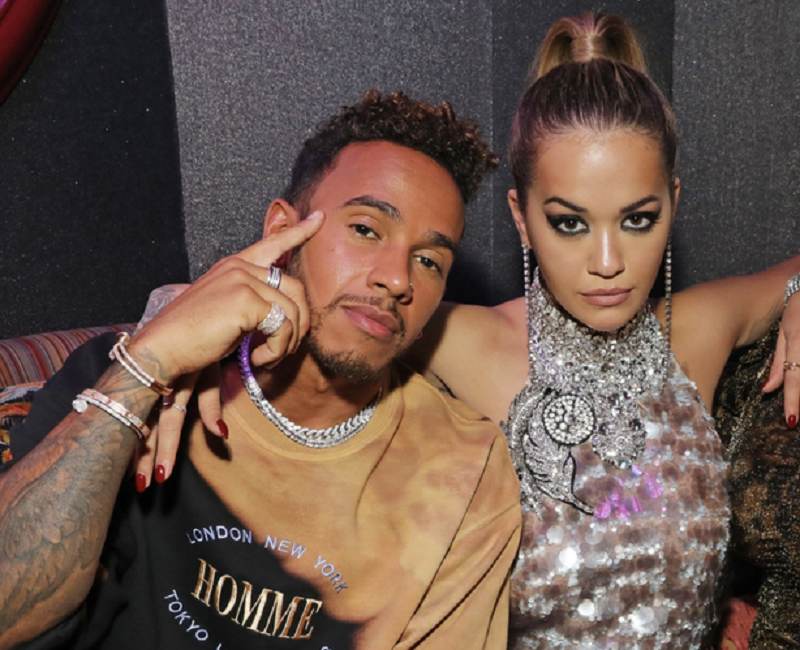 About Lewis Hamilton's relationship with Nicole Scherzinger
Nicole Scherzinger (born Nicole Prascovia Elikolani Valiente) is an American singer, songwriter, dancer, actress and TV personality. She was born on June 29, 1978, in Honolulu, Hawaii, the United States and is currently 44 years old. Nicole Scherzinger is best known as the lead singer of the American girl group "The Pussycat Dolls", often cited as one of the bestselling girl groups of all time.
Nicole Scherzinger and Lewis Hamilton dated on and off for seven years (from 2007 to 2015). During their relationship, they were frequently ranked in the list of hottest celebrity power couples. Scherzinger and Hamilton met for the first time at the 2007 MTV Europe Music Awards in Munich, Germany. In 2014, it was rumoured that Hamilton had proposed to Nicole Scherzinger and the singer turned him down.
While Lewis Hamilton has denied these rumours, it was still reported that Scherzinger turned down Hamilton's proposal at least three times in the past.
While speaking about the reason for his breakup with Scherzinger, Lewis Hamilton stated he could not maintain a strict work and life balance, adding that it's quite difficult for athletes to have a balanced personal and professional life.
He said:
"I think it's probably similar to most sportsmen and women really. It may be slightly different in that we're traveling as much as we are, and you are just away for crazy amounts of time, so that's probably an additional weight load that makes it really, really tough to hold down a good relationship."
On the other hand, when Nicole Scherzinger was asked about her relationship with Lewis Hamilton during an appearance on "The Wendy Williams Show", she said:
"You know, everything happens for a reason. I'm a girl of faith and a strong believer, and seven years was a long time."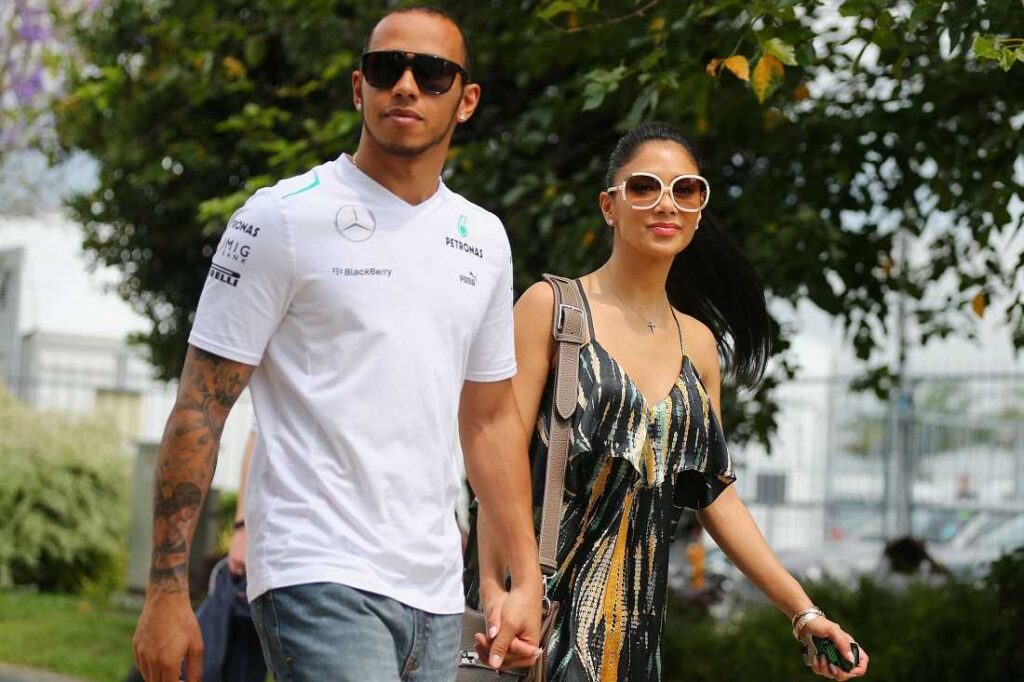 About Lewis Hamilton's relationship with Rihanna
Rihanna (born Robyn Rihanna Fenty) is a Barbadian singer, actress and businesswoman. She was born on February 20, 1988, in Saint Michael, Barbados and is currently 34 years old. She is currently in a relationship with rapper A$AP Rocky with whom she shares a son.
In 2015, there was a lot of gossip about Hamilton and Rihanna dating each other. They spent time together in Rihanna's native country of Barbados and were spotted visiting several restaurants and attending parties together. They also attended the annual Kadooment Day celebrations together.
Lewis Hamilton later shut down the dating rumours, affirming that he and Rihanna were only friends.
He said:
"You know, I've known Ri for a long time. We've been friends for a while. We get to hang out every now and again."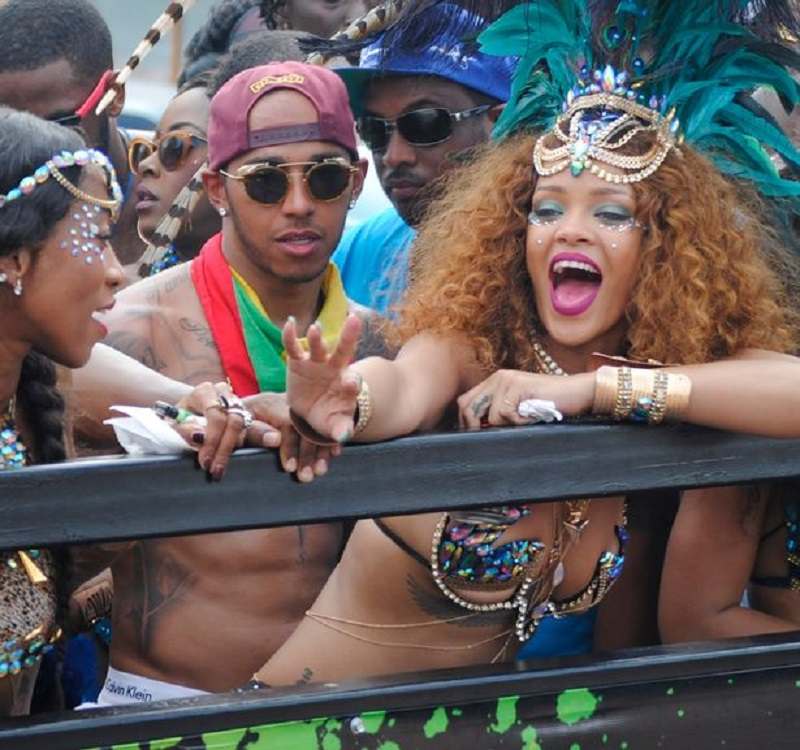 About Lewis Hamilton's relationship with Nicki Minaj
Nicki Minaj (born Onika Tanya Maraj-Petty) is a Trinidadian-born rapper, actress, radio personality and songwriter. She is popularly known for her musical versatility, animated flow, alter egos and accents. Nicki Minaj was born on December 8, 1982, in Saint James, Port of Spain, Trinidad and Tobago and is currently 39 years old. Nicki Minaj is currently married to Kenneth Petty.
Nicki Minaj and Lewis Hamilton sparked dating rumours when they were spotted together at the Tommy x Lewis Launch Party in New York City. Soon after, Nicki Minaj and Lewis Hamilton were seen leaving the same hotel together. Hamilton was also seen in the background of a video Nicki Minaj posted to her Instagram. They also shared pictures of them taking an ATV rise together in the deserts of Dubai.
Nicki Minaj captioned the picture:
"Carribean tingz what I on. Me & Lewis gettin paper like what ink dry on."
However, neither Nicki Minaj nor Lewis Hamilton ever addressed the dating rumours and the reports of them dating have remained speculative.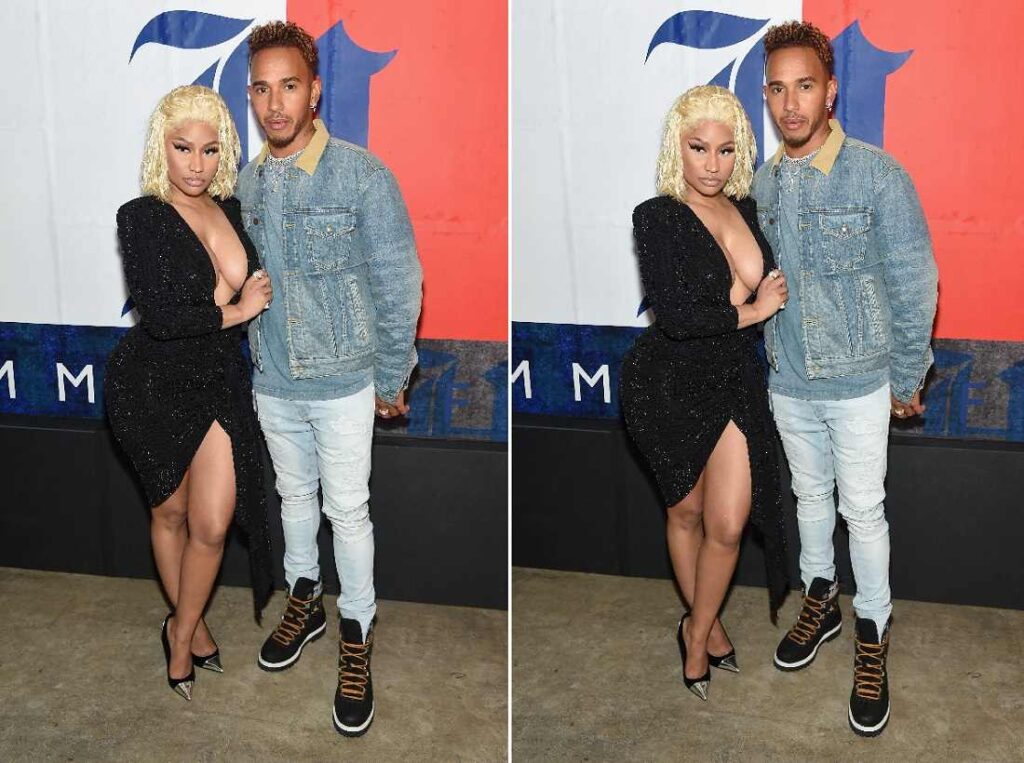 About Lewis Hamilton's relationship with Danielle Lloyd
Danielle Lloyd is an English model and television personality. She was crowned "Miss England" in 2004 and "Miss Great Britain" in 2006. She was born on December 16, 1983, and is currently 38 years old.
Danielle Lloyd and Lewis Hamilton dated for 6 months back in 2002, when Hamilton was an unknown race car driver.
Speaking about her relationship with Hamilton, Danielle Lloyd said:
"We were both out with friends, but there was a bit of a spark and we swapped numbers. After that, I went back to Liverpool and he lived in London."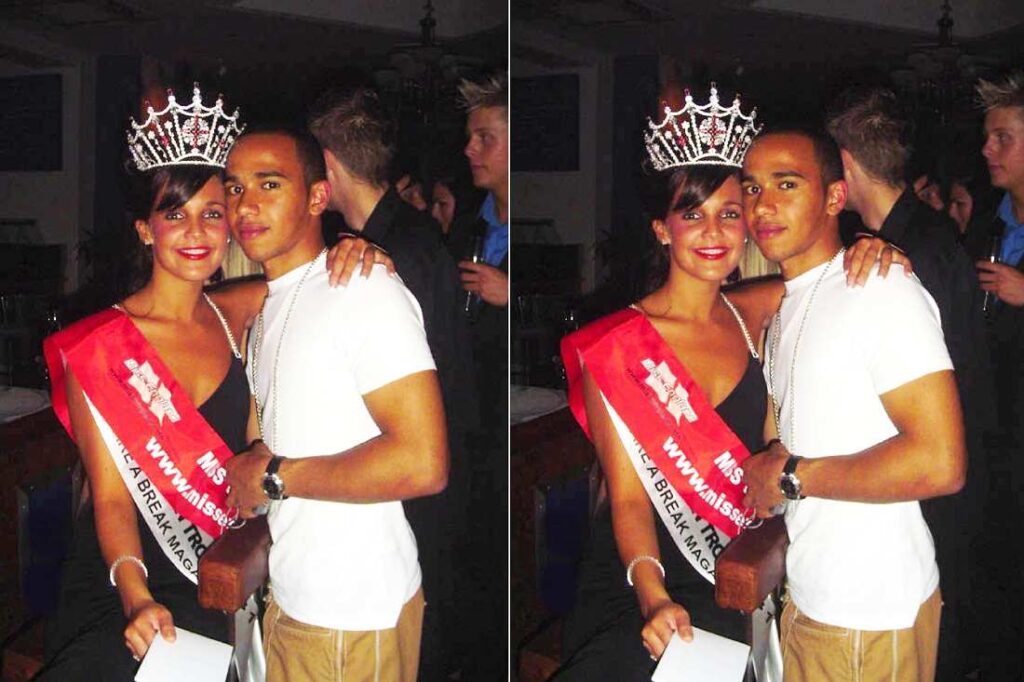 About Lewis Hamilton's kids
As of November 2022, Lewis Hamilton has no child. However, he has said that if he does have children, he would like them to grow up to be like Serena Williams and not like him.
He said:
"I just hope that when I have kids -if I have- they don't want to be racing drivers."