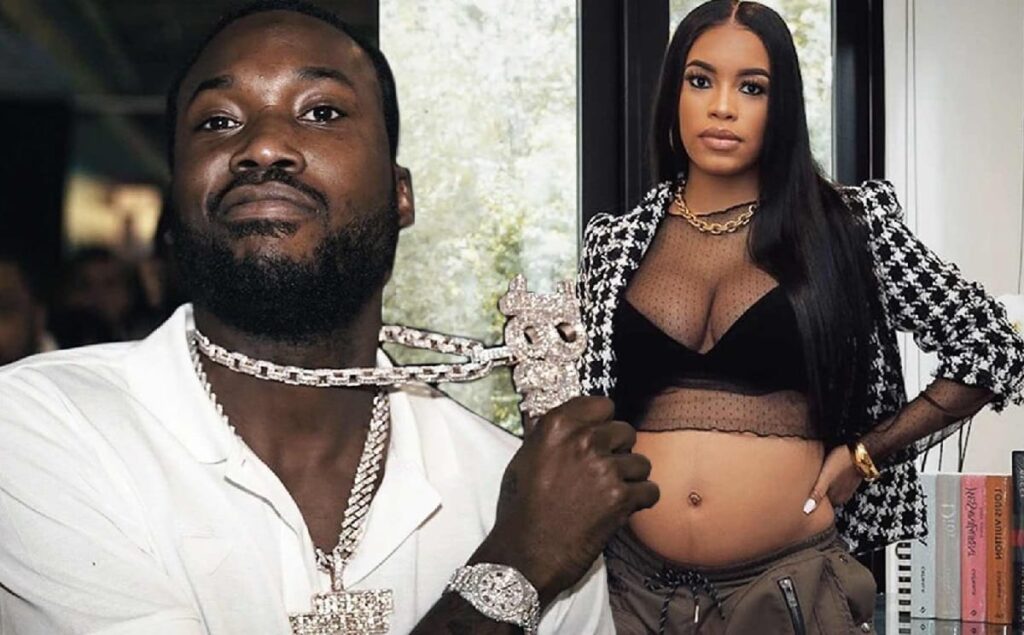 Who is Meek Mill?
Meek Mill is a popular American rapper and songwriter well known for hit songs like "Going Bad", "All eyes On You", "Dreams and Nightmares", and "Blue Notes".
Meek Mill's real name is Robert Rihmeek Williams. He was born on May 6, 1987, in Philadelphia, Pennsylvania, United States. He is 35 years old as of May 2022. Meek's father was killed when he was five years old during an attempted robbery attack. After his father's death, his mother, Kathy Williams moved with Meek Mill and his older sister, Nasheema Williams to North Philadelphia where Meek grew up.
The family had a poor financial condition which forced his mother to engage in minor businesses to support her family.
Meek Mill's marriage and wedding
As of the time of publishing this article, Meek Mill is currently unmarried and does not have a wife. The rapper's relationship status seems to be unconfirmed at this time, all though he has three children from two different women.
There are no reports confirming if the rapper is single or currently in a relationship or has a girlfriend. As of 2021, Meek Mill seems to be enjoying his single life, according to a quote he posted on his Instagram story that reads:
I don't want a relationship with anyone right now, but I wanna date. I want a consistent person to talk to. I want you on me, but not too much where you keep asking "where I'm at" and I don't want you telling me what to do, but I want us to have fun, but I don't want you talking to anyone else though.
Meek Mill's children
As of the time of publishing this article (May 2022), Meek Mill has three children named Murad, Rihmeek, and Czar.
a. Murad Williams, also known as Papi is the rapper's first son from his relationship with Fahimah Raheem. He was born on May 13, 2011, and is currently 11 years old as of May 2022.
b. Rihmeek Williams is Meek Mill's second son, also from his relationship with Fahimah Raheem. Details of his birth and age are currently unknown.
c. Czar Williams is the last son of Meek Mill. The child is from his relationship with his ex-girlfriend Milan Rogue Harris. He was born on May 6, 2020, and he is currently two years old as of May 2022.
List of Meek Mill's girlfriends
Meek Mill has dated at least five women, two of whom are his baby mamas. Below is a list of women Meek Mill has been romantically involved with:
Fahimah Raheem
Jai Nice
Nicki Minaj
Milan Rogue Harris
Kim Kardashian
Meek Mill and Fahimah Raheem's relationship
Meek Mill and Fahimah Raheem, popularly known as Fahdy, reportedly started dating in 2006, but unfortunately, their relationship ended in October 2012. Though Fahdy has stayed out of the spotlight, she is reported to be the mother of Meek Mill's eldest sons, Murad and Rihmeek.
According to information gathered by DNB Stories Africa, Fahimah Raheem 'Fahdy' had a case with the law in 2014 for shoplifting food. The said incident got fans questioning if Meek Mill was providing food for his sons and their mother and supporting them.
Meek Mill and Jai Nice's relationship
Jai Nice is an American fashion model, social media influencer, blogger and entrepreneur. She is also the CEO and designer of an apparel fashion brand called "Kloset Envy".
According to online reports, Meek Mill and Jai Nice dated from September 2013 to January 2014. The relationship lasted for four months before the two broke up, citing unresolvable differences. As of the time of publishing this report, Jai Nice is currently in a relationship with American rapper Sergio Giavanni Kitchens popularly known as Gunna.
Meek Mill and Nicki Minaj's relationship
It is unclear how Meek Mill and Nicki Minaj became friends, but their first public interaction was on Twitter in 2009. In 2010, even when Nicki was still in a relationship with American rapper, Safaree Samuels, Meek Mill still made his feelings clear. The rapper also professed his love for Nicki in his song "Miss Me", and in 2011, they both performed at DJ Khaled's "NBA All-star Welcome To My Hood" event in Los Angeles.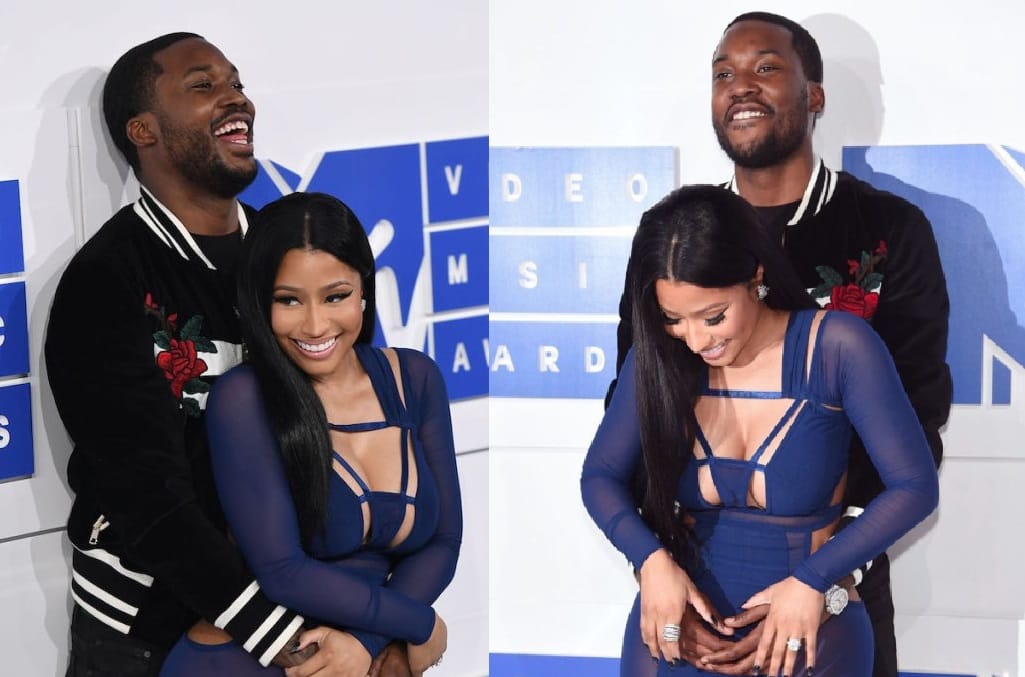 In 2013, the duo reportedly started appearing on a few Instagram photos together and Meek Mill featured Nicki on his Dreamchasers 3 Mixtape. However, in November 2014, Nicki Minaj broke up with Safaree Samuels and fans started assuming she and Meek Mill were an item already, but Nicki was quick to shun the rumours. She revealed she and Meek Mill were just friends and do not see each other in that manner.
In 2015, Meek Mill finally confirmed their relationship status on an Instagram post with the caption,
Find you a woman who you think is strong enough to help you take over the world!"
That same year, Nicki Minaj posted a photo of herself wearing a diamond ring, and fans were convinced that they were engaged. Nicki Minaj later revealed they weren't engaged but were taking things one step at a time.
Unfortunately for fans, the two called it quits in 2017, citing communication issues. According to reports sighted by DNB Stories Africa, Nicki Minaj is currently married to Kenneth Petty and their union is blessed with a child who was welcomed in September 2020.
Meek Mill and Milan Rogue Harris' relationship
Milan Rogue Harris is Meek Mill's ex-girlfriend and baby mama. After calling it quits with Nicki Minaj, Meek Mill and fashion entrepreneur Milan Rogue Harris, popularly called Milano, started dating in 2019.
In a strange twist of events, they later denied their relationship even though they were spotted together on many occasions. In December 2019, Milano announced she was expecting her first child and the child was welcomed on May 6, 2020.
According to reports sighted by DNB Stories Africa, a few months after the birth of their child, Meek Mill and Milano decided to end their relationship. Meek Mill also took to Twitter to announce their breakup, stating that they will continue to remain friends.
I and Milano have decided to remain friends and raise our child as separate parents. Though we still have mad love for each other, we both came to an understanding.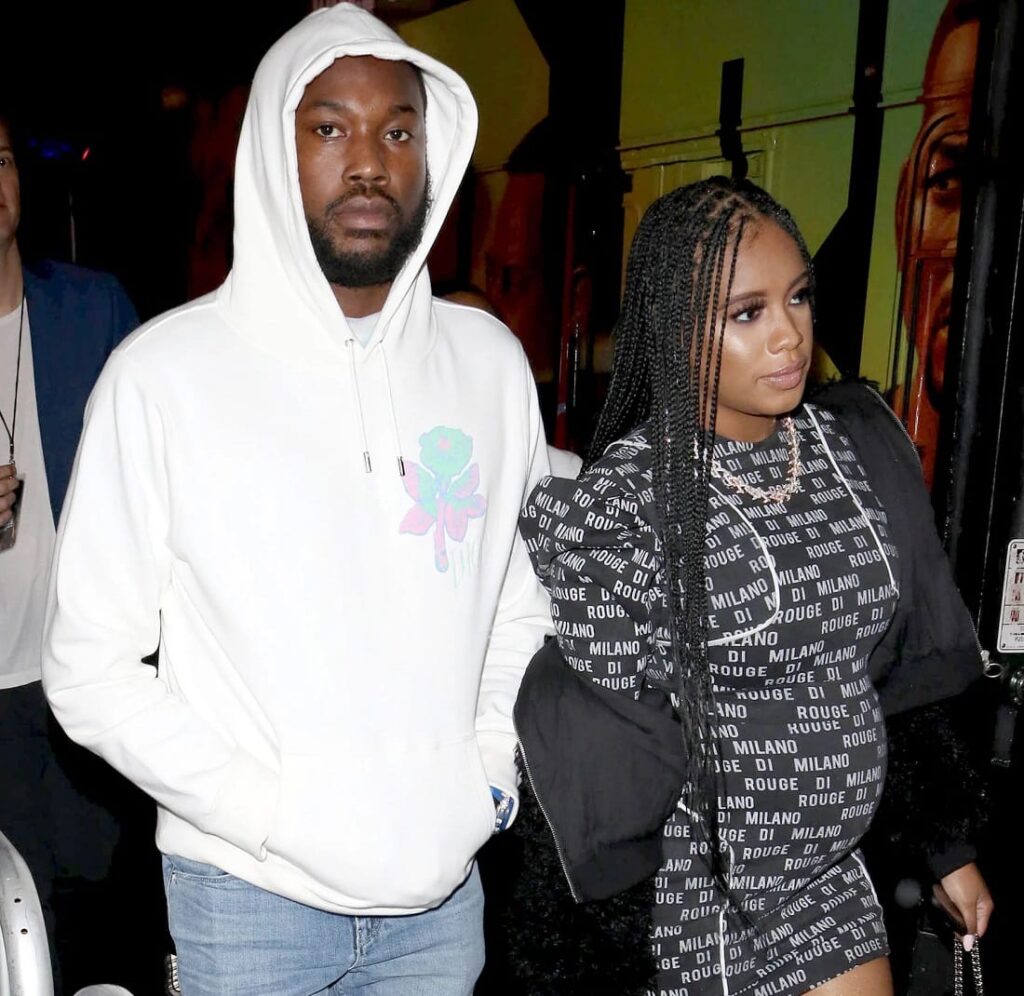 Meek Mill and Kim Kardashian's rumoured relationship
Barely a month after Meek Mill's split from Milano, rumours surfaced online that Meek and Kim Kardashian were having an affair. The rumours started after Kim's ex-husband, Kanye West made the accusations. Kanye indicated that some sort of relationship is going on between Meek Mill and Kim Kardashian after he claimed that they both met in 2018 at the Waldorf Hotel for a prison reform summit.
After making these accusations, Kanye West realized his mistakes and apologized for posting something that was a private matter. A picture from Kim and Meek Mill's meeting later emerged as proof that the reform summit meeting was professional and not a romantic meeting at all.