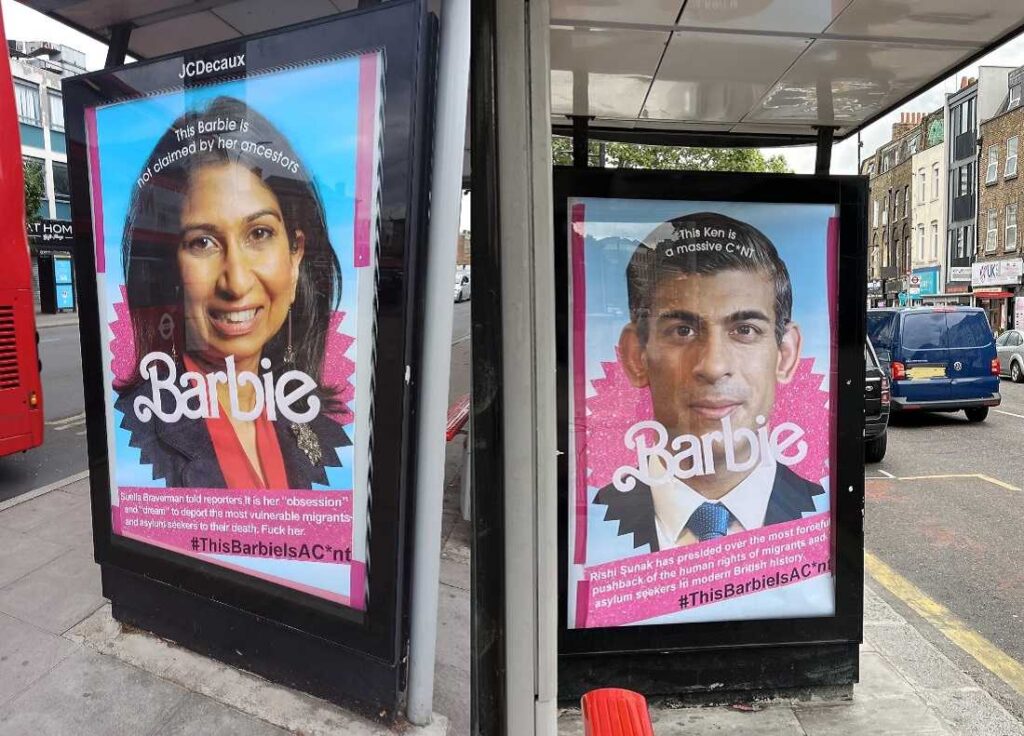 A Barbie poster ridiculing UK Home Secretary Suella Braverman is seen in London.
As the Barbie frenzy spreads through cities across the world, activists in the UK are seizing the opportunity to protest UK's recent Illegal Immigration Bill.
The bill which aims to detain and remove any persons arriving in the UK through illegal means has been met with strict opposition by several members of the government as well as the general public.
The controversial bill was introduced by the Secretary of State for the Home Department, Suella Braverman, in March 2023 and despite the strong criticisms against it, received royal assent on 20 July 2023.
#ThisBarbieIsAC*nt
UK activist groups are putting up Barbie pictures of Home Secretary Suella Braverman and Prime Minister Rishi Sunak under the #ThisBarbieIsAC*nt campaign to protest the politicians' stance on immigration and the treatment of migrants and asylum seekers coming to the UK.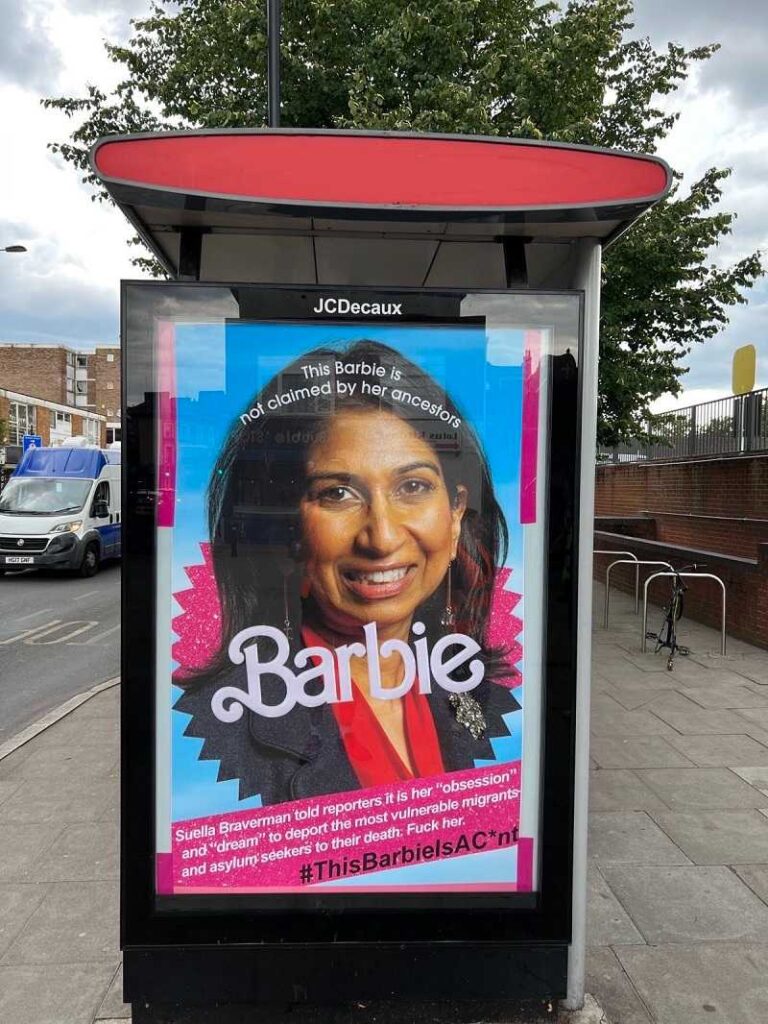 The Barbie poster of Braverman had the words: "This Barbie is not claimed by her ancestors" – evidently referencing the Home Secretary's Indian origin. Though Suella Braverman was born in England, her parents (both of Indian origin) emigrated to Britain in the 1960s from Mauritius and Kenya respectively.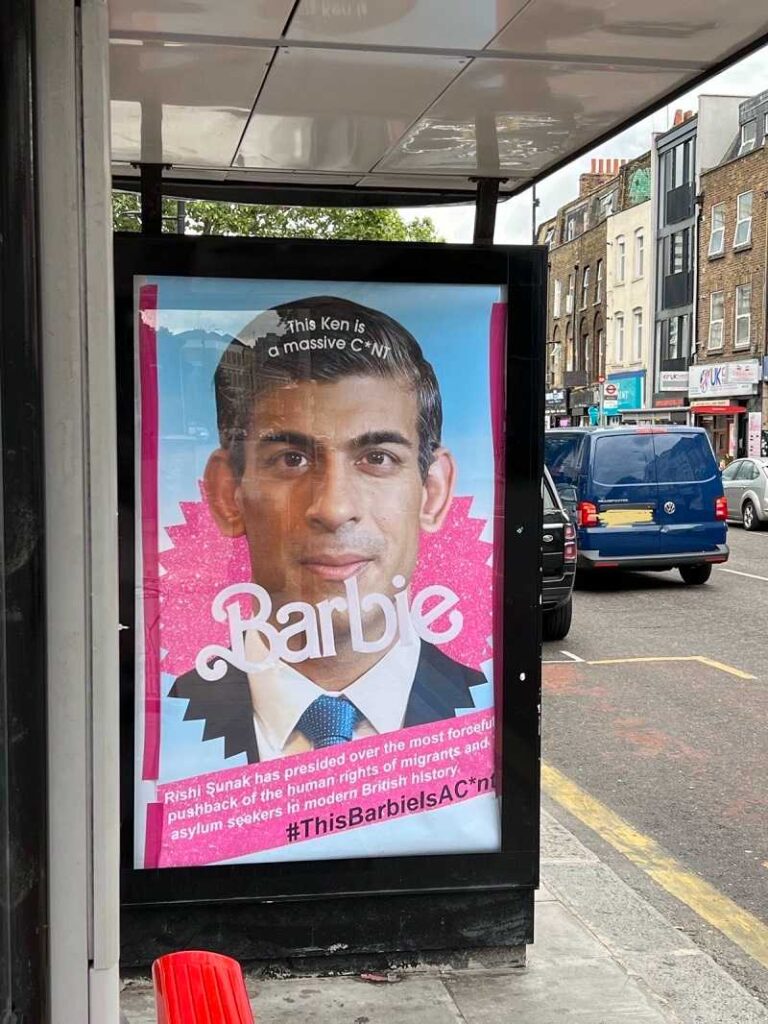 Who put up the posters?
According to the information gathered by DNB Stories, the protest posters are put up by an activist group called "Protest Stencil", usually in liaison with other activist groups. It is reported that the group has procured a JC Decaux master key that could open all bus stop ad screens in London.