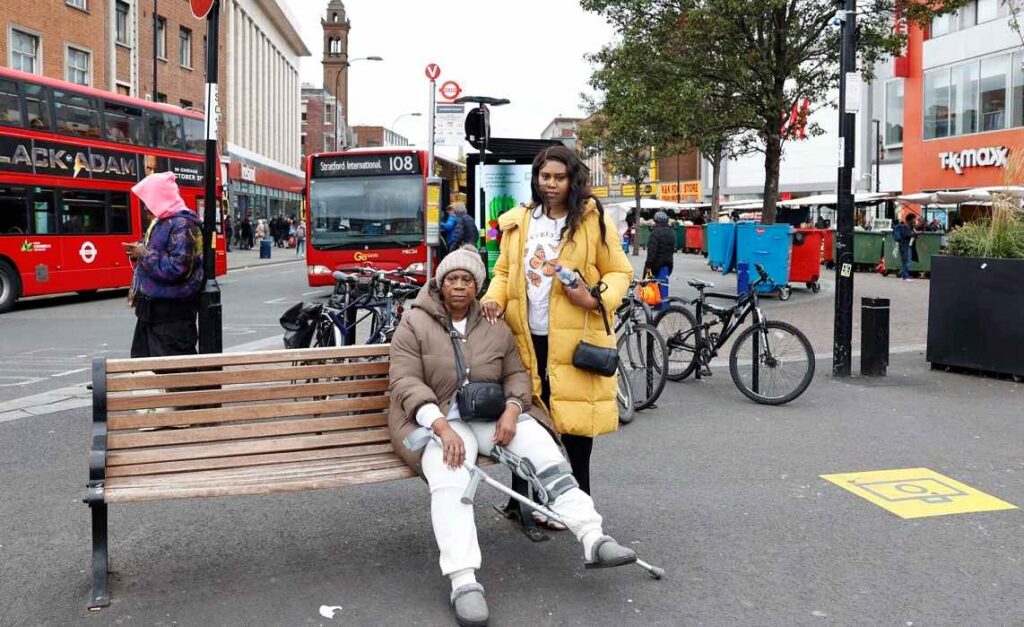 The United Kingdom has remained a top choice for many Nigerians seeking to travel overseas for study or in search of greener pastures. According to the UK Home Office, Nigeria had the highest number of migrants to the UK in the year ending June 2022, overtaking India for the period.
The UK is known for its heterogenous mix of nationalities, from Indians to the Chinese, Lebanese and others. Some neighbourhoods in the UK are known to have a larger population of Nigerians than other places. These neighbourhoods are areas with genuine Nigerian vibes, from restaurants to food stores and markets and the occasional Nigerian banter. It is also a known fact that most areas within South-East London have a high population of Nigerians.
Below is the list of the most Nigerian-dominated cities in the UK and London:
1. Peckham
Peckham is located within the London Borough of Southwark. The city is often referred to as "mini Lagos" as it is filled with every possible thing that can be found in Lagos. Peckham has beautiful stores and shops filled with Nigerian-made products. The Obalende Suya Restaurant is the perfect place to satisfy your suya cravings while in the city. Nigerian delicacies and cuisines are also available at the Lolak Afrique Restaurant and many others like it. Peckham also has one of the cheapest cinemas in the UK. Some of the buildings in the area have gorgeous rooftop views that are necessary for early-morning relaxation and inspiration.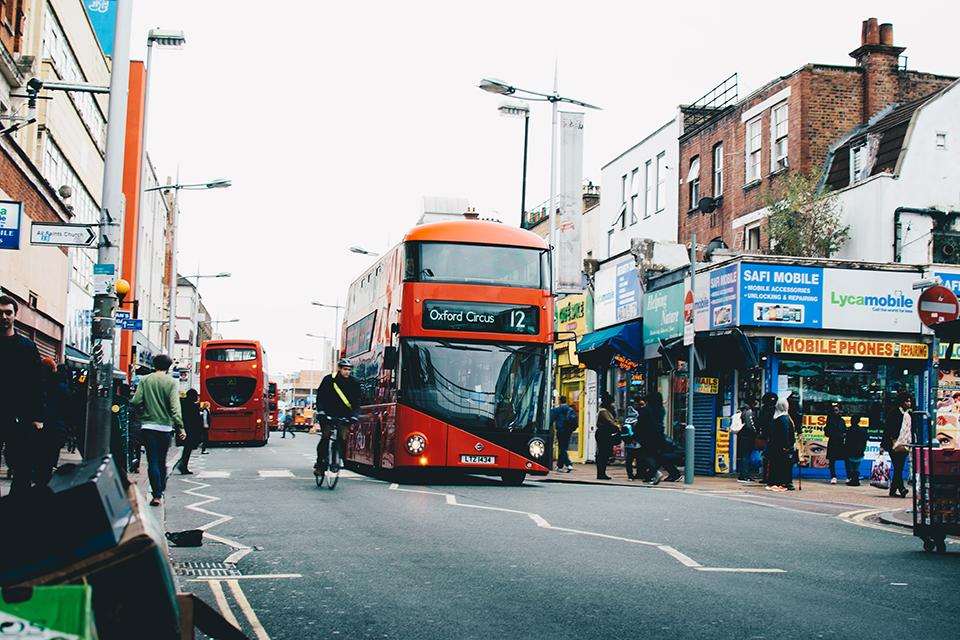 2. Camberwell
Camberwell is an exciting neighbourhood in South East London. The city has metamorphosed from being a farming village to becoming one of the most elegant cities in the UK. Camberwell's Grove Lane gives it the needed serenity and arts scene. The city is a hub of cultural activity with parks that are great for both adults and kids. Camberwell is a brilliant place to live with refreshing coffee shops, bars and restaurants that honour Nigerian culture and lifestyle.
There is a saying in London that if you enter Camberwell and shout "Ade!", many faces will turn to look.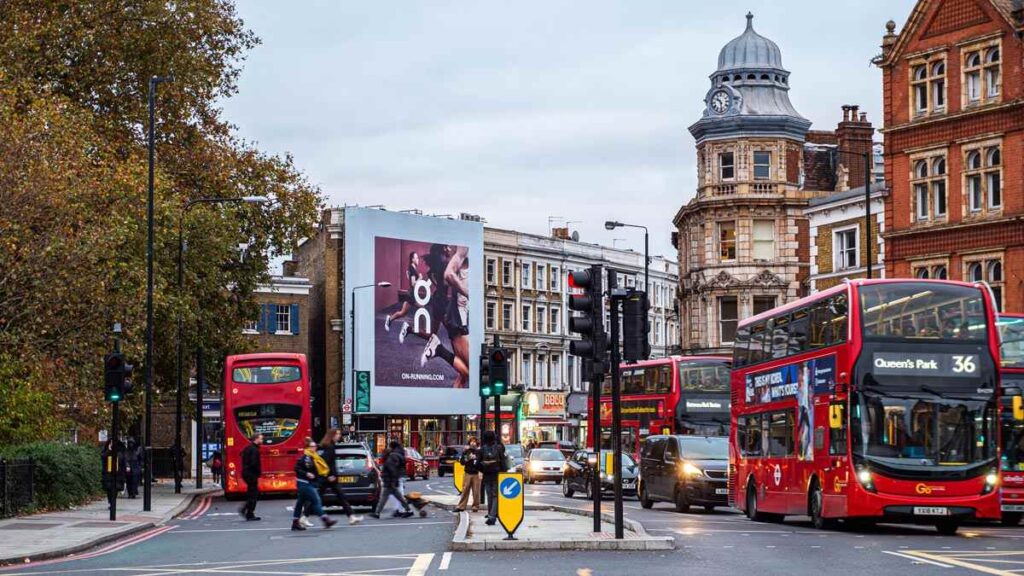 3. Woolwich
Woolwich is another awesome Nigerian-dominated place to live in the UK. The city has a population of over 64,000 people with an average residents' age of below 40 – meaning Woolwich has a high population of young people. Woolwich has a vibrant public transport system – you can easily get to anywhere within London using the Woolwich Station (Elizabeth Line) or the DLR in Woolwich Arsenal Station. Woolwich is filled with African shops selling everything Nigerian from crayfish to stockfish and even garri. The city is also home to multiple Nigerian-owned businesses and churches. There is a popular Tasty African Restaurant in Woolwich where Nigerian delicacies and snacks can be found, from jollof rice to puff puff.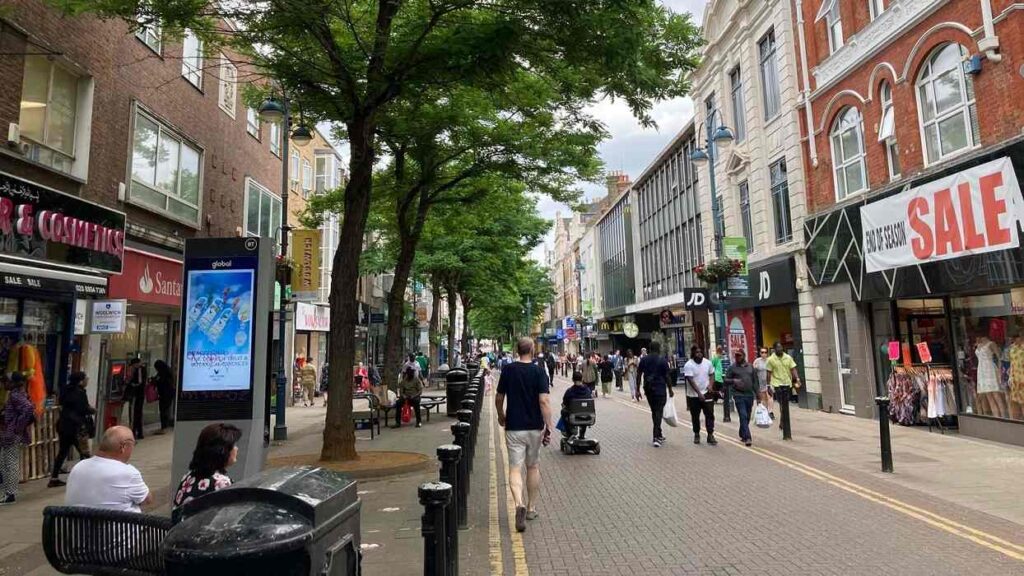 4. Abbey Wood
Abbey Wood is another area in South East London with a high population of Nigerians, especially Yorubas. The city is located in the South of Thamesmead. Abbey Wood is close to the bustle and hustle of London where you can meet loud Nigerians on the street. Abbey Wood is considerably cheaper (but quieter) than Woolwich and many UK residents are moving there.
5. Lewisham
Lewisham is the perfect city for families looking to enjoy the most of London without the expenditure of Central London. This makes it a top residential choice for many Nigerians in the UK. Lewisham is a well-connected area that enjoys direct DLR access to Canary Wharf. It also has good train links to London Bridge. According to reports gathered by DNB Stories Africa, Lewisham has a lower-than-average crime rate compared to other Black-dominated cities in the UK.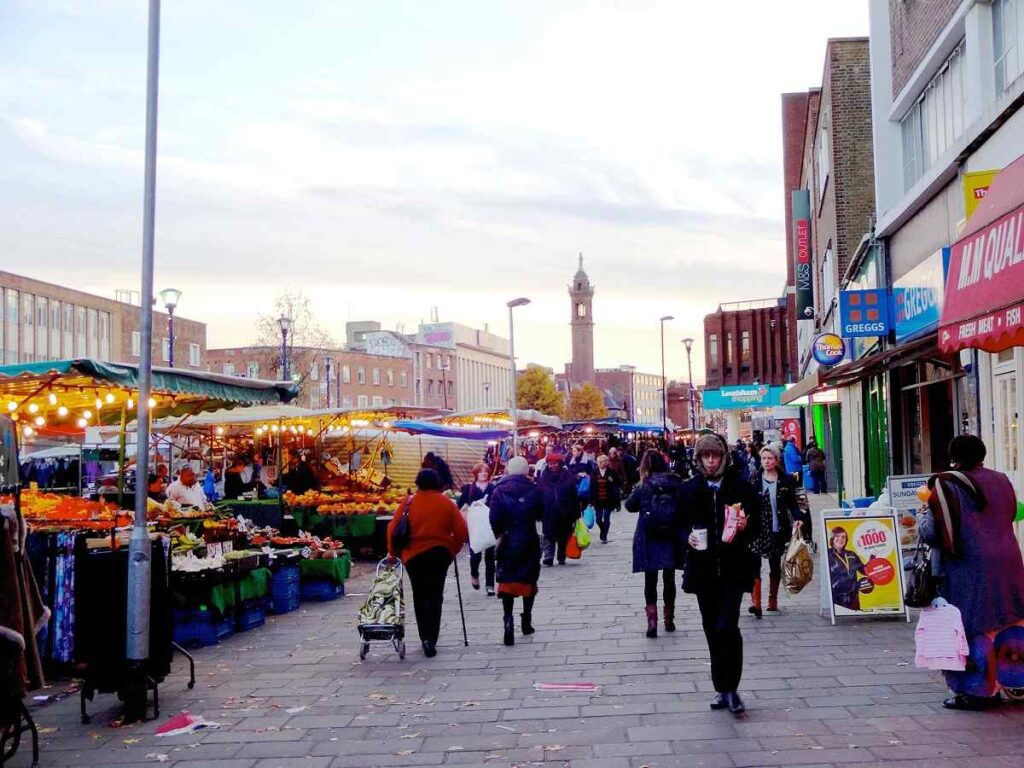 6. Thamesmead
Thamesmead is located in the London Borough of Greenwich and Bexley. The city has an array of shops and stores owned by Nigerians. Some of these stores include Ade's Cash and Carry, John and Bola Supermarket and many others. There are also many fun spots in Thamesmead frequented by Nigerians.
7. Deptford
Deptford is another Nigerian-dominated area in South-East London. The city is full of creativity and culture with buildings and stores giving out the "Naija vibe". The Deptford Market Yard is a replica of a Nigerian open market. The Tomi's Kitchen in the city has the finest Naija beers, palm wine, and other appetite-whetting delicacies.
8. Erith
Erith is another city to find thousands of Nigerians and other Africans (including Ghanaians and Gambians) in the UK. It offers an affordable lifestyle with a vibrant nightlife. Erith comes alive in the night with its wide selection of bars and restaurants. The city has a good representation of Naija culinary setting in restaurants like Eko Wine Bar and Restaurant, Anedo Restaurant and Bar, amongst others.
9. Old Kent Road
Old Kent Road forms part of Watling Street in the South East of London. It is one of the fast-changing areas in the UK infused with the "Naija lifestyle". It is home to some Nigerian mosques and churches. It has a variety of Nigerian bars and restaurants such as 805 Restaurant, Presidential Suya, and Wazobia Restaurant.
10. Brixton
Brixton is located in the Borough of Lambeth. It is a multicultural environment with a diverse population. Brixton is a good place to get Nigerian groceries and street food every day of the week. Brixton also has a good Nigerian fashion market. It is dotted with shops and stores where you can get all kinds of Nigerian traditional clothing materials in different colours and shades.
Other UK cities with a high population of Nigerians include:
Notting Hill
Brockley
Plumstead