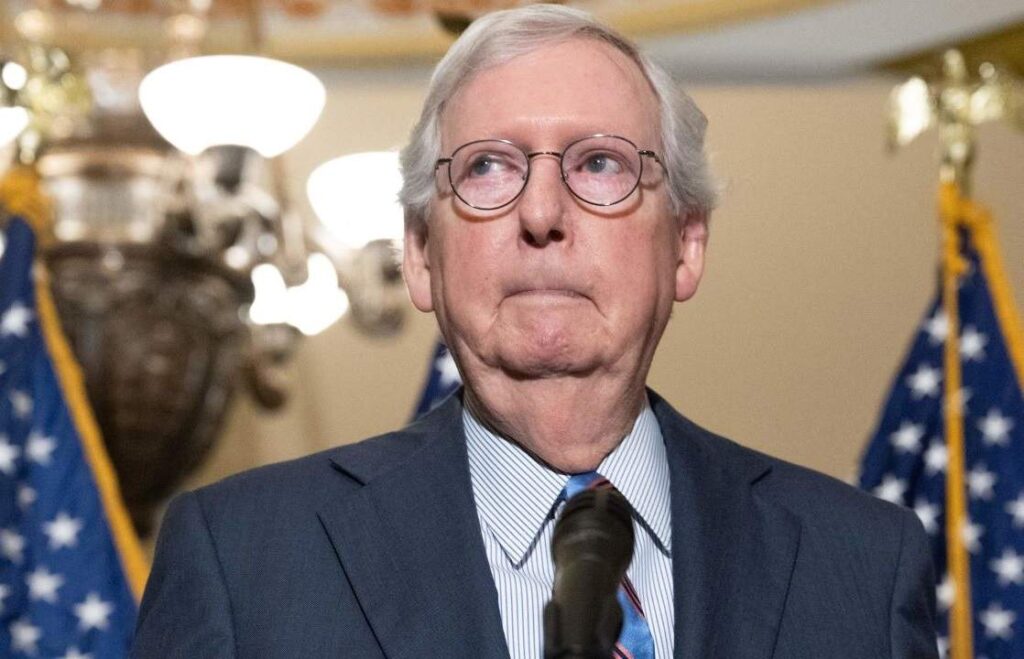 Who is Mitch McConnell?
Mitch McConnell is a controversial American politician and former attorney. He is the senior US Senator representing Kentucky in the Senate. McConnell is also the US Senate Minority Leader, as of 2023. Since 2007, Mitch McConnell has been leading the US Senate Republicans, and he is cited as the longest-serving Senate party leader in US history.
Senator Mitch McConnell's full name is Addison Mitchell McConnell III. The Republican Leader was born to his parents on February 20, 1942, in Sheffield, Alabama, US. McConnell is 81 years old as of September 2023. He is one of the oldest US senators, alongside Dianne Feinstein, who currently holds the record as the oldest at age 90.
Mitch McConnell has made the headlines for many reasons but recently, he is in the news because of his health issues. The 81-year-old US Senator froze on two occasions in less than two months while interacting with the press.
Mitch McConnell freezes during speech
In July 2023, US Senator Mitch McConnell appeared to freeze for about 20 seconds during a speech on Capitol Hill. The Senate Republican Leader was briefing the press when he suddenly paused and couldn't utter a word or move. And on August 30, 2023, a similar event occurred in Kentucky, but this time, McConnell froze for over 30 seconds after reporters asked whether he would run for reelection in 2026.
Mitch McConnell's medical condition that causes him to freeze
As of the time of writing, the exact medical condition that causes US Senator Mitch McConnell to freeze momentarily has not been diagnosed and publicly disclosed. However, experts in the field of medicine have offered suggestions as to what could be causing McConnell's freezing incidents.
Medical experts believe that Mitch McConnell's freezing spells may be related to the head injuries he suffered in March 2023 after falling at a hotel. Although Mitch's aides have vaguely described the cause of his freezing episodes as an "occasional lightheadedness," experts think there is more to it. According to Sanjay Gupta, a practising neurosurgeon and medical correspondent for CNN, the Senate Minority Leader might be "having a focal seizure." Focal or partial seizures occur when nerve cells in a part of the brain malfunction.
Meanwhile, Fox News commentator Dr. Marc Siegel thinks Mitch McConnell might have Parkinson's disease.
Dr Siegel said on Fox News on August 31, 2023:
"Would be Parkinson's disease, because that in its later stages can give you a freeze. And it can also explain why no one around him in these freezes is panicking …"
The Fox News Commentator also argued that polio, which Mitch McConnell suffered in his early years, "would not explain these freezes."
About Mitch McConnell's early life and parents
Mitch McConnell's parents are Julia "Dean" Odene Shockley (mother) and Addison Mitchell "AM" McConnell II (father). Mitch McConnell's parents are of English and Scots-Irish ancestry.
Mitch McConnell had polio in childhood
In 1944, 2-year-old Mitch McConnell was struck by polio, and it left a part of his left leg paralyzed. According to the US Senator, his parents spent almost all they had to ensure he fought the virus and recovered. Over a decade later, the McConnell family moved to Louisville, Kentucky to settle in. There, Mitch McConnell completed his high school education and also bagged a degree in political science in 1964. Three years later, he earned another degree from the University of Kentucky College of Law.
About Mitch McConnell's siblings
Information about Mitch McConnell's siblings is currently unavailable. In fact, it is unclear whether the US Senator has any siblings.
Mitch McConnell's wiki profile
| | |
| --- | --- |
| Full name | Addison Mitchell McConnell III |
| Place of birth | Sheffield, Alabama, US. |
| Date of birth | February 20, 1942 |
| Age | 81 years old |
| Marital status | Married |
| Wife | Elaine Chao |
| Height | 5′ 9″ (1.75 m) |
| Nationality | American |
| Occupation | Politician, Attorney (retired) |
| Political party | Republicans |
| Net worth | $35 Million |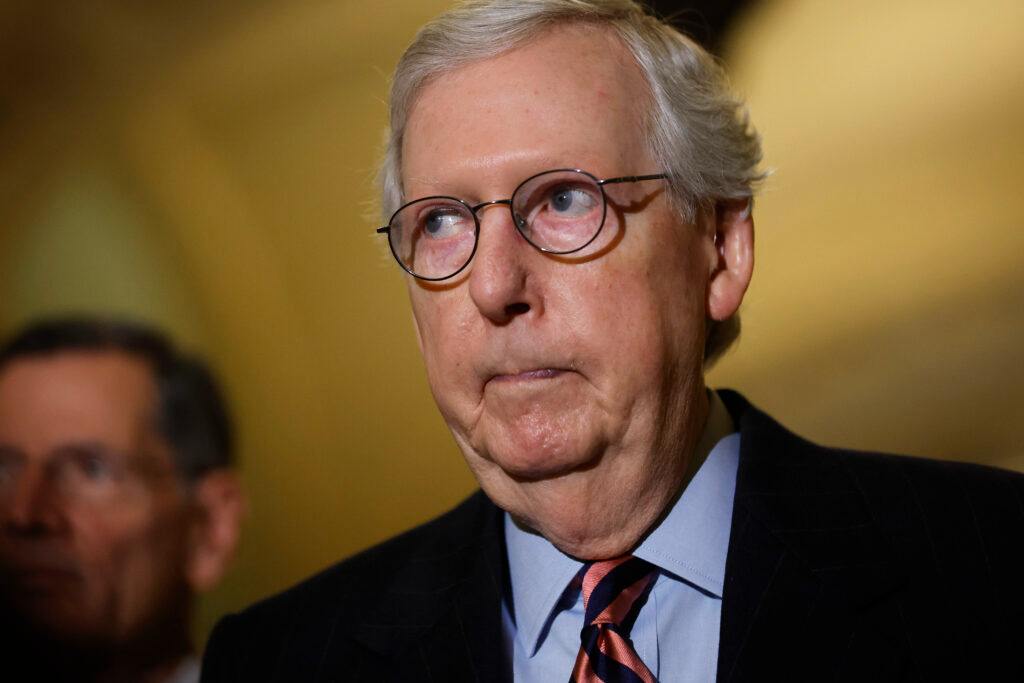 How Mitch McConnell started his career
Mitch McConnell started his career in 1968 as the chief legislative assistant to Senator Marlow Cook. But before then, he served briefly in the US Army Reserve at Fort Knox in 1967. He spent only five weeks in the Reserve because they deemed him medically unfit to serve following an optic neuritis diagnosis.
In 1977, Mitch McConnell's career took a major leap when he was made the Jefferson County judge at the age of 35. Fast forward to November 1984, he was elected for the first time into the US Senate, after which he served in the capacity of Majority Whip until 2007. Thereafter, he became the Senate minority leader, and then the majority leader in 2015, when Republicans seized control of the Senate. Senator Chuck Schumer is presently the majority leader after Democrats won the Senate in 2021, with Mitch McConnell returning to his role as minority leader.
At the start of McConnell's political career, many people praised him for being pragmatic. However, in recent years, the Republican Senator has faced a lot of criticism and has since been described as an "obstructionist." In fact, he earned the nickname "Moscow Mitch" in 2019 for blocking security bills that were meant to stop foreign countries like Russia from interfering in the US elections.
Mitch McConnell's net worth
As of 2023, Mitch McConnell's net worth is approximately $35 million. His major source of income is his salary as a US Senator.
Who could replace Mitch McConnell as Senate Republican Leader?
People are worried about Mitch McConnell's fitness to lead the Senate Republicans due to his recent health problems. In fact, local party officials are already asking questions like who could replace Mitch McConnell if he resigns. While Mitch's aides have clarified that he is fit to serve for a full term, if there ever is a need for a replacement, Senators John Barrasso, Thune, and Cornyn seem to be the most eligible candidates.