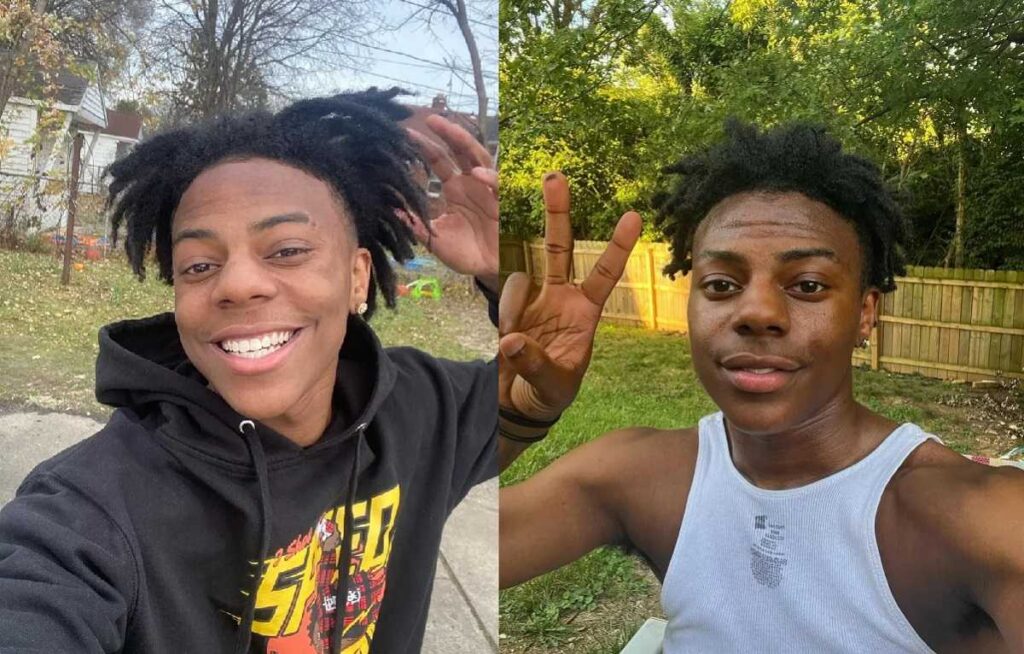 Who is IShowSpeed?
IShowSpeed is a controversial American gaming YouTuber, live streamer, and musician. He is best known for his eccentric facial expressions while playing video games such as FIFA, Roblox, and Fortnite on his live streams. Although IShowSpeed began his career as a YouTuber in 2016, he became famous in 2021 after clips from his live streams went viral on TikTok.
IShowSpeed's full name is Darren Watkins Jr. While IShowSpeed is originally from Cincinnati, Ohio, United States, he was born in Portugal on January 21, 2005. The YouTuber is 18 years old, as of April 2023. His parents initially lived in Portugal, but after they divorced, IShowSpeed and his mother moved back to Ohio.
In 2022, IShowSpeed, who was in his sophomore year, considered dropping out of high school to focus on entertainment.
IShowSpeed, aka Speedy or Speed, stands out as a streamer with his weird expressions and sometimes aggressive reactions – especially towards the players and games – during his live streams. In fact, his controversial nature earned him a ban from Twitch in 2021.
IShowSpeed was also evicted from an amusement park in 2022 after an employee saw him screaming while filming himself on a roller coaster.
IShowSpeed's background and origin
IShowSpeed is originally African American, even though there are reports that he has Portuguese roots. Speed, who is from Cincinnati, spent most of his childhood days in the 'Queen City' alongside his mother and two younger siblings. According to the information gathered by DNB Stories Africa, IShowSpeed is also partly from Michigan and also grew up there.
The Youtuber explained to his fans on one of his live streams:
"Portugal is like… that's where I'm born. You know what I'm saying. But I'm basically from Ohio slash Michigan."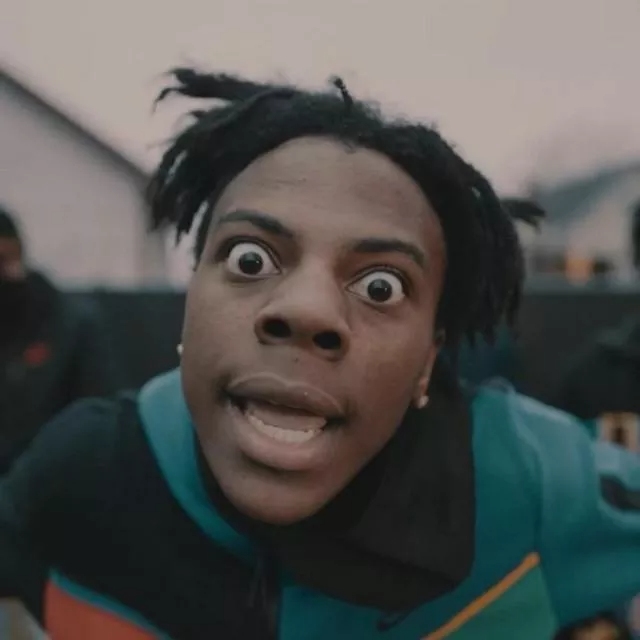 About IShowSpeed's parents
IShowSpeed's parents are African Americans. At the start of Speed's career, he kept his family out of media reach. However, recently, the YouTuber began featuring his father and brother on some of his streams. Meanwhile, IShowSpeed's parents separated when he was much younger. Afterwards, his mother reportedly got full custody of him and his siblings and then moved with them to Ohio to start a new life.
About IShowSpeed's father – Darren Sr.
IShowSpeed's father, Darren Sr, reportedly works in a small organization in his hometown, Cincinnati. IShowSpeed's dad has appeared alongside the entertainer on a few of his streams. The father and son clearly have a beautiful relationship.
About IShowSpeed's mother
IShowSpeed mother is reportedly from Michigan. Despite having a famous son, she prefers to stay out of the limelight because she doesn't support IShowSpeed's career choice. In fact, in some of Speed's streams, one could hear her either scolding him or asking him to keep his voice low.
IShowSpeed's siblings
IShowSpeed's siblings include his younger brother and a younger sister. Speed's younger brother's name is Dayday, while his younger sister's name is currently unknown.
About IShowSpeed's brother – Dayday Watkins
IShowSpeed's brother, Dayday Watkins, is probably in his early teens (12 or 13 years old). Dayday has featured in some of Speed's live streams. Furthermore, IShowSpeed seems to enjoy teasing his brother online. On an occasion, Speed peeked through Dayday's search history to discover that the lad had been watching adult videos – including gay porn. Thereafter, Speedy scolded his kid brother and also reported him to their father. Dayday, however, denied surfing those adult sites and even alleged that it was Speed's search history.
About IShowSpeed's sister
IShowSpeed's sister's details are currently scarce. Unlike Dayday, Speed's sister hasn't really featured on any of his streams.
IShowSpeed's wiki profile
| | |
| --- | --- |
| Full name | Darren Watkins Jr |
| Place of birth | Portugal |
| Hometown | Cincinnati, Ohio, US |
| Date of birth | January 21, 2005 |
| Age | 18 |
| Marital status | Single |
| Height | 5″7 ft (1.72m) |
| Sexuality | Straight |
| Occupation | YouTuber, Live streamer, Musician |
| Networth | $500,000 |
| Instagram | @Ishowspeed |
How IShowSpeed started his career
IShowSpeed started his career as a YouTuber in 2016 at the age of 11. He started little by posting gameplay clips on his YouTube channel. However, the following year, he started live streaming and also posting videos of games, including Fortnite and NBA 2K. He was consistent even though he had less than five views at the time. His consistency paid off in 2021 after a clip from his stream went viral on Tiktok, garnering him over 100 thousand subscribers in the same year. As of April 2023, IShowSpeed has 16 million subscribers on his YouTube channel. Also, YouTube reportedly pays Speed over $70,000 monthly, thanks to his engaging videos on the video-sharing platform.
As a musician, IShowSpeed released his debut song, "Dooty Booty" in 2021. Thereafter, he released other singles, including "World Cup" and "Ronaldo" – dedicated to his favourite football player, Cristiano Ronaldo.
IShowSpeed's marriage and wedding
As of the time of publishing this article (April 2023), IShowSpeed is unmarried and has no wife. While Speedy is not married yet, he has been in a couple of relationships. Notably, Speed was in an unstable relationship with his girlfriend – Ermony "Dream" Renee. IShowSpeed and Renee reportedly met at a local UDF in 2021. Thereafter, the former lovers made their dating official when Speed asked her to be his girlfriend on his live stream in September 2021. But sadly, their romance which lasted barely 2 months, ended in late 2021, with Speed confirming their split on his live stream.
In December 2022, IShowSpeed introduced his "crush", YouTuber Aaliyah Wasko, to his fans. Fast forward to January 2023, they confessed their love for each other on Darren's live stream. However, their relationship hit the rocks in February 2023. According to Aaliyah |Wasko, they "were never together." She also alleged that Speed only spoke to her for "content" and that they had neither met in real life nor had actual conversations outside Speed's live sessions.
Aaliyah told Speedy on his live stream in February 2023:
"Can you be in a relationship with someone you talk to 5 minutes a day only on stream? I can't work with that, sorry…"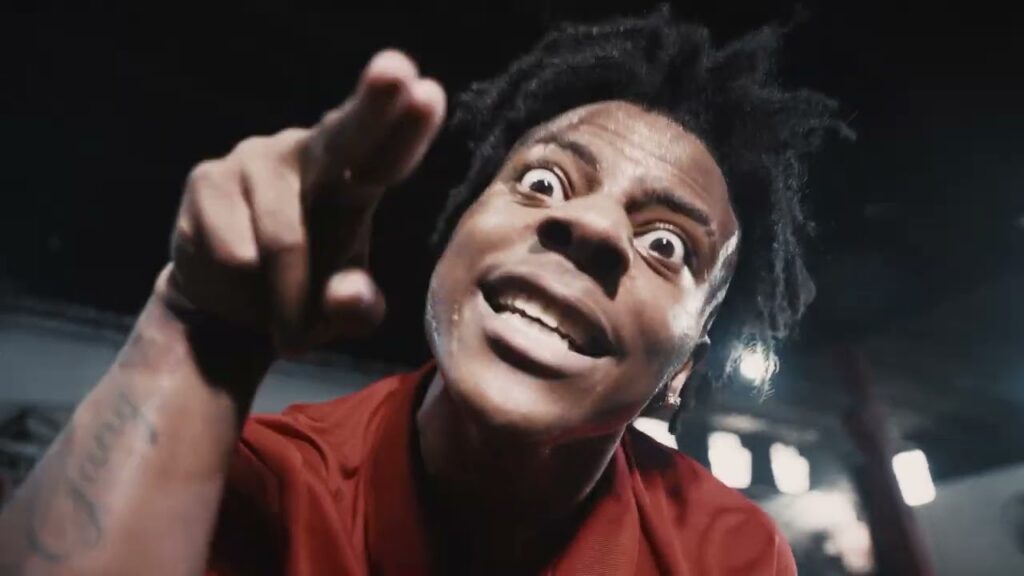 Is IShowSpeed gay?
In September 2021, IShowSpeed confirmed to his curious fans that he is not gay on a live stream. Although the previous day, he seemingly came out as gay while on live with his friend, Ava Barbie
"I'm gay. G-A-Y," the 18-year-old streamer roared on his live stream.
However, he would later make a U-turn on a video posted on his YouTube page. In the video, Speedy insisted that he is straight. He also said that he made the initial statement out of anger and didn't mean it.
List of IShowSpeed's ex-girlfriends
As of April 2023, IShowSpeed has dated over two girls. Here's the full list of all the girls IShowSpeed has been romantically linked with.
Ermony Renee and IShowSpeed dated on and off for a few months in 2021.
Aaliyah Wasko and IShowSpeed briefly dated virtually for barely a month (January 2023 – February 2023)
Ava Barbie and IShowSpeed are reportedly dating as of April, 2023.
About IShowSpeed's ex-girlfriend – Ermony Renee
IShowSpeed's ex-girlfriend Ermony Renee, aka Dream, is an internet personality. However, she is best known in the media as IShowSpeed's girlfriend. Born in 2005, Ermony is 18 years old as of April 2023. Ermony Renee is from Cincinnati, Ohio, and she also lives there. Ermony is currently pursuing a degree at the University of Cincinnati, reports say.
Ermony Renee (Dream) and Speed began dating shortly after meeting for the first time at a local UDF in 2021. Their relationship was indeed a rollercoaster – they would fight on his live stream today and make up the next day. It continued like that until late 2021 when Dream stopped showing up on Speed's live stream. Of course, his fans noticed her absence and began asking questions. Speed, in defense, claimed that Dream now has another boyfriend.
"The reason why we don't talk anymore is because Dream has a boyfriend… Dream is talking to somebody else," Darren explained to his fans on his live stream in November, 2021.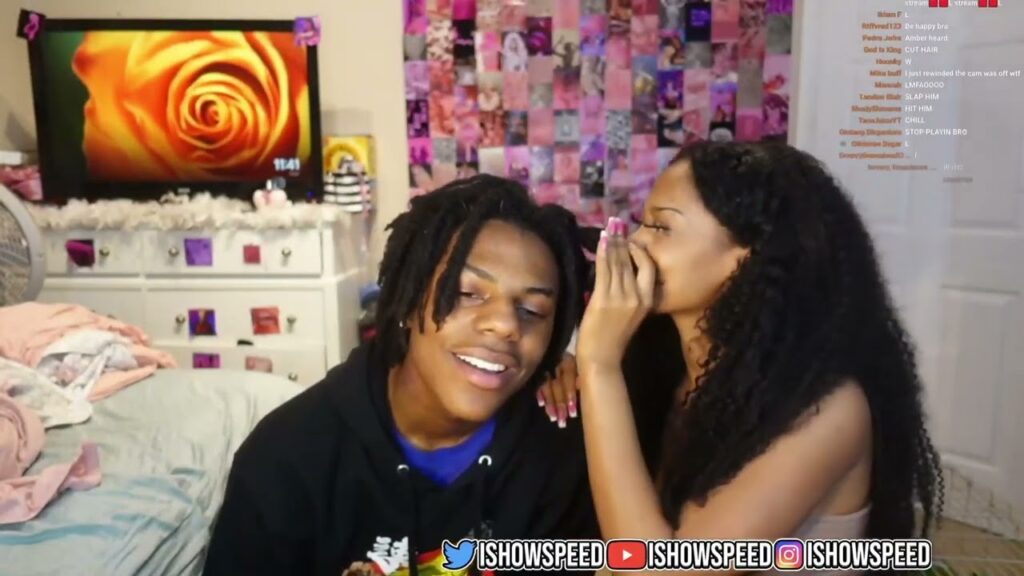 IShowSpeed's kids
IShowSpeed claims to have a daughter, but he has kept her details private. Speed is also yet to reveal the identity of his baby mama as of the time of publishing this article (April 2023). Meanwhile, some of Speed's fans believe that he doesn't have any child, but rather his claims are part of his antics or an attempt to prove that he is straight.
IShowSpeed's net worth
As of 2023, IShowSpeed's net worth is estimated at $500,000. His career as a YouTuber and live streamer is his major source of income.