Blood And Resurrection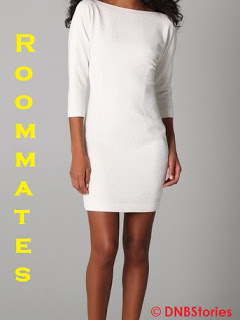 Georgina ran up from the bed to meet April. 'April, what is it?'
April's tears continued coming.
Georgina wiped at her face and held her. She guided her to the bed and they sat. 'What is it? Did you hear anything about Loveth?'
April shook her head. 'It's Harry.'
'Harry? What about him?'
'He wouldn't talk to me. I entered his ward to see him and he asked me to leave.'
Georgina swallowed. She shifted and held April. 'Stop crying, he is still in shock obviously. He will come around.'
April shook her head, freeing herself from Georgina. 'It's not it. He was serious. I saw it in his eyes. The Harry I know would never ask me to leave him. He meant it.'
She started to cry again.
Georgina hugged her tight. 'Stop crying. Believe me, he will come around. I'm sure.'
Beside them, Abuchi stood, watching with hands folded, face expressionless.
***
When they got home the next day, everywhere looked different.
The room looked strangely empty without Loveth.
Georgina picked her big Bible, knelt down beside the bed and started to pray. April knelt and joined her.
For once, Georgina prayed quietly, not in her usual high and commanding voice. In-between, she broke into 'You are the Lord that healeth me…' and April joined.
She asked God to visit their sister, Loveth, that night and make right all that were wrong with her.
April said Amen and at the same time cut off a thread of tear running down her cheek with a finger.
They were saying the Grace together when a knock came on the door.
Georgina stood and opened the door.
A group of students have come to greet them. There were three of them: Theresa, Ebere and Amaka.
They said sorry to April and sat on the bed and then the questions started. That kind of questions that indicate both concern and a little bit of something else.
'So that animal raped you simply because you went to help him?' the one called Theresa started first. She was very black with angry pimples scattered all over her face.
'Who told you she was raped?' Georgina asked her.
The girl pulled back. 'So he did not succeed?' She waited, and then added, 'Hmm, thank God o. Heard the guy is a serial rapist and a wife beater.'
'Oh, the guy is married too?' the plump girl in the middle, Ebere, asked, feigning lack of knowledge.
Theresa pulled down her cheeks. 'So I heard o, my sister. They said April is not even the first student from our school he'd be raping. That he will usually lure them with gifts and expensive things and then invite them to his hotel room and that is it!'
'Hey!' Ebere's shoulders rose and fell in great condemnation. 'Evil man!' She looked up at Georgina. 'Ehe, Georgina, heard you were found unconscious at the dump site too, what happened?'
The one called Amaka shifted out immediately. 'Yes, Georgina, is it true?'
'True that?' Georgina returned sharply.
'What Ebere just said na.'
'Who is Ebere in this room?' Georgina asked her.
The girl pointed. 'This is Ebere beside me na.'
'Oh, so you know who Ebere is abi?'
'Oho, sorry,' the girl said and returned back to her former position.
'Sorry for yourself!'
Theresa made a face and folded her hands. 'Georgina, it is okay,' she said. 'I'm sure Ebere and Amaka meant no harm. Many students were saying it that April was raped and you were found in the dust bin and we just came to find out if it's true or not.'
Georgina stood up from the plastic chair. 'You, what is that your name again?'
'Who? Me?'
'No, me! What is your name?'
'You don't know my name again?'
'You can keep it. Oya, stand up and leave.'
'What? Are you chasing me out?'
'Are you waiting for me to bring knife?'
'I am not going anywhere o.' Theresa crossed her legs.
'Eeeh.'
'Yes. After all, this is not your room. I came to say sorry like others and we will all leave together.'
'Eeeh!'
'Yes!'
'Okay, just wait you hear!' Georgina walked into the kitchen.
'Theresa, if she asked you to go, then you should go,' April said.
'But April, I came to say sorry to you na.'
'I have heard. You can go.'
'Ha! But I came with them na. Why will only me now go?'
Now the other girls turned to her.
'Theresa, if they said you should go, then go naa!' Amaka said first.
Theresa's eyes came wide in both surprise and disbelief.
'Theresa, better stand up and go before Georgina comes out o!' Ebere joined.
'So I should be the one to now go? Why? Didn't you two talk too? After all, you Amaka is the one that started the gossip.'
'Hiaa!' Amaka said, defensive. 'See me, see success o. The people you came to say sorry to said you should go, that they have heard, why do you want to kill yourself, eh this girl?'
Georgina came out of the kitchen with a spatula.
Theresa stood and ran out of the room.
When she left, the other two started tearing her apart.
Georgina stood back, listening with her lips pursed.
'That girl sha can gossip eh,' Ebere was saying to Amaka. 'Do you know that it was from her mouth that I first heard about the rape?'
'Who doesn't know her in this lodge?' Amaka returned. 'Imagine, she even opened her mouth to say that April deserved what she got.'
For once, April showed interest. She turned to the girl that spoke. 'What did you say?'
'Hmm, my sister,' the girl started, 'fear that Theresa o. She said that it was after eating the guy dry and you wanted to run that he grabbed you and forced himself on you.'
April was staring, stunned.
'She even said Georgina got drunk and was found by the roadside,' her friend joined.
Georgina walked to the door and left it wide open. 'Thank you both for your concern,' she said. 'Ngwa, you two can go now.'
The girls rose. They donated another round of sorry to April before leaving the room.
Georgina entered the kitchen and boiled yam. She made sauce with fresh tomatoes and peppers, but April would not eat more than a slice.
The one she took, the smallest slice, Georgina had to force her to finish just so she could take her medicine.
In the middle of the night, she screamed 'Loveth!' and flew up.
Georgina came awake too.
April's eyes were wide, beads of sweat all over her forehead. Her breathing was fast. She put one hand to her chest.
Georgina patted her back and told her that Loveth would be fine. That it was only just a dream.
April lay back to sleep and Georgina quietly stood.
She opened the door and walked out to the corridor. Outside, she rested on the metal railing, looking out into the night. Light spots from other lodges dotted the entire area.
She looked down and saw Loveth's clothes on the railing, the ones she'd helped her wash that afternoon before leaving to meet with Mrs Onwa.
She picked all of them and entered the room. In the bathroom, she rewashed them all and went outside to spread them again.
Back into the room, she sat on the rug and gathered all Loveth's shoes. She started cleaning them. She dusted her handbag too. Afterwards, she reclined to the wall, searching for something else she could do for Loveth.
Never could she have imagined she would miss Loveth this much. A drop of warm tear dropped off from her eye and sped down her cheeks.
***
The next day, they visited the clinic together.
She was in Loveth's ward, staring at her still, wired body when April left to go to Harry's ward with the flask of sliced fruits they'd brought.
Harry was sitting, his back resting to the wall when April walked in. A nurse was bent over the floor, packing used, blood-stained cotton wool into a transparent bag.
Some of Harry's bandages have been removed. He turned away when he saw April.
April's steps became slower.
'Please tell her to leave,' Harry said to the nurse as she rose.
The nurse turned to April. 'Please, Madam, he said you should go.'
'Harry?' April called.
He waved to indicate she should go.
'Harry, please.'
He waved again and lay back to the bed.
April stood there for many seconds, just staring. Then she dropped the flask of sliced paw-paw and pineapples she was carrying and ran out of the ward.
***
She didn't tell Georgina she was leaving.
Georgina came out and couldn't find her.
Almost as Georgina was leaving the clinic, a strange beeping started from the Intensive Care Unit.
A doctor rushed into the unit with a nurse at once.
The machine beside the bed Loveth was lying on was flashing green, showing moving zigzagged lines. The nurse that ran in with the doctor sighed out loud, clutching her chest.
Loveth was awake.
***
At home, April entered the bathroom wearing only a pant and a bra and holding the kitchen knife.
She turned the tap on and sat on the wet tiles of the bathroom.
She extended her wrist and with the sharp knife severed her vein.
Georgina was on a bike coming to the house.
'Hurry!' she called out to the bike guy.
But she might be late all the same!