by Staff writer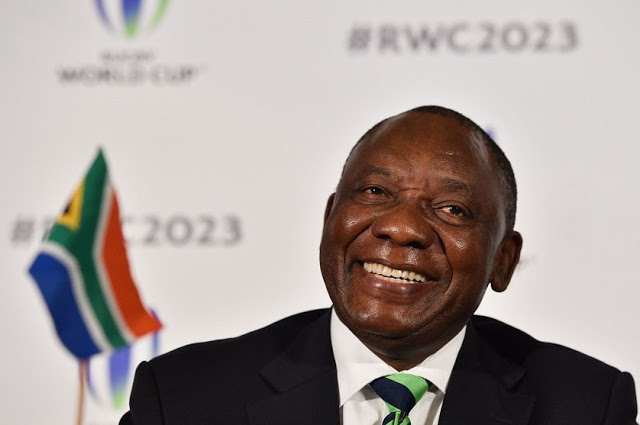 Cyril Ramaphosa has become South Africa's president after embattled leader Jacob Zuma resigned.
The new president was the only candidate nominated in parliament on Thursday and the announcement was welcomed by singing in the National Assembly.

On 14 February 2018, Jacob Zuma addressed the nation and said that even though he did not agree with the ANC's decision to recall him he would do as they asked and announced his resignation with immediate effect.
As a result, in his capacity as Deputy President, Ramaphosa automatically became Acting President in accordance with the Constitution of South Africa.
Previously an anti-apartheid activist, trade union leader and businessman, he has been the Deputy President of South Africa since 2014.
The ANC had told Mr Zuma to step down or face a vote of no-confidence.
In a televised statement he said he was quitting with immediate effect but said he disagreed with the party's decision.
Mr Zuma faces numerous corruption allegations but denies any wrongdoing.
One opposition party, the Economic Freedom Fighters, walked out of the parliamentary debate. It wants new elections, rather than the ANC deciding on the identity of the new president.
It is often said that Mr Ramaphosa has had his eye on the position of president since the ANC came to power in 1994.
The story goes that he was so upset at not having been chosen by Nelson Mandela as his successor that he left politics and went into business.
But Mr Ramaphosa has now finally realised that dream.
He has said his priority is reviving South Africa's battered economy.
But it won't be easy: Unemployment is currently at almost 30%, a rate which rises to nearly 40% for young people.
Low growth rates and dwindling investor confidence were compounded by two credit agencies downgrading the economy to junk status.
One of the first steps in improving that investor confidence is addressing the persistent claims of corruption at the heart of government.