by Staff writer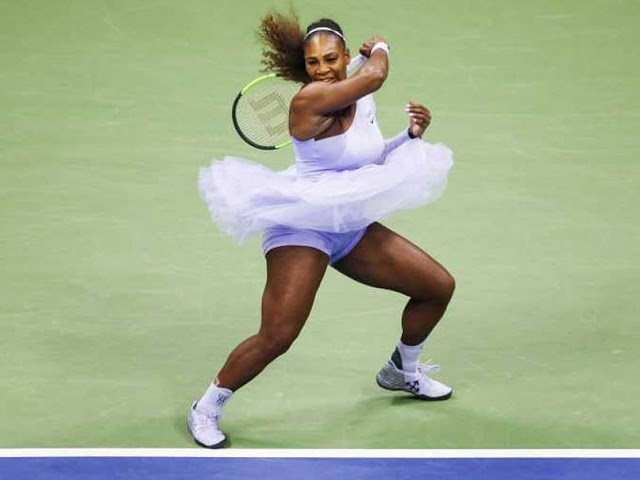 Serena Williams's penalty for a series of code violations at the US Open sparked a hot debate of sexism, as many claimed Williams was penalized because she was a woman.
But a statistical analysis of crime and punishment of male and female players at grand slam tournaments, published in the New York Times over the weekend, showed that male players are actually punished much more frequently than their WTA Tour counterparts.

Have a look: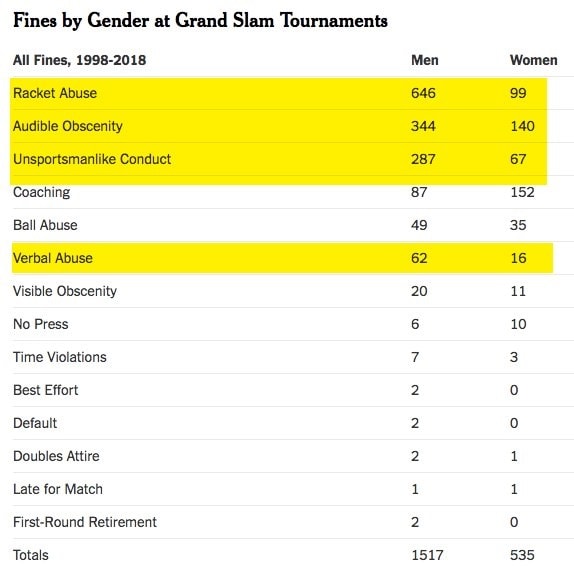 Williams earlier spoke publicly for the first time since her famous US Open press conference, declaring she did not receive any coaching in an interview with The Sunday Project.
It came after Mouratoglou admitted after the final that he had coached Williams from the stands.
"I just don't understand," she said.
"If you're a female you should be able to do, even half, of what a guy can do.
"He said he made a motion. I don't understand what he was talking about. We've never had signals."